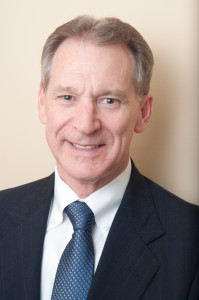 Fix Auto USA insurance services vice president Tim Clark, 62, has died, the company announced.
Clark, who had been suffering from brain cancer, died Monday in Columbus, Ohio, the company said.
Clark had been working for Fix Auto since 2012. Prior to that, he was vice president of insurance services at Performance Claims.
Most of his career was spent at Safeco Insurance, where he rose from field claims adjuster to vice president of claims, Fix Auto USA said. He also had served on the I-CAR executive board.
"We are saddened beyond words by Tim's passing," Fix Auto USA President and Chief Operating Officer Paul Gange said in a statement. "We certainly understood the terminal nature of Tim's disease, but he inspired us daily with his upbeat nature and the strength in his faith despite doctors' prognosis. His passing, while not at all surprising, is no less shocking for all of us who knew and loved him. He has left a profound impact on our industry, Fix Auto USA, and on me personally. Tim will be dearly missed."
Read a 2012 interview with Clark here.
Clark was diagnosed with cancer in September 2013 and outlived the doctors' estimates by nearly a year, according to Fix Auto USA.
He is survived by his wife, Mary; son, Noah; daughters, Krista and Shauna; and 10 grandchildren.
Visitation will be Friday from 4-7 p.m. at Schoedinger Worthington Chapel and Funeral Home, 6699 N. High Street, Columbus, OH 43085. A funeral will be held Saturday at 10 a.m. at Dublin Baptist Church, 7195 Coffman Road, Dublin, OH 43017.
Cards, donations and flowers can be sent to:
Tim Clark Mission Fund
Mary Clark/the Clark family
c/o Vista Community Church
6065 Franz Road, Suite 205
Dublin, OH 43017
Share This: