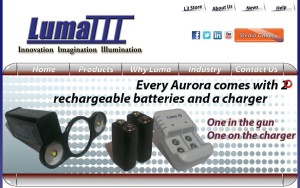 Did you miss the "Kool Tools" presentation at the Society of Collision Repair Specialists board meeting Jan. 14? Don't worry.
SCRS on Wednesday announced the presentation is online here.You won't get to hear presenters Toby Chess and Kye Yeung of the Education Committee, but you'll still get a nice look at some goodies to put on your shop's wish list.
Among the highlights of the 16 items plugged:
The presentation was inspired by all the gadgets on display at past SEMA shows and was the sequel to the SCRS' "Cool Tools for Today's Vehicles" in 2014.
"There are a lot of really innovative products available to this industry that fill very specific needs and tasks," Chess said in a statement. "Many of them are relatively inexpensive, but can make a big impact on the repair process and the work environment for the technicians. It's important to note that none of the products listed are endorsed, or even tested by SCRS, simply recognition that they are interesting offerings to an industry that is constantly evolving."
Want more SCRS presentations? Try these links:
Featured image: This screenshot from Luma III's website shows the Aurora. (Screenshot from www.lumaiii.com)
Share This: