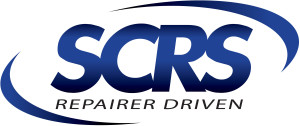 Some auto body shops worried about having installed Takata airbags can sleep a little easier based on some responses from vehicle manufacturers to an Society of Collision Repair Specialists inquiry into replacement parts announced Thursday.
The National Highway Traffic Safety Administration gave a similar answer about the scope of the recall to Repairer Driven News.
According to the agency, the Takata recall applies to any vehicle model year in which the airbags — possibly linked to several deaths — could be installed and "fit." (A repairer could have conceivably jury-rigged one into a different model year, but not even MacGyver should be doing something so unsafe for a customer.)
So there shouldn't be an issue where, for example, a customer bought a 2003 Honda Civic, had the airbag replaced during a 2005 collision repair, and in 2015 (Hondas are pretty reliable, you know) would have no idea their airbag was recalled.
Get a list of vehicles affected by the Takata recall from the NHTSA here. It's current as of mid- to late October 2014. Your best bet is still to run a customer's VIN number through the NHTSA's recall database, which is updated as manufacturers learn of new recalls, or call 1-888-327-4236.
You can also look up recalled parts and vehicles recalls, service bulletins, investigations and complaints on the NHTSA's website as well.
This was backed up by the manufacturers who responded to SCRS' inquiry.
SCRS asked two questions, the organization said in a news release:
"Are any of the replacement airbags that were sold to collision repair facilities affected by the issues or the recall?"
"Would it be possible that a vehicle whose original airbag may not be on the recall list, but was involved in a loss that required airbag replacement, could have a replacement airbag installed that would be in need of a recall? If so, how would those be tracked?"
Here are the answers received by SCRS so far:
Chrysler
Chrysler answered the question of whether a vehicle whose original airbag wasn't on a recall list could have had a replacement recalled airbag installed with a simple, "No."
Ford
Ford told users to check their VIN number on Ford.com.
Honda
Honda said their recalls since 2008 included "replacement airbags that we were unable to match to a particular VIN."
"Essentially, we called back larger populations of potentially affected models to inspect the inflators and verify if they were within the affected range of parts," the automaker continued. It referred SCRS to this 2011 news release about the expanded recall.
"Beyond those inspections, we also improved our tracking of replacement airbag inflators through our dealer network to ensure that we can better track each one to a particular repaired vehicle," Honda said in its response. "Current replacement parts are of updated designs, which are not affected by any of the recent airbag inflator actions."
Mazda
Mazda had a similar answer to the NHTSA
"All the vehicles affected would have had the same part put in if they had an accident," SCRS said in the news release. "If a vehicle had an inflator not in the recall installed at the factory then the replacement part would not be involved either. It is their understanding the parts are not interchangeable between models."
Toyota
Toyota said all OEM replacement airbags on hand in 2013 were confirmed to be fine at the first D0F recall then, but acknowledge some sold years ago could need a recall.
"However, because the suspect OE replacement airbags would have been produced almost 10 years ago, it is very unlikely a collision repair facility would have one of those OE airbag assemblies in stock," Toyota told SCRS. "Regardless, any vehicle involved in the campaign, even if they had an OE replacement airbag assembly replaced previously by a collision repair facility, the owners would still receive a letter asking them to bring their vehicle in to have the inflator replaced."
It also said any OEM airbag part in the recall is linked to a particular model year.
"Therefore, any vehicle 'outside' those MY's, the OE replacement airbag assemblies for those vehicles would have a different part number and would not be involved in the campaign," Toyota said. "Because those OE parts are for vehicles outside the range and not involved in the campaign, we do not need to track them."
More information:
"SCRS investigates airbag recalls relative to replacement parts"
Society of Collision Repair Specialists, Feb. 12, 2015
Share This: