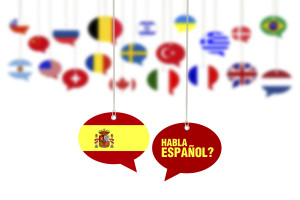 A Monday Automotive News article on dealerships posting Spanish-language videos of cars for sale carries a couple of interesting messages that are good marketing advice for body shops too.
The first is pretty clear: Market to Latinos — with videos, or in general.
Automotive News cites IHS Automotive stats that show Latinos made up 12 percent of retail vehicle registrations in 2014, up 2.7 percent from 2010.
And that could grow even faster if more states follow the trend of allowing illegal immigrants to obtain driver's licenses. According to an April 2014 ProCon.org tally, 10 states offer this option — which means more people have to buy liability insurance, which means there's more leads for selling collision insurance.
"If an automotive brand is looking for growth, there's no better place to look than the ethnic consumer — with Hispanics leading the way," IHS diversity and inclusion Vice President Marc Bland told the newspaper.
The Census Bureau estimated that Latinos were 17 percent of the population in 2011 and could be nearly double that ratio in 2050, according to Automotive News.
We understand it can be hard to hire qualified collision repair staffers, but make the extra effort to court bilingual technicians or front-office staff if you haven't already.
If you can't manage that, try contracting with a freelancer translator or translation service for somebody to assist with Spanish-language repair "office hours" a couple of times a week at your shop. Bureau of Labor Statistics data from May 2013 put the average translator cost at $23/hour; if you land one or two a month, the experiment would have been worth it.
Digitally, your job is easy. Pay $20 and get up to a million characters translated with Google Translate for any documents (for example, an email blast or newsletter to Hispanic customers). And Google's website-translating widget is still free for businesses; there's no reason not to install it and have it working for your body shop's website.
Video
The second message: Have videos.
A Google study in November 2013 found half of auto shoppers watched at least a half-hour of video, according to Automotive News. And we'd guess some of that would translate over to those looking for collision repairers. Repair DIY videos are often consulted on the Internet, and getting in on that isn't a bad marketing move. These guys, for example, have an impressive amount of hits and subscribers for pretty minimal production values (No offense!):
The nice thing about Web videos is that you don't have to pay for airtime. Just put it on YouTube, embed it on your website, and let search engines do the work for you.
Here's some good advice from Collision Hubs on videos (We will second their sound option; get a lapel or external mic; they're not too pricey.), part of a series on marketing:
More information:
"As Hispanics buy more cars, stores add videos in Spanish"
Automotive News, Feb. 16, 2015
Featured image: It could be very lucrative to have a Spanish-language speaker at your auto body shop. (cnythzl/iStock/Thinkstock)
Share This: