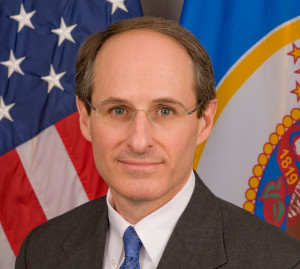 In what a glass trade group called a major blow against insurance "steering," the second largest AAA club has been barred for using Safelite to administer auto glass claims in Minnesota.
After an appeal by Safelite was shot down by the Minnesota Court of Appeals on Feb. 10, Minnesota Commerce Commissioner Mark Rothman's January order for the Auto Club Group took effect. The group, based in Michigan, serves 8.5 million people in 11 states and two territories, including Minnesota.
"This is one of the strongest actions against an insurer for the alleged illegal actions of a third party administrator," the Minnesota Glass Association said in a news release posted Feb. 19 along with the state and court records on the site GlassBuzz by Independent Glass Association Executive Director Gary Hart.
Melina Metzger, a Safelite spokeswoman, said the company contractually couldn't comment for its insurance clients.
AAA issued the following statement Monday:
"• The Auto Club Group takes seriously its commitment to protecting the interests of our members and insureds as consumers
"• We maintain the highest standards of ethics and service and expect the same from our vendor partners
"• In the matter involving the State of Minnesota and our use of a particular company to administer automobile glass claims, we felt that compliance with the State's Consent Order was in the best interests of all parties
"• As stated in the Consent Order, there have been no hearings, findings of fact or conclusions of law regarding this matter."
AAA also must pay Minnesota $150,000 under the order, which is similar to a legal settlement. In exchange for the actions specified, the Commerce Department won't pursue a "formal action," according to the order.
AAA policyholders can still use Safelite for repairs, and AAA can still keep it in their direct repair program. Safelite just can't administer claims.
"This is a big step forward in our effort to combat illegal steering by TPA's," Mike Reid of Alpine Glass said in a statement. "We will continue to file complaints against other insurers if Safelite or any other (third-party administrator) continues to utilize these tactics in an attempt to steal our customers."
Alpine Glass was among those filing complaints against AAA, according to the glass association, which also cited Rapid Glass.
"This consent order is the culmination of the hard work and dedication from Minnesota glass shops that provided direct evidence to the State in order for action to be taken." Rick Rosar Rapid Glass said in a statement. "We are happy to see that laws protecting consumer choice and competitive free trade are being enforced and that the abusive practices by third party administrators are receiving the proper regulatory attention."
Also required by the action:
AAA can't tell customers about the benefits of using their DRP until after declaring "Minnesota law gives you the right to go to any glass vendor you choose, and prohibits me from pressuring you to choose a particular vendor," as required by state law.Safelite hadn't always been doing that, the agency found.
AAA also can't tell policyholders that the warranty from a non-DRP repairer might be inadequate or that customers will have to pay the difference between the repair and what AAA covers unless they know it to be true. Safelite, according to the Commerce Commission, had been doing that too.To this point, the investigation also found that non-DRP glass repairers were successful in recouping some repair bills AAA had disputed.
AAA has to make sure all of its independent adjusters are licensed in Minnesota.It was never alleged that Safelite wasn't licensed, based on a review of the order. This might pertain more to other parts of the order that deal with who was at fault in a collision instead of the repair process.
Safelite is also still allowed to handle claims in a pinch; for example, if a Minnesota catastrophe breaks a lot of windshields and other claims administrators are overwhelmed.
Safelite had argued that the order was unfair because it wasn't part of the deliberations between the Minnesota agency and the insurer even though its business could be affected.
In Safelite's defense, the order did specify the company in three of the five allegations that could inspire agency "formal action."
Chief Judge Edward Cleary, who wrote the decision, found that as the discussion between AAA and Commerce wasn't a judicial or even "quasi-judicial" proceeding, it wasn't something that should come before the Court of Appeals.
(Basically, if it wasn't done in a Minnesota courtroom, you can't appeal it to a court.)
More information:
Featured image: Minnesota Commerce Commissioner Mark Rothman. (Provided by Minnesota Commerce Commission)
Share This: