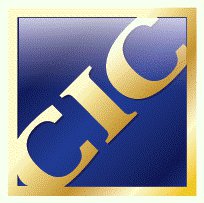 The collision industry is asked to contribute to a new survey from the Collision Industry Conference Marketing Committee.
The survey — only 5 minutes, CIC assures — is meant to determine what would be good CIC topics and to determine why people are going to the events. Industry members are also asked to share it.
"The CIC survey initiative is an essential tool at being able to capture feedback from the attendees," CIC Chairman Randy Stabler said in a statement. "At the meetings and for a variety of reasons, not everyone voices their opinions about the content and this survey will allow every attendee to have a voice in shaping the content.  If people have reactions or suggestions to past meeting content or format, they can provide the committees with their views in an anonymous fashion.  We will now be able to determine whether the meetings are really hitting the mark and providing the value we intend."
The next CIC show is in Atlanta on April 8-9. The Society for Collision Repair Specialists, Collision Industry Electronic Commerce Association and National Auto Body Council also will have board meetings there. Learn more about the SCRS meeting here.
"We want to engage the industry and understand the motivating factors in attending CIC events. We also hope to use the feedback to tailor the content at each meeting to ensure it hits the critical topics affecting collision repair businesses across all spectrums on a daily basis," CIC committee Chairman Guy Bargnes said in a statement. "The surveys aim to not only drive participation in CIC, but also make the CIC events as beneficial as possible to those attending."
Featured image: The Collision Industry Conference logo. (Provided by CIC)
Share This: