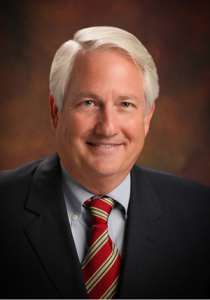 Shortly after taking office as the head of the Maryland Insurance Administration, Commissioner Al Redmer Jr. has sold his Baltimore, Md.-based insurance business.
It's still sort of in the family. The company announced the buyers were Ann Ansel, Redmer's partner at Redmer Financial Services, and Liz Mika, who has worked at Redmer Insurance Group since May 2013.
Redmer Financial had  also shared an office with Redmer Insurance, though the latter is moving.
The deal closed March 1. Redmer sold the company, which he started in August 2011, to avoid a conflict of interest.
"It is certainly bittersweet," Redmer told the Baltimore Business Journal in a January article about the impending sale. "The flip side is I believe I can help my clients and all consumers in Maryland much more effectively where I am now."
The company's products include auto insurance, in case you were wondering. It sells to the Mid-Atlantic area but mostly works with small and medium-sized businesses, according to Insurance & Financial Advisor.
Redmer was appointed to the job by Republican Gov. Larry Hogan and took office Feb. 27.
"I am honored to serve the residents of Maryland as their Insurance Commissioner once again," Redmer said in a statement then. "I've spent my entire adult life in insurance, and look forward to using my experience to help consumers while making the marketplace more competitive."
It's certainly welcome that he sold the business, but collision repairers and policyholders might be forgiven for still being a little weary of insurance commissioners who're regulating their former insurance colleagues or receiving their campaign donations.
Two collision repair business owners are running for the job this election cycle, vowing to avoid taking contributions from insurance companies. Find out more about Republican Mississippi candidate John Mosley here and about Republican Louisiana candidate Matt Parker here.
Redmer was also commissioner from 2003-05 after being appointed by Republican Gov. Robert Ehrlich Jr. and spent 13 years in the Maryland House, including two as Republican minority leader.
More information:
"MD State Insurance Commissioner Sells Insurance Company"
Redmer Insurance Group, March 2015
Featured image: Shortly after taking office as the head of the Maryland Insurance Administration, Commissioner Al Redmer Jr. has sold his Baltimore, Md.-based insurance business. (Provided by Maryland Insurance Administration)
Share This: