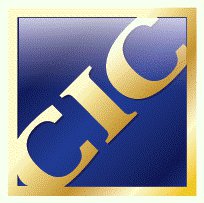 The Collision Industry Conference on Wednesday released the schedule for the event next week in Atlanta, and it looks like a good lineup.
Here are some of the highlights:
April 8
The event kicks off at 1 p.m. April 8 with a chairman's overview by Randy Stabler and a presentation by Guy Bargness of the CIC Marketing Committee on market research that also seeks to find out what industry members want to know.
At 1:55 p.m., Ron Guilliams and Chris Evans of the Definitions Committee will host a "lively" panel on "if the Class A shop of yesterday has the necessary qualifications to repair vehicles to manufacturer specifications," according to CIC.
You're expected to participate if you go, which should indeed keep things lively.
---
More CIC coverage
---
Next up is I-CAR CEO John Van Alstyne, who will speak to how I-CAR is keeping up with all the new technology in vehicles these days at 3:30 p.m.
Technical Committee members Toby Chess and Kye Yeung will offer advice on minimizing hidden costs at 3:45 p.m.
"What you don't know can really cost you," CIC states. "You'll be amazed at this presentation!"
The event will wrap up with an open mic at 4:30 p.m. and a reception at 6:30 p.m.
April 9
Shortly after CIC opens April 9, it will host a presentation on the Haiti Arise project teaching vo-tech skills to Haitians at 8:15 a.m. Donations of equipment are sought from the collision repair industry.
John Bosin will follow that at 8:45 p.m., hosting a panel of experts looking at the difficulties with parts procurement today.
"There has to be a better way!" CIC states. "Don't miss this one."
Gene Lopez and Bob Keith of the Education and Training Committee will speak at 10:30 a.m., concluding the longer presentations. The event wraps up at noon following a brief tribute to the late Dale Delmege by Erick Bickett of Fix Auto USA at 11:45 p.m.
Pregame
The run-up to the April 8-9 event is just as packed with activities as CIC itself.
Collision Repair Education Foundation
The Collision Repair Education Foundation will host an open house 9-10:30 a.m. April 8 at the Maxwell High School of Technology in Lawrenceville, Ga. (A free shuttle is provided from the Crowne Plaza Ravinia location of CIC.)
You can see what they've done with a 2013 I-CAR Atlanta Volunteer Committee makeover grant.
The industry was asked to RSVP by March 27, but if you want to see if they can squeeze you in, email Brandon Eckenrode at Brandon.Eckenrode@ed-foundation.org.
SCRS
The Society of Collision Repair Specialists is holding a few events open to everyone April 7-8, including an open board meeting from 3-5 p.m. April 7 followed by a members-only election to fill four board seats. Learn about the candidates and rules here.
That open board meeting will include a presentation on a BMW 3-Series quarter panel replacement.
On April 8, an SCRS Repairer Roundtable from 8:30-11 a.m. will offer a panel focusing on safety and best practices in an era of changing auto materials.
Chief Automotive Technologies global training manager Ken Boylan, Reliable Automotive Equipment President Dave Gruskos and I-CAR industry technical support manager Steve Marks will delve into preparatory steps repairers need to consider as vehicles — and the associated repairs — evolve.
This is especially timely in light of announcements such as Kia hyping a predominately high-strength steel 2016 Kia Optima at the New York International Auto Show.
Everyone is welcome to attend this and the subsequent Awards Luncheon at no cost, but reservations are required. Register here or email info@scrs.com by April 3.
Other meetings
The National Auto Body Council will hold meetings all day April 7 starting at 7 a.m., including an open board meeting from 2-4 p.m.
The Collision Industry Electronic Commerce Association board will meet from 8 a.m. to noon April 8, and some of this is open to the public. RSVP to Executive Director Fred Iantorno to reserve a seat.
More information:
Collision Industry Conference agenda
Collision Industry Conference, April 1, 2015
Share This: