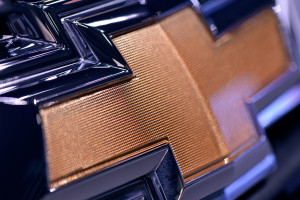 "Spies" and paparazzi photos of the new Chevrolet Silverado indicate some potential changes to the high-strength steel pickup — including the possibility of more aluminum, AutoBlog reported Friday.
"Our spies suggest that many of the Silverado's body components could move to aluminum with this mid-cycle update," AutoBlog reported. "The hood will go from steel to the lighter alloy, and it's possible the front fenders could benefit from the weight-saving material, too."
It referenced Wall Street Journal coverage of General Motors negotiating contracts with aluminum suppliers and surmised the new cycle of the Silverado would be aluminum.
Ironically, GM has just released details explaining how to perform remove-and-replace fixes on the 2015 high-strength steel pickup.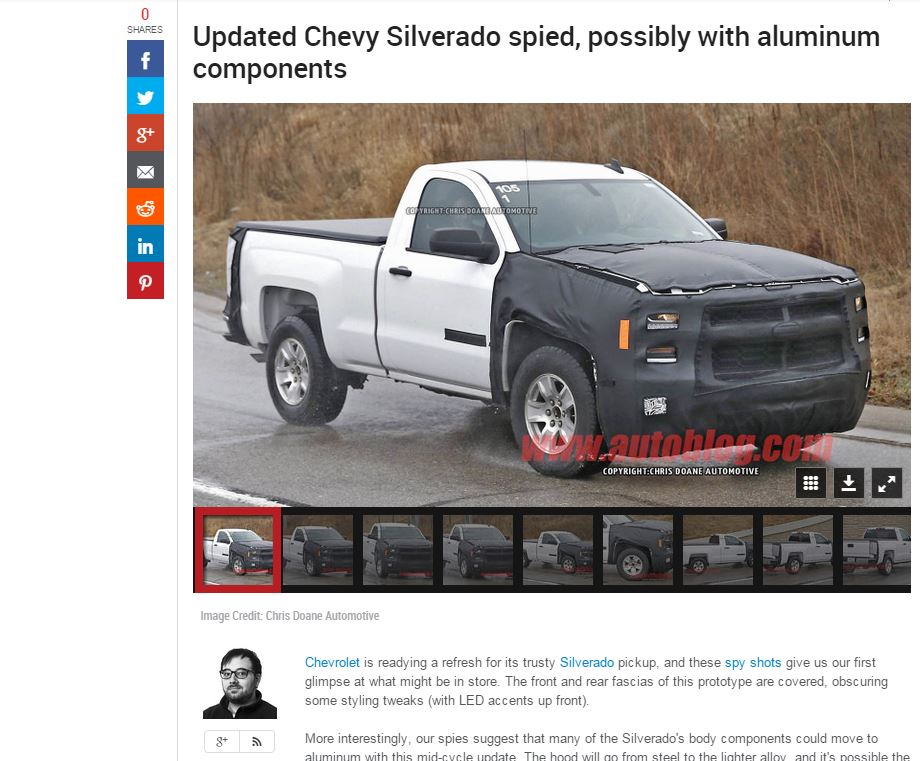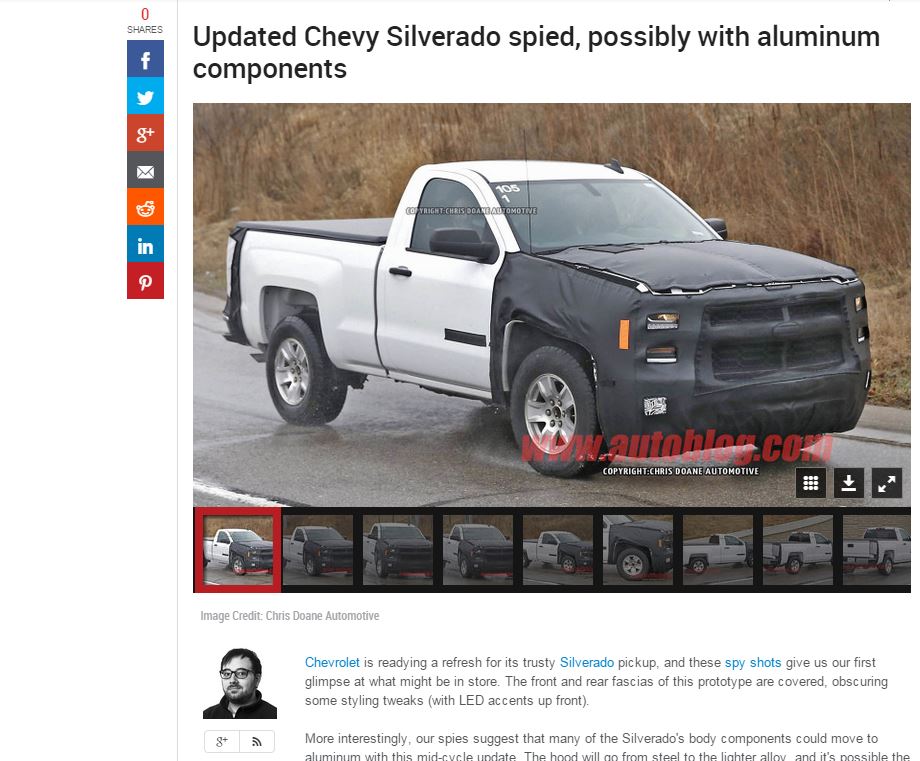 Of course, an aluminum hood isn't exactly cutting-edge, and it's kind of interesting GM hadn't gone that route before. But speeding up aluminum components to catch up with Ford and the 2015 F-150 — as Reuters reported GM was doing with the 2018 redesigned Silverado — could bring in more aluminum and mixed-materials repair jobs to auto body shops.
"Look for the updated Silverado to debut later this year, likely as a 2016.5 model," AutoBlog said.
More information:
"Updated Chevy Silverado spied, possibly with aluminum components"
AutoBlog, April 10, 2015
"GM Secures Aluminum for Trucks"
Wall Street Journal, Feb. 18, 2014
"Exclusive: GM moves next version of big pickups ahead by nine months – sources"
Reuters, July 28, 2014
Images
A possible new version of the Chevrolet Silverado from Chris Doane Automotive is shown in this screenshot from AutoBlog. (Screenshot of www.AutoBlog.com featuring Chris Doane Automotive image)
A Chevrolet logo is seen during the 83rd Geneva Motor Show on March 6, 2013, in Geneva, Switzerland. (Harold Cunningham/Getty Images News/Thinkstock file)
Share This: