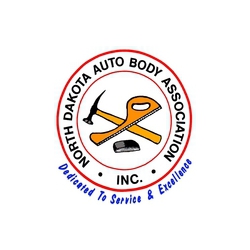 The more than 30-year-old North Dakota Auto Body Association has officially joined on as a Society of Collision Repair Specialists affiliate, the latest state group to pair with the large trade group.
"We have a really long and proud history in North Dakota logging almost as many years on the timeline as SCRS does," Scott Heintzman, president of NDABA, said in a statement Tuesday included with the SCRS annoucement.  "We've seen a lot of trends come into the industry and evolve, and as business owners ourselves it is critical to align ourselves with the strongest resources to help both our members and their consumers."
SCRS is a year older than NDABA, born in 1982 compared to the latter's 1983.
"We've seen some really spectacular work come out of the programs SCRS has put together, specifically their focus in delivering information through their new Repairer Driven News site, and the education programs they are putting together with the Repairer Driven Education series held at the SEMA Show," Heintzman continued. "These are the types of things that our organization would like to tap into and bring to a local level to our own members."
Last year, SCRS added Texas, Wisconsin and Louisiana affiliates.
"The interest and support from such tenured and respected state associations like NDABA really affords SCRS with added opportunity to serve our mission to educate, inform and represent the industry," SCRS immediate past Chairman Ron Reichen said in a statement. "It is a great validation for us when the programs we develop to better serve the industry generate and attract new interest. The more support we receive – whether from the network of affiliate associations or directly from individual shops – the more we can do toward the benefit of those we represent. Just based on the objectives of both of our groups, the whole board is excited about the addition of the NDABA and look forward to what comes next!"
NDABA recently was scheduled to have its convention April 9-11, and here's some of what else they've been up to lately.
Details: info@scrs.com, www.scrs.com or www.ndautobodyassociation.com.
More information:
"North Dakota Auto Body Association Affiliates with the Society of Collision Repair Specialists"
Society of Collision Repair Specialists, April 14, 2015
Featured image: The North Dakota Auto Body Association logo. (Provided by North Dakota Auto Body Association)
Share This: