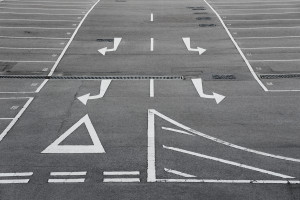 Autobody News looks at 'midnight body shops' — and how to report them
By on
Education | Legal
A parking lot repairer who made the mistake of approaching an Autobody News writer yielded a lesson in the mindset and income of "midnight body shops" — as well as how to report them to California.
The repairer, whom writer Ed Attanasio granted anonymity so he'd talk, had used his 10-year-old to drum up business.
"At least he was keeping busy, staying away from video games and learning some invaluable sales skills in the process; but did he know that his father was likely breaking the law?" Attanasio wrote.
The repairer himself offered to make the repair, but got nervous once the collision repair writer started asking questions:
"Are you using waterborne paint and how can you possibly match the color? Is the work guaranteed? (I pretty much knew that answer). Are you trained to do this type of work or are you it a do-it-yourselfer? And isn't it illegal to do the repair here in the parking lot?"
Attanasio learned that the man was a 20-year repairer who'd worked for a variety of shops before being laid off in the recession of 2008.
The "technician" does some work at his home if it's more involved, and "he's not current on aluminum repair, but claims he can do just about anything that doesn't require sophisticated equipment," according to Attanasio.
The income: "A good week is $5,000 and the average is around $3,000. One month I did $40,000 after a bad storm. It's all mostly PDR and little dents."
Attanasio also writes about a similar interview with a shadow repairer on Craigslist, who among other tidbits mentioned "I don't have to wrestle with an insurance adjuster."
Check more out here. But while these stories are illuminating (and admittedly amusing) as to why someone who could probably get a job in the industry  — particularly an experienced tech — goes rogue.
Unfortunately, that's a real "buyer beware" situation, particularly as cars get more complicated.
These guys had better be declaring their self-employed income, illegal as it might be, to California — which is still in the red despite what Democratic Gov. Jerry Brown says, according to a Forbes contributor — and the federal government, which is definitely in the hole.
Plus, California licenses repairers specifically beyond the business licenses also absent here, and Attanasio said Bureau of Automotive Repair Chief Patrick Dorais urged shops and consumers to report these kind of repairers.
Consumers and repairers  can make a complaint about an unlicensed technician here, by calling 800-952-5210 or by emailing BAREditor@dca.ca.gov.
More information:
"Midnight Body Shops Come Into the Light"
Autobody News, May 6, 2015
California Bureau of Automotive Repair
Featured image: Though attempting to go the "parking lot" shadow repairer route explored in a recent article by Autobody News writer Ed Attanasio might seem attractive, it can do customers a real disservice. (Lee Yiu Tung/iStock/Thinkstock)
Share This: