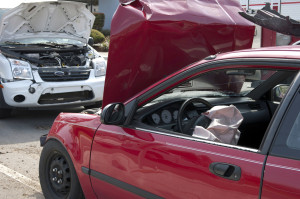 Collision repairers are on average replacing nearly two more parts than they had to in 2001, and parts now comprise a percentage point more of the total repair cost in 2014, according to CCC.
Fodder for those who argue that insurers treat their customers better than the people their customers hit, repairers replaced only 6.1 parts on average on liability claims in 2014, compared to 10.9 for collision losses, and liability parts only made up 36 percent of the repair costs compared to 42.3 percent of a collision loss' bill.
However, even the victim's car received 0.5 more replacement parts on average in 2014 than in 2001, though parts spending made up a little more of the repair bill back then.
Analyst Susanna Gostch, who discussed the 2015 CCC Crash Course Wednesday in a webcast, said it was worth "worth noting" that every vehicle age group studied saw more parts replaced. She also pointed out that replacement on victims' new cars had increased. In 2001 and 2009 data she presented, the number of parts swapped out was virtually identical.
"We're now starting to see growth again within that current-year mix (in liability)," she said.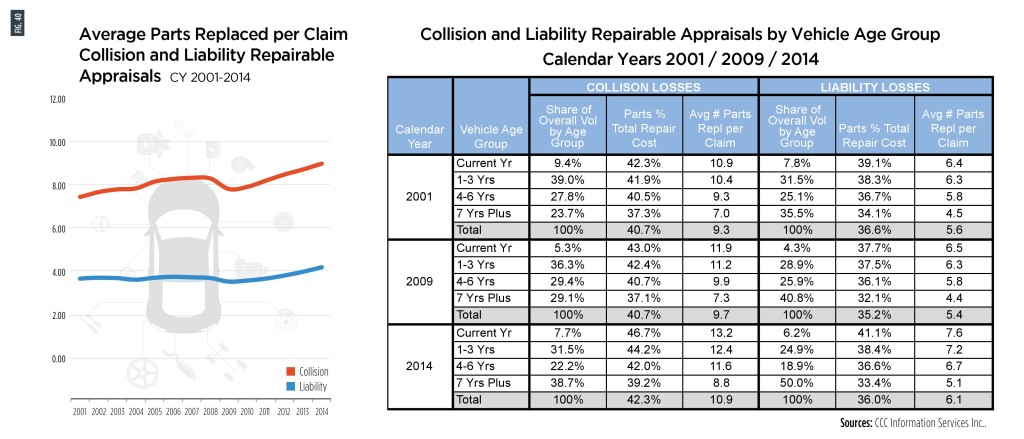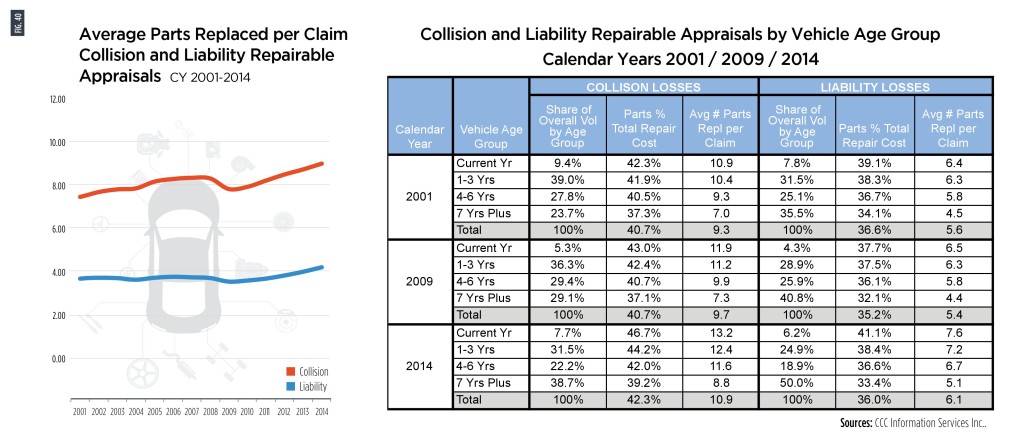 The 2015 CCC Crash Course data indicates both the complexity of cars — more technology could get damaged in 2014 than 2001 (including airbags which weren't as prevalent on older cars 13 years prior)  — and the rise of more advanced, less repairable materials even before the infamous 54.5 mpg target was introduced.
Gotsch on Thursday used SeeCars.com data to give the example of backup cameras, which will be mandated by the government in 2018.The feds made that decision in 2014, but the percentage of cars having that safety feature had already doubled between the 2012 and 2013 model years. That increase in prevalence combined with the fact that all of that technology is OEM adds another $6 to the repair cost.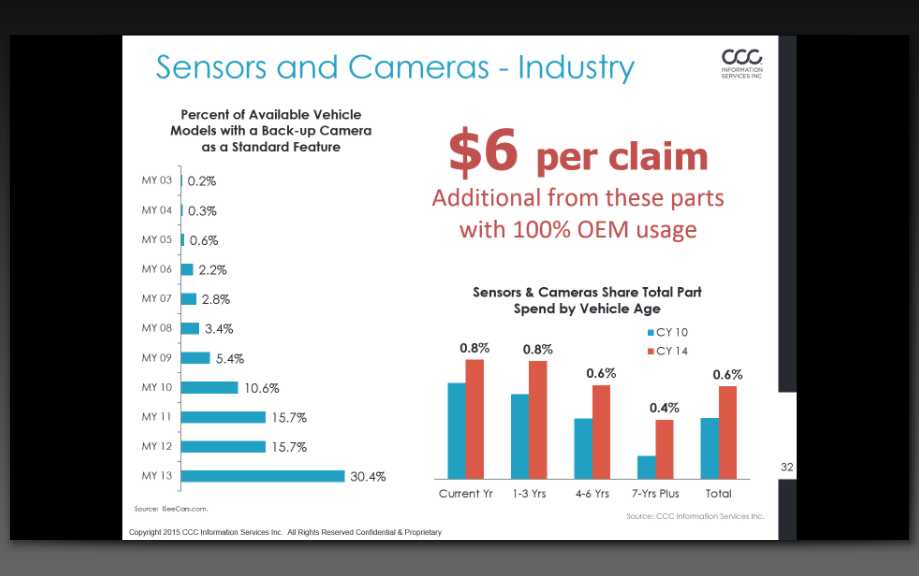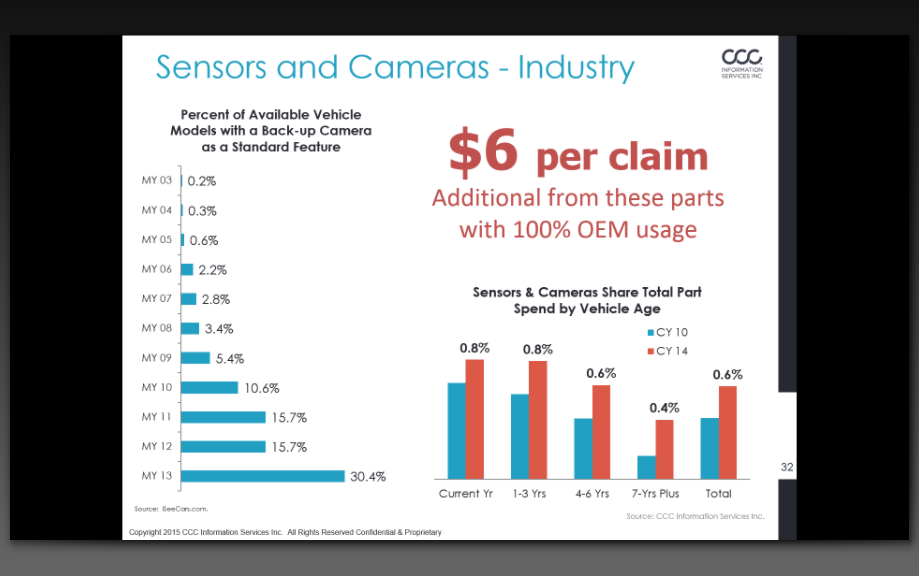 None of these trends are likely to change in an era where Silicon Valley and metallurgists are increasingly focusing on parts. This will likely put more insurer pressure to contain parts costs — perhaps focusing particularly on using non-OEM parts on older vehicles to offset claims for newer cars for which some states mandate OEM components.
However, repairers who support OEM-only usage unless the customer says otherwise can take comfort in that the aftermarket can't or isn't allowed to duplicate some of these additional parts as easily.
More information:
CCC, March 2015
Images:
The 2015 CCC Crash Course data, discussed Thursday in a webcast by analyst Susanna Gotsch, indicates both the complexity of cars — more technology could get damaged in 2014 than 2001 (including airbags which weren't as prevalent on older cars 13 years prior)  — and the rise of more advanced, less repairable materials even before the infamous 54.5 mpg target was introduced.  (Orido/iStock/Thinkstock)
Collision repairers are on average replacing nearly two more parts than they had to in 2001, and parts now comprise a percentage point more of the total repair cost in 2014, according to CCC. (Provided by CCC)
CCC used SeeCars.com data to give the example of backup cameras, which will be mandated by the government in 2018. That increase in prevalence combined with the fact that all of that technology is OEM adds another $6 to the repair cost. (SeeCars.com, CCC)
Share This: