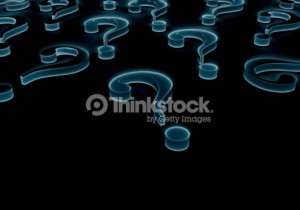 The Database Enhancement Gateway, which allows repairers to make inquiries and suggestions of the Big 3 estimating providers, has been augmented this year to provide weekly tips for repairers on the Audatex, Mitchell and CCC programs.
If you haven't used the service before to answer questions about estimating collision repair work or just browse responses to other shops' questions, check it out. It's a valuable resource akin to I-CAR's Reparability Technical Support Portal, but focused on database best practices instead of those from automakers.
Here's some recent areas spotlighted as tip-worthy by DEG; we'll be rounding them up periodically for our readers. To receive the tips as soon as DEG releases them, like/follow DEG's Facebook and Twitter feeds.
Foam
You'll have to manually enter a line item for adding or removing foam if you're using CCC or Audatex. The websites also don't include foam materials; you'll have to add those as well.
The inquiries were specifically made about a 2012 Ford F-250 (CCC) and 2008 Jeep Compass (Audatex), but apply generally to all vehicles using the filler.
Washing the car
Washing the car before you fix it can help determine the scope of a repair. But how do you get paid for the time?
"Trying to justify a cleaning after tear down and before actual repairs are preformed," a repairer with a 2014 Chevrolet Silverado wrote about CCC's database. "We are cleaning just about every vehicle and would like to justify the time on an estimate. Not trying to get paid for a detail that we do at the end of a job as a customer courtesy just the .5 hr we spend cleaning it for paint and repair."
CCC does not include this; a repairer will have to add it manually.
A/C line
Swapping out an air conditioning line? You might need to augment an estimate prepared through Audatex to include the entire task.
"The database is saying .3 and it just seems half of what it should be," a repairer working on a 2012 Volkswagen Passat wrote.
It might well be, according to Audatex and DEG's summary of their answer. But the repairer would've had to add that extra 0.3 manually.
"When replacing an A/C line in Audatex the labor time allocated is for basic disconnect and connect of the line," DEG wrote. "It does not include the time needed to remove the line from the vehicle. That would need to be a manual entry."
Refinishing undersides
Refinishing an apron assembly? Thanks to a query through DEG, estimates do include 0.3 hours for refinishing the underside.
"After review the estimated refinish time applied to the Apron Assembly has been updated to 1.6 hours from 1.3 hours," CCC's MOTOR wrote to a repairer working on a 2008 Kia Spectra.
"Refinish time is to refinish the Apron Assembly complete."
That change should be in place by July.
But you'll have to manually add underside refinishes for the floor or roof should they be appropriate for the damaged vehicle, CCC told repairers replacing a 2005 Ford F-150 roof and 2006 Honda Civic trunk floor.
"Due to various stages of completeness and quality, determining the estimated work time to refinish the underside is best left up to the judgment of estimators using an on-the-spot evaluation," MOTOR wrote in response to the trunk question.
Labor
Don't see a labor time? Don't just assume it's incorporated into another procedure.
"Just because there is no labor time in the system DOES NOT mean the labor is included with another operation," DEG advised.
It cites a Q&A about a tie rod on a 2014 Hyundai Sonata in which the repairer noted the lack of inner tie rod replacement time in the CCC database, while 0.6 hours are allotted for swapping out an outer tie rod.
CCC said it would create an inner tie rod item with 1.1 hours which would also include replacing the outer rod as well.
That change should be fully in place by July.
Featured image: The Database Enhancement Gateway is a resource akin to I-CAR's Reparability Technical Support Portal, but focused on database estimating questions instead of queries related to automakers' recommended procedures. (Jezperklauzen/iStock/Thinkstock)
Share This: