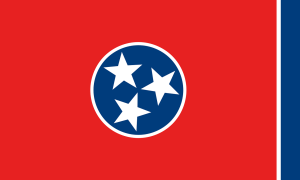 A new version of a lawsuit filed by Tennessee body shops against the country's largest insurers supports its allegations of steering, stinginess and price-fixing with examples from the mouths of the underwriters own employees.
These include State Farm personnel allegedly admitting that the insurer can make the prevailing rate "whatever State Farm wants it to be" — sometimes using data from about 20 years ago — that allowing feather, prime and block to be reimbursed can cost one a bonus, and that "every iota" of a similar lawsuit by the Louisiana attorney general is true.
"When you read [the complaint], it's like, 'that's us,'" the revised Tennessee lawsuit Brewer Body Shop et al v. State Farm et al quotes an unnamed State Farm employee discussing State of Louisiana v. State Farm et al.
State Farm and other insurers have questioned that comment's validity.
"This purported recitation of the employee's personal opinion is too vague to provide any indication of which allegations this unspecified employee supposedly thinks are accurate or why the employee should be supposed to have any knowledge of the truth or falsity of any particular allegations," they state in a new motion to dismiss.
The body shops also included examples of alleged steering and price coordination with quotes from insurer employees and a GEICO employee demanding that a shop stop telling customers he required aftermarket and salvage parts because customers didn't like that he was doing so.
Finally, like in a similar Indiana case, the shops describe AAA Collision Oakland being told that the market had different rates and procedures — despite being the only auto body shop in 6,000-person Oakland, Tenn.
The case also makes more generalized accusations seen in Florida, Indiana and Mississippi revised cases with ties to these the Tennessee litigation. (All are being heard by Middle District of Florida Judge Gregory Presnell to avoid the burden of repetition on the legal system and parties.) See more about those with the links below:
The Tennessee-specific examples are put forth to indicate enough specifics that the case can advance to the discovery phase, in which the shops can get a look at the insurers' internal information (and vice versa). If nothing else, they're certainly bad PR that might help shops with legislative lobbying efforts.
Rates
The lawsuit, like its amended predecessors, criticizes State Farm's methodology in its "half plus one" labor rate survey. However, unlike the others, it reports comments made by an actual State Farm employee to a repairer, Memphis-based ICON Collision Services, which if accurate cast the survey in an even worse light.
"A State Farm employee has admitted to Plaintiff ICON that State Farm deliberately suppresses labor rates and the purported survey results in a 'prevailing competitive price' is actually 'whatever State Farm wants it to be," the lawsuit sates. "This employee has further admitted State Farm purposefully asserts reliance upon out-of-date information, such as labor rates 'about twenty years old,' entered into the 'survey' long ago."
Like its predecessor lawsuits in Florida, Indiana and Mississippi, it alleges that the other insurers have in the past not conducted any larger surveys nor polled the plaintiffs mentioned about their rates, and yet often magically sync up with State Farm's rates.
"Furthermore, upon information and belief, Defendant Tennessee Farmers has specifically told shops it would 'raise rates' as soon as State Farm sets the new rates," the lawsuit states.
A Progressive employee indicated to AAA Collision that they too were following the leader, according to the lawsuit.
"A Progressive employee has specifically linked its policies and procedures to those of State Farm, stating to Plaintiff AAA Collision that posted labor rates would not be honored by Progressive because 'State Farm's not doing that,' the lawsuit states.
"Again, State Farm does not publish or otherwise make public it's purported survey information; Progressive and the remaining Defendants should not have any knowledge of this without State Farm providing that information to them."
State Farm and other insurers argue that the rates would have gotten out without State Farm sharing them — through most favored nation aspects of direct repair programs as well as interactions between shops and insurers — and following a market leader is a common practice in business. (They don't address the shops' allegation that insurers have said it'd be price-fixing should shops discuss price with each other.)
"It is both obvious and entirely reasonable that the rates State Farm paid were well known among both body shops and the insurers with whom they regularly transact, and that alleged knowledge does not suggest a conspiracy," State Farm and some of the other plaintiffs wrote in a new motion to dismiss.
The insurers also argued that as they were raising rates simultaneously, the concept of price-fixing to drive down rates didn't hold up.
Steering
The Tennessee case is full of steering allegations to support both the tortious interference and boycott claims. They include:
A customer who wanted to go to ICON said that a customer service rep seemed "offended" by the choice and "repeatedly urged" them to use a direct repair program shop. The customer was told Nationwide would only guarantee the DRP's work and Nationwide "could not 'stand behind [ICON's] work.'"
After the other shop allegedly botched repairs and ICON corrected them, a Nationwide representative denied the DRP shop was preferred and "Nationwide's urging by two different Nationwide employees to take (the customer's) vehicle there was a 'miscommunication' and Nationwide was not responsible for the cost of fixing the vehicle. As a gesture, (the representative) stated he would facilitate getting payment from (the DRP shop) for the additional repairs but denied Nationwide's warranty applied to the repairs."
The insurers said that what the customer felt and assumed from the call was irrelevant.
Another customer planning to take a vehicle to ICON was allegedly told it must go to an DRP shop.
"Tharpe was told it would be some hours of waiting before (the DRP shop) would perform an inspection," the shops wrote. "Tharpe contacted ICON to ask if USAA could compel the vehicle be taken to (the other shop). When told USAA could not require that, Tharpe notified USAA the vehicle was being taken to ICON. USAA then told Tharpe the vehicle would at least have to be taken to(the DRP shop) for an estimate before it could be taken to ICON. Tharpe again refused … USAA tried several times to convince Tharpe that going to (the DRP shop) was mandatory. Tharpe refused and took the vehicle to ICON."
Progressive has allegedly "regularly and routinely" told customers seeking to go to titular plaintiff Brewer that that is impossible as "We (Progressive) do not do business with that shop," according to the lawsuit. A GEICO adjuster also has allegedly told customers who want to go to Brewer that anyone going to that repairer will be responsible for whatever GEICO won't cover.
As to these and the other steering allegations, the insurers argued that there's no evidence of a conspiracy involving every single insurer defendant, nothing their employees said was technically incorrect or illegal (even if their comments, if true, were misleading if similar terms would apply to any shop, DRP or no), and sometimes their alleged efforts to steer were unsuccessful and so certainly weren't illegal.
Featured image: The Tennessee flag. (Nemo via Pixabay)
Share This: