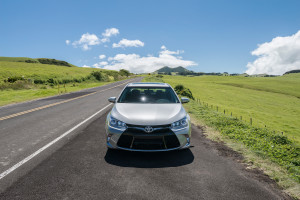 Mitchell has integrated Toyota's Recommended Repair Procedures within Mitchell Estimating, allowing users of the desktop service to obtain a list of all Toyota's recommended parts and labor for a particular repair.
The partnership announced Thursday also provides users of the estimating database, also known as UltraMate, with all the service and repair bulletins from the No. 3 U.S. automaker's Technical Information System.
Mitchell senior director of product management Sunil Nayak said in an interview Thursday afternoon that new Mitchell DVDs containing the first batch of Toyota data were mailed that day, and updates for Mitchell's digital-only users should be online now.
"The partnership with Mitchell reinforces our goal to ensure consumer confidence," Toyota collision program developer Rick Leos said in a statement. "Mitchell's expertise in estimating, coupled with Toyota's quality repair procedures, makes data easily accessible, which benefits customers, repair experts and insurance companies alike."
The integration should reduce conflicts over what the OEM requires for a repair and also give repairers a "checks and balance" systems to ensure they're not missing a crucial part or procedural update, which should increase productivity. It also provides a great "This is what Toyota says you need" argument for insurers and customers reluctant to pay for particular repairs.
"We are committed to bringing innovations to the market that create efficiency in the overall repair process for both repairers and insurers," Nayak said in a statement. "With Toyota Recommended Repair Procedures, users of Mitchell Estimating can instantly access all the Toyota repair procedures, parts and labor, and technical information, enabling them to quickly write an estimate and repair the vehicle using up-to-date information directly from the manufacturer. This eliminates the need to search out information and helps ensure that the shop has everything they need to repair a Toyota vehicle."
Visit www.mitchell.com/toyota for more details about the system.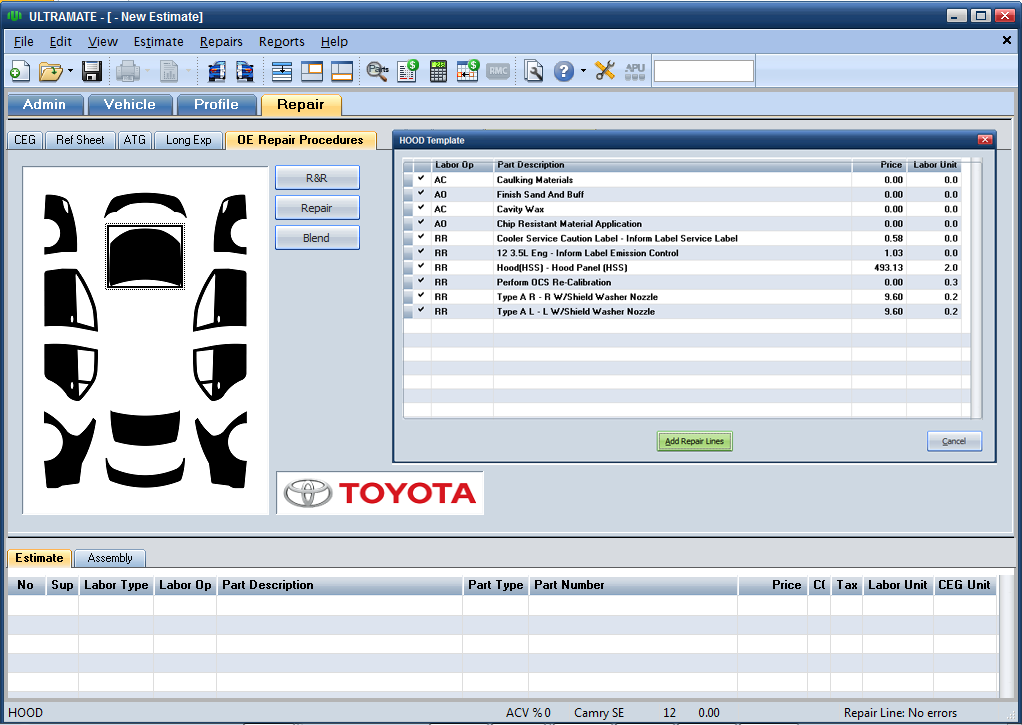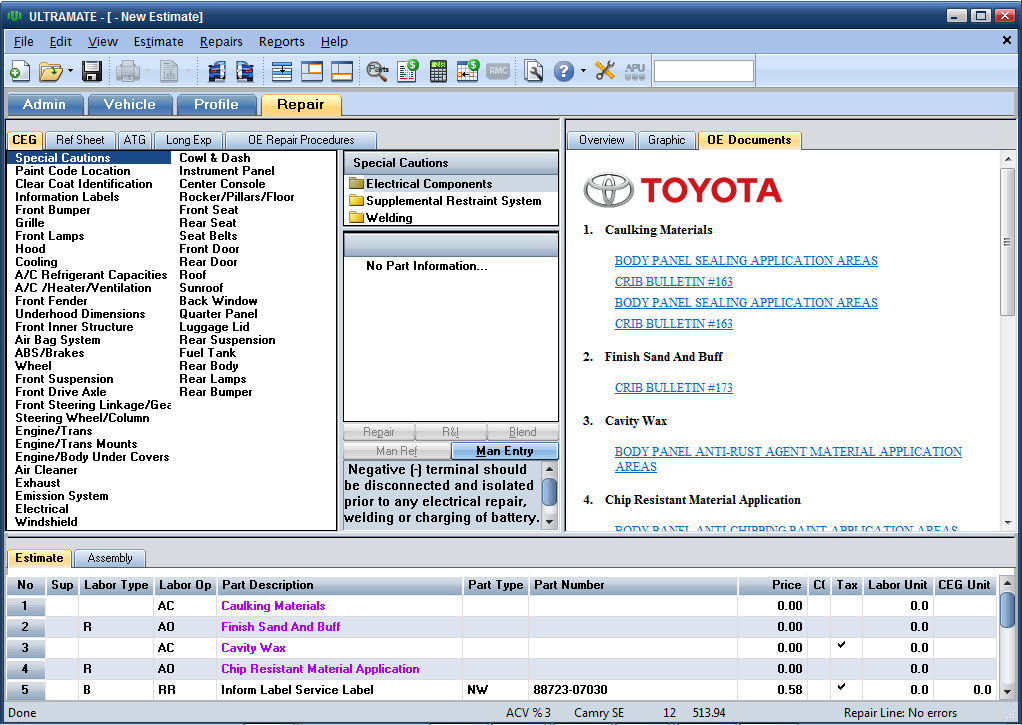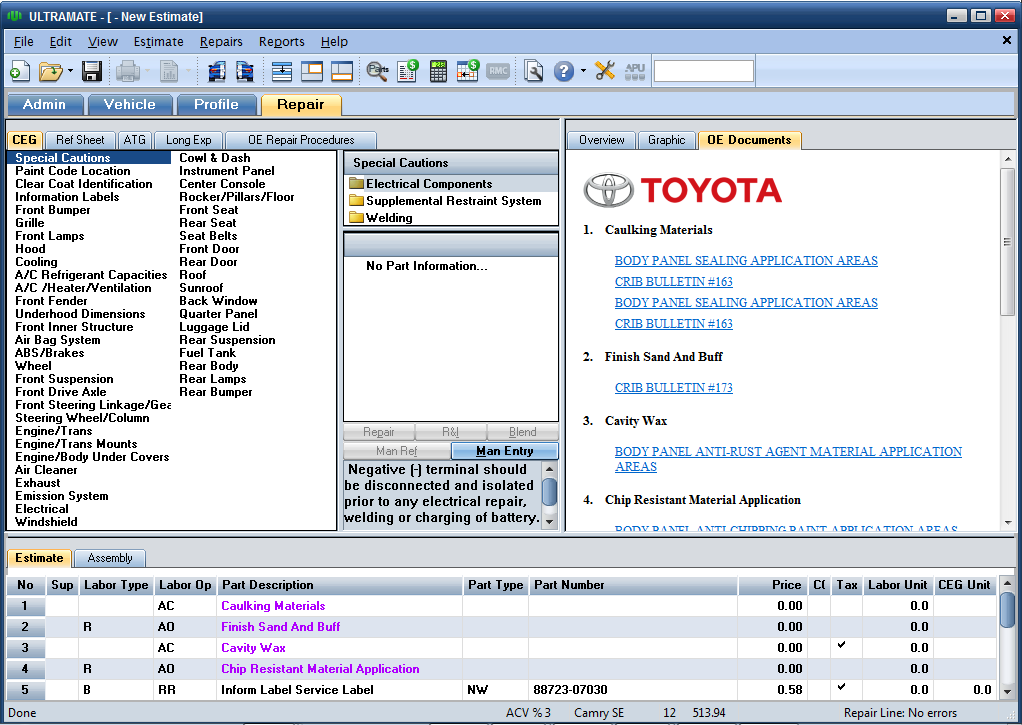 More information:
Mitchell has integrated Toyota's Recommended Repair Procedures within Mitchell Estimating, allowing users of the desktop service to obtain a list of all Toyota's recommended parts and labor for a particular repair, such as this Toyota Camry. (Provided by Toyota)
Mitchell has integrated Toyota's Recommended Repair Procedures within Mitchell Estimating, allowing users of the desktop service to obtain a list of all Toyota's recommended parts and labor required for a repair. (Provided by Mitchell)
Share This: