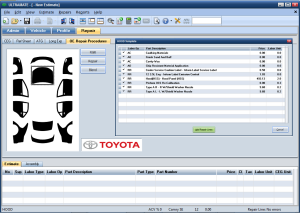 Repairs for more than 160 Toyota and Scion model years — Toyota hasn't decided if it'll provide Lexus yet — have been translated into line items in Mitchell software, according to a Mitchell executive who Thursday afternoon provided more details about the partnership between the automaker and estimating service provider.
Mitchell has integrated Toyota's Recommended Repair Procedures within Mitchell Estimating, allowing users of the desktop service to obtain a list of all Toyota's recommended parts and labor for a particular repair.
Mitchell senior director of project management Sunil Nayak said Thursday that DVDs containing the first batch of Toyota data were mailed that day to users, and updates for Mitchell's digital-only clients should have launched then as well.
Repairers will also be able to click on a separate tab and see all the bulletins for that vehicle, too.
Nayak called the partnership a first for Mitchell and said he believed it was a first for the estimating service provider industry.
The service allows a repairer working on, say, a rear-ended 2015 Toyota Corolla to look up that repair and have it populated with all the parts and procedures Toyota believes you could need. Users can then deselect any components or labor unnecessary to the vehicle in their shops. After all, getting rear-ended by a MINI is probably going to leave a different mark than being rear-ended by a Suburban.
Toyota worked with Mitchell to converting its repair procedures into usable Mitchell line items, according to Nayak, who said that all the necessary aspects of Toyota repair instructions should be available.
"It should be a complete set of documents," he said.
Any erroneous or missing  information can be corrected following user feedback, he said.
For example, Mitchell tweaked its system after Toyota pointed out that reusable and remove-and-replace parts needed to be better distinguished in estimates, according to Nayak.
"Definitely, Toyota was involved," he said.
The Toyota content on Mitchell does not require users to subscribe to Toyota, only Mitchell, Nayak said, though he noted that repairers who wanted the actual "how to" instructions for the repair would have to subscribe to that sort of thing through Toyota.
Right now, the Mitchell-Toyota collaboration's 160 model years includes Toyotas and Scions mostly from the last half-decade, and Toyota has offered input about which of its vehicles would be most important to have in the system, Nayak said. (To clarify, 160 model years doesn't mean they're telling you how to repair stagecoaches from 1855. Mitchell, like automakers, defines model years as: 2015 Toyota Corolla, 2014 Toyota Corolla, 2013 Toyota Corolla = three model years.)
Mitchell and Toyota are talking about including Lexus, but it's ultimately Toyota's call, Nayak said.
Future models (and repair bulletins) will be added through Mitchell's monthly updates, Nayak said, though he wasn't sure what kind of turnaround time would be necessary to add a brand new Toyota model or an older model year under the partnership.
"It just depends on the complexity of a specific vehicle," he said.
For some context, Mitchell adds about 400-500 model years annually, according to Nayak.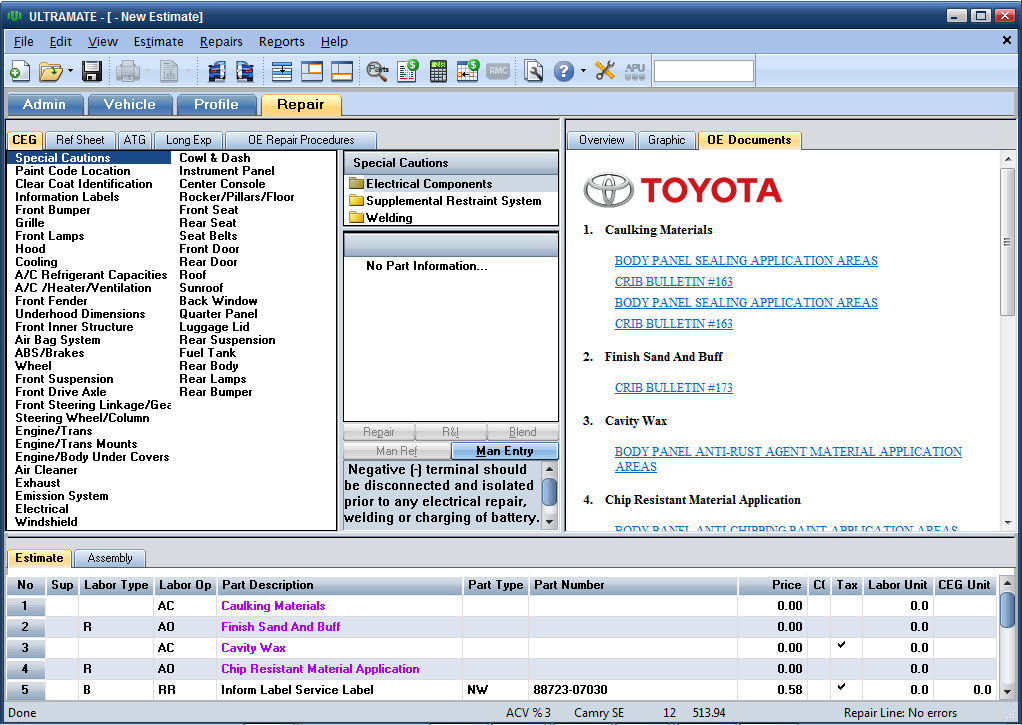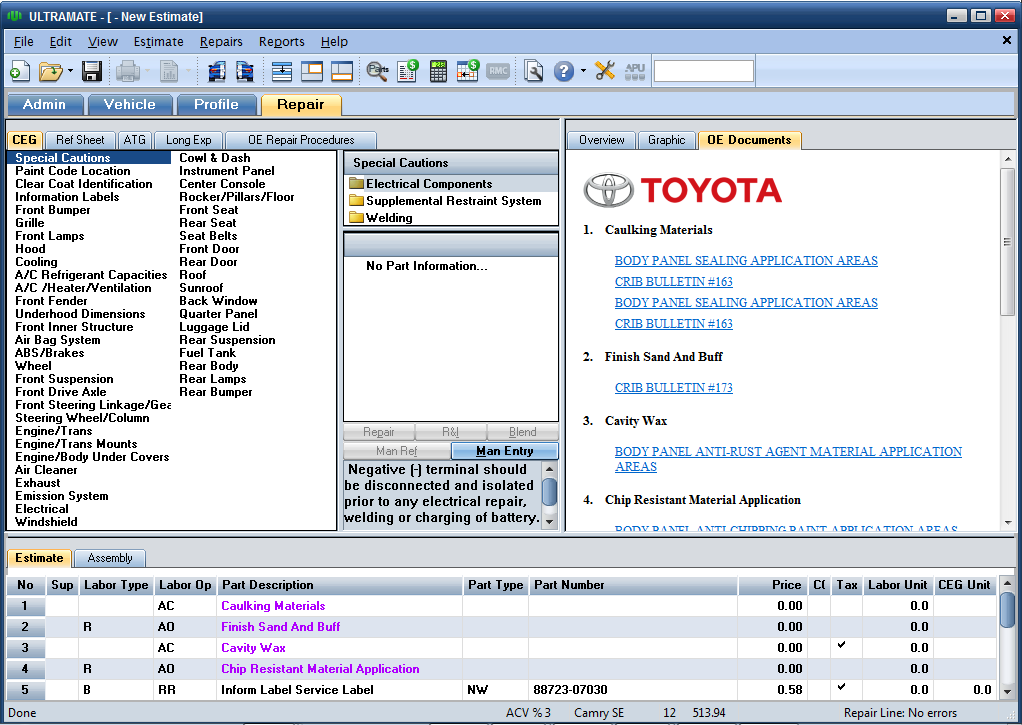 As for other automakers, Nayak said that its announcement of the work with Toyota at the 2014 SEMA Show drew attention from other OEMs, but for now, the company has only worked with Toyota.
"We did generate interest," he said. Other automaker commitments would probably depend on what kind of response Toyota received, according to Nayak, who wouldn't say how long Toyota's agreement to work with Mitchell was contracted to last.
For Toyota, the benefit is likely better repairs preserving brand loyalty.
Sixty percent of people who return the car to the auto body shop for some new or unresolved issue related to a collision repair will sell or trade that car in a year, Mike Anderson of Collision Advice said in May while discussing "virtual steering" at the Paint, Body & Equipment Specialists Conference. And of those, 63 percent will switch to a different make of vehicle, according to Anderson, who unfortunately didn't give the source of his statistics.
Images:
Mitchell has integrated Toyota's Recommended Repair Procedures within Mitchell Estimating, allowing users of the desktop service to obtain a list of all Toyota's recommended parts and labor for a particular repair. (Provided by Mitchell)
Share This: