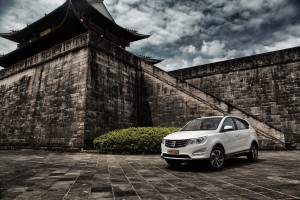 As usual, General Motors is keeping its cards close to the vest, but collision repairers in Brazil, China, India and Mexico might want to start preparing for more American-style safety features in the cars the U.S. is selling abroad.
The automaker on Tuesday announced in a news release Chevrolet would spend $5 billion on "an all-new vehicle family" for countries including Brazil, China, India, Mexico and "other important growth markets." GM plans to export 2 million vehicles in the new line annually starting with the 2019 model year.
GM hinted at the vision for the new line in a comment from GM global product development Executive Vice President Mark Reuss.
"This new vehicle family will feature advanced customer-facing technologies focused on connectivity, safety and fuel efficiency delivered at a compelling value," Reuss said in a statement Tuesday. "It will be a combination of content and value not offered previously by any automaker in these markets that are poised for growth."
When asked if the "safety" and "fuel efficiency" comments referred to using advanced materials such as high-strength steels and aluminum to accomplish both or separate upgrades to safety features like airbags and efficiency gains through changes in items like the powertrain, GM wouldn't answer.
"We aren't providing any additional details on the technologies that will be featured in the vehicles at this time," GM communications director Dave Roman wrote in an email. "More information will be shared by each market closer to production."
GM did say in its news release that the Chinese company SAIC Motor will develop an architecture and engine which can scale across all those countries — "another important step in GM's previously stated architecture consolidation plan."
GM and SAIC on July 18 announced the SAIC-GM-Wuling Baojun 560, which is more than 55 percent high-strength steel and has "industry-leading thermoforming and laser welding technology," according to a GM news release. The SUV to be sold in China also includes stability control, brake assist, a backup camera and front parking radar.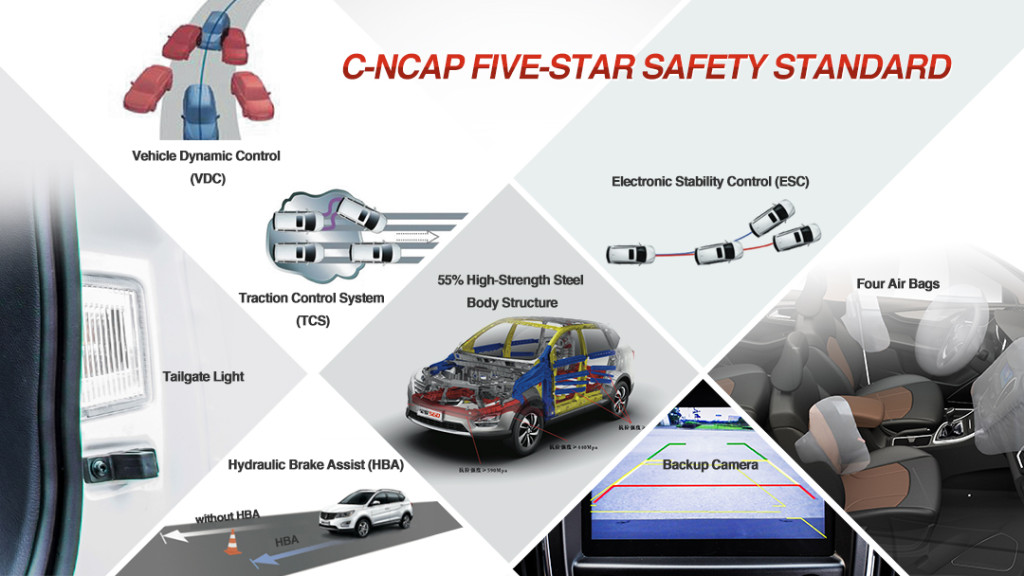 Besides SAIC, a multinational team will work on the vehicles as well so the Chevrolet exports are appropriate for each market, and the company also plans to use a "high level" of local parts suppliers.
Some hints as to safety advances for GM and other automakers might be offered by recent World Auto Steel displays showing current and expected safety tests for different nations, including India and China.
India's vehicles in particular are expected to require new offset front, side and rear crash tests by 2017 and ultimately contribute more to pedestrian safety, whiplash prevention and child passenger safety.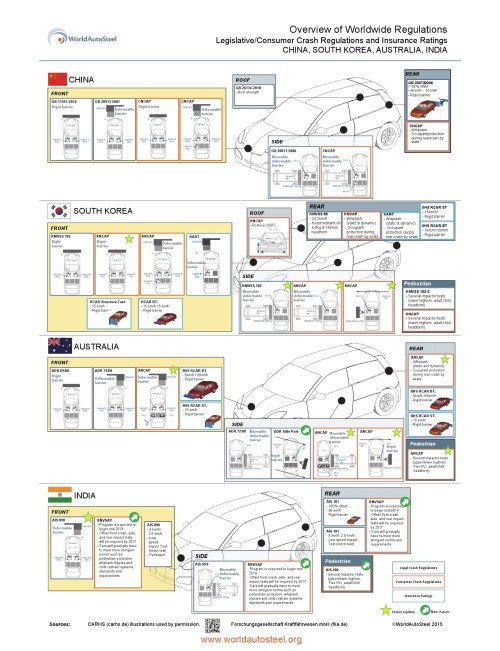 "Chevrolet Strengthens Position in Growth Markets with $5 Billion Investment"
General Motors, July 28, 2015
Images:
The SAIC-GM-Wuling Baojun 560 was announced July 18 by the Chinese-American joint venture. General Motors is partnering with SAIC on Chevrolet's new $5 billion line of export vehicles. (Provided by General Motors/© GM Corp)
Some of the safety features on the SAIC-GM-Wuling Baojun 560. (Provided by General Motors/© GM Corp)
Some hints as to safety advances for GM and other automakers might be offered by recent World Auto Steel displays showing current and expected safety tests on different continents, including Asia. (Provided by World Auto Steel)
Share This: