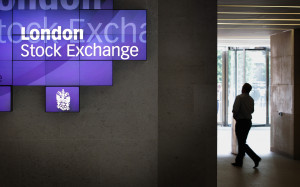 Service King minority and Axalta majority owner the Carlyle Group on Friday offered a more than $764 million buyout of the mammoth international collision repair and insurance service provider known as the Innovation Group.
The Carlyle Group via subsidiary Axios Bidco will offer 61 cents a share for the publicly traded company in the deal announced Tuesday, a 13.5 percent return on the 54-cent share price Thursday and a 42.1 percent gain over the six-month share average price of 43 cents. The company's market cap on Thursday was nearly $663 million.
Bidco had locked up 28.3 percent of the Innovation Group's shares as of Friday through letters of intent or irrevocable pledges, and the Innovation board has voted unanimously to recommend shareholders take Carlyle's offer.
"The group has achieved much and created significant value since the management team, led by Andy Roberts, took over the leadership of the business in 2009," Innovation Non-Executive Chairman David Thorpe said in a statement Monday. "Carlyle's offer represents a compelling opportunity for Innovation's shareholders to immediately and fully realise the value from their investment, in cash and at a premium. We also believe that Carlyle brings a commitment and vision to the ongoing investment requirements of the business, providing Innovation with enhanced financial and operational flexibility as the group seeks to execute its strategy in the longer-term. We believe this also makes the transaction compelling for our non-investor stakeholders as well."
Innovation said directors felt that while shares could continue to grow, investors should still cash out now and allow Innovation to realize the benefits of Carlyle. Those included the bidders' "global presence, relevant industry network" and deep pockets for acquisition, growth and "scaling the Software division."
The Financial Times on Tuesday called the deal's 22.9 price/earnings ratio "historic" and reported that N+1 Singer analyst Tintin Stormont thought shareholders would accept. But Megabuyte analyst Ian Spence told the newspaper that given all the private equity interest in the sector, "a counter-offer cannot be completely ruled out."
"Innovation is a high-quality business with great potential for growth, both organically and through  acquisitions. Carlyle shares the management team's vision for growth and international expansion, and we believe our partnership will strengthen the business," Carlyle Europe Partners Managing Director Eric Kump said in a statement.
Fellow Managing Director Zeina Bain said Carlyle was "excited" to achieve Innovation's potential "through leveraging Carlyle's experience and global 'OneCarlyle' network."
In April, Carlyle made more collision repair headlines by bidding $64.02 million for Nationwide, the No. 1 auto body chain in the United Kingdom.
More information:
"RECOMMENDED CASH OFFER for The Innovation Group plc ("Innovation") by Axios Bidco Limited ("Bidco")"
London Stock Exchange, Sept. 1, 2015
"Carlyle to buy Innovation Group for £500m"
Financial Times, Sept. 1, 2015
Featured image: A man walks to the lifts inside the London Stock Exchange on Aug. 5, 201,1 in London, England. (Peter Macdiarmid/ Getty Images News/Thinkstock file)
Share This: