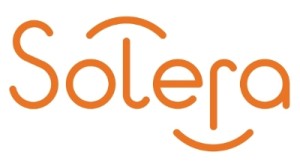 Citing unnamed sources, Bloomberg Business reported Wednesday that Thoma Bravo, Vista Equity Partners and possibly a third company have bid for AudaExplore/Audatex parent company Solera.
It's looking like Solera will sell for $53 a share, or roughly $3.6 billion, according to Bloomberg and its sources. Solera in late August estimated its market capitalization at about $3.255 billion.
"A winner could be chosen as early as this week, the people said," Bloomberg wrote. "No decision has been made and any deal may still fall apart, they said."
The Solera board of directors in late August approved $33 million in incentives for "key employees" to remain during a transition should the company be sold, Solera announced then.
Founder and CEO Tony Aquila will receive $9 million for staying around through Aug. 22, 2016, even if Solera isn't sold, according to Tuesday's 8-K. He'll get another $9 million as of the sale closing date or Aug. 22, 2016, whichever is first.
 "There can be no assurance that the exploration of strategic alternatives will result in a transaction," Solera spokesman Dan Kim wrote in an emailed statement to the wire service. "The company does not expect to make further public comment regarding these matters while its exploration process continues."
Both companies have diverse interests. However, both are heavy on software providing solutions to one industry or another, so it certainly seems likely they'd be interested in Solera. Neither are among the private equity firms who've bought or sold multi-shop operations in the last two years; however, both have had fingers in the insurance and automotive pies, particularly Vista.
Thoma Bravo
Thoma Bravo's holdings include iPipeline, which connects stages of the life insurance process together.
It also once had an interest in Activant Solutions, which handled business management for the retail and wholesale levels of the automotive parts aftermarket; and life insurer marketer American-Amicable Holding; and Viecore, which provides the robotic speech-activated voices you hear on customer service lines for numerous industries, including insurance.
Activant in 2011 was bought by Apax Partners and merged with Epicore Software. Industrial Alliance Insurance bought American-Amicable in 2010, and Nuance Communications bought Viacore in 2007.
Vista Equity
Vista Equity owns EagleView Technology, which lends 3-D measurement software, analytics, aerial images and geographic information systems to the property and casualty insurance industry. It also owns DealerSocket, which serves auto dealerships.
It once owned Applied Systems, a software provider to the property and casualty insurance industry, Zywave, which seems to serve insurance brokers; and Reynolds and Reynolds, aimed at auto dealerships.
Bain Capital bought Applied in 2006, Aurora Capital bought Zywave in 2013 and Vista said it left Reynolds and Reynolds in 2014 (The company now appears to be independent.).
MSO private equity
And in case anyone wanted a refresher of the MSO private equity players:
Blackstone bought a majority interest in Service King in 2014. The Carlyle Group still owns a minority interest in Service King and announced it would buy U.K. collision repairer Nationwide and had bid on the Innovation Group. Palladium Equity Partners sold ABRA in 2014 to Hellman & Friedman and ABRA's managers. ONCAP, part of the Onex Corporation, sold Caliber to OMERS Private Equity in 2013.
More information:
"Solera Holdings Said to Receive Bids From Vista, Thoma Bravo"
Bloomberg Business, Sept. 9, 2015
More information: The Solera logo. (Provided by Solera via PRNewsFoto)
Share This: