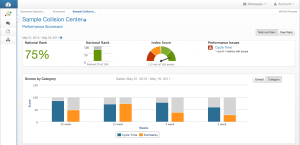 Performance Gateway will wind down its work with automakers and focus on measuring KPIs for insurers, MSOs, and the Enterprise rental fleet's repairers, its new owner said Wednesday.
Enterprise Holdings previously had declined to discuss its acquisition of the company, but granted the Wednesday interview with Chief Strategy Officer Gregory Stubblefield following our report on the sale last week.
Stubblefield discussed Enterprise's plans and clarified the details of the sale, which he said actually took place in two stages. The source code — the heart of the Performance Gateway software — was sold last year, as we'd reported. However, the sales and operating end of the business didn't change hands until about six months ago, he said. Enterprise took complete control in about February.
"It was two separate pieces," Stubblefield said. He wouldn't discuss purchase price, saying only "it was a small transaction."
---
Cycle time at SEMA Repairer Driven Education
Those curious for more about improving cycle time should check out "Scheduling and Work in Progress (WIP)" with Tom Hoerner of BASF at the SEMA Show as part of the Society of Collision Repair Specialists' Repairer Driven Education series. Register here.
---
Stubblefield said the program would be integrated into Enterprise Holding's products, which on top of Enterprise Rent-A-Car owns Alamo, National, Enterprise Fleet Management and Enterprise Car Sales.
"We don't see it as a standalone company," he said.
For Enterprise, one of the big benefits to owning Performance Gateway will be to check the output of the repairers who work on the company's fleet, and "bring us some efficiencies and save us some dollars."
"We have our own repair network, if you will," he said. "… We manage all of our own claims."
There's also the possibility of tying Performance Gateway to something like the Automated Rental Management System (ARMS), according to Stubblefield.
"If there's that value as well, than that's just fine," he said.
Otherwise, Performance Gateway will concentrate on the multi-shop operators and insurance direct repair programs which were a sizeable part of the business prior to the sale anyway.
Independents will still be welcome to use Performance Gateway to track their own metrics, but that's not a major focus of the business.
Peformance Gateway had only worked with a "handful" of automakers prior to the sale, Stubblefield said, and the company will let that work expire naturally.
"We didn't purposefully go out and cancel any (partnerships)," he said. And for practical purposes, Performance Gateway's work with OEMs was more like the "development phase" rather any serious contracts, according to Stubblefield.
"Our place was never to be involved with the OEM side of it," Stubblefield said. "… That wasn't the direction that we were going to go down."
Performance Gateway offers a lot of KPIs to clients, and he said there weren't plans to scale them back or change direction. Clients can still pick whatever they want to track.
"We've got very robust reporting for that," he said.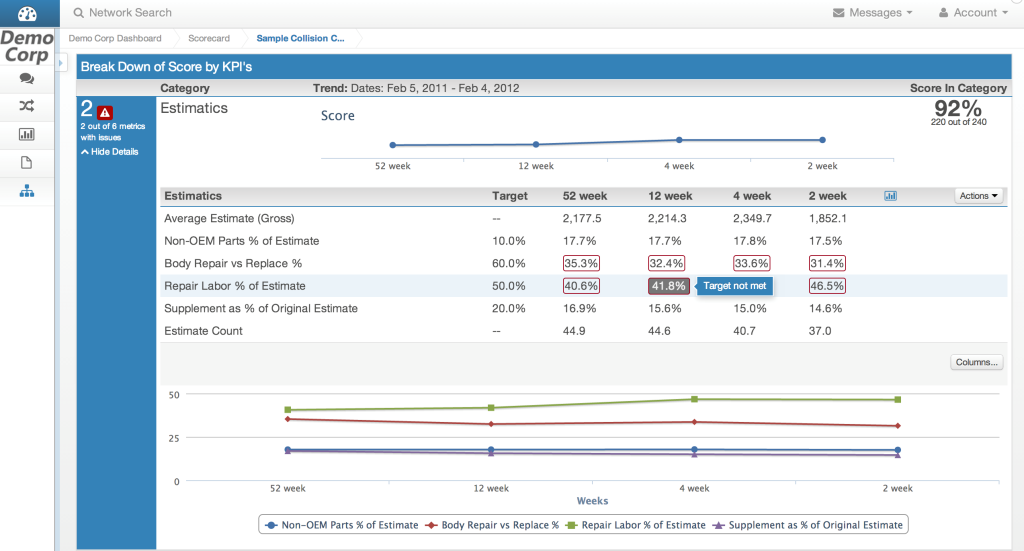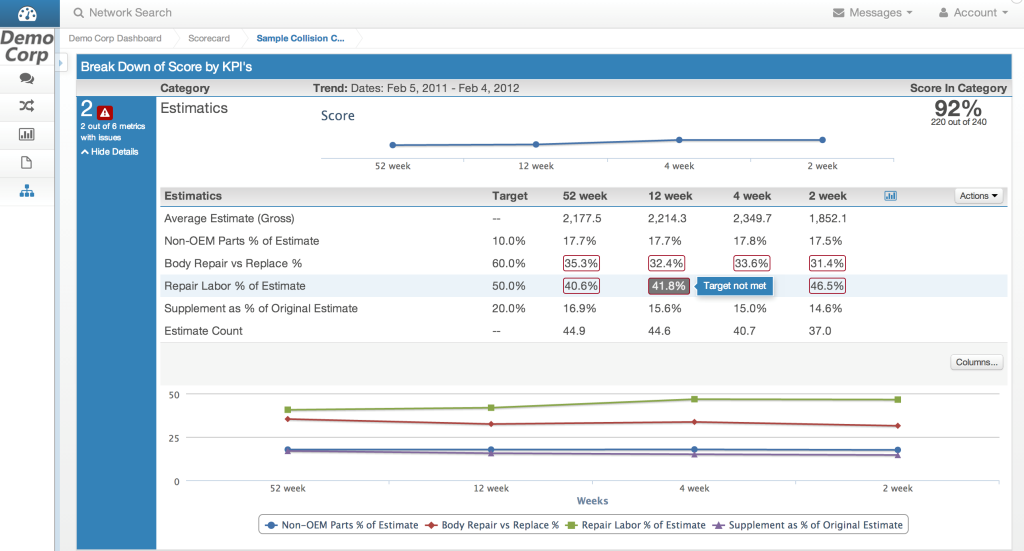 The new owners will take privacy seriously, according to Stubblefield.
"We don't sell data to anybody," Stubblefield.
Nor will one user be able to keep tabs on another company tracked by Performance Gateway. For example, one insurer couldn't see how a shop in a competitor's DRP was doing.
Stubblefield also questioned our classification of Enterprise's "radio silence," given Enterprise, Axalta and Performance Gateway didn't meet our request to discuss the sale and Performance Gateway's relationships with the company.
"There was no intent for radio silence," he said. All of Performance Gateways clients had been notified of what had happened, according to Stubblefield.
Images:
Performance Gateway, whose Performance Scorecard is shown in this image, will wind down its work with automakers and focus on measuring KPIs for insurers, MSOs, and the Enterprise rental fleet's repairers, its new owner said Wednesday. (Provided by Performance Gateway)
This image from Performance Scorecard shows some of the key performance indicators which can be tracked with Performance Gateway. (Provided by Performance Gateway)
Share This: