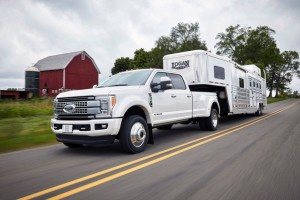 The 1,500 dealerships and independent collision repairers certified on the aluminum Ford F-150 will be qualified to fix the new aluminum 2017 Super Duty models, Ford said Thursday.
Ford truck communications manager Mike Levine confirmed that no new training or equipment will be necessary for an auto body shop to be considered certified to repair the 350-pound-lighter edition of what Ford calls "America's work truck."
"You're going to be in a great spot for the new Super Duty," Levine said.
Ford doesn't break out individual F-Series model sales, but the Super Duty line traditionally accounts for a third of the entire line's sales. The remainder are F-150s.
In 2013, the last year before Ford started changing over plants for aluminum models, Ford sold more than 763,000 F-series trucks, so figure roughly 254,000 Super Duty models.
Levine indicated the 2017 Super Duty models announced Thursday would follow the same modular design as the aluminum F-150, so there shouldn't be too many surprises for repairers. Detailed schematics weren't available Thursday.
Ford built the Super Duty frame out of 95 percent high-strength steel. The company called it up to 24 times stiffer than the existing Super Duty models, "enabling the most towing and hauling capability ever delivered by Super Duty."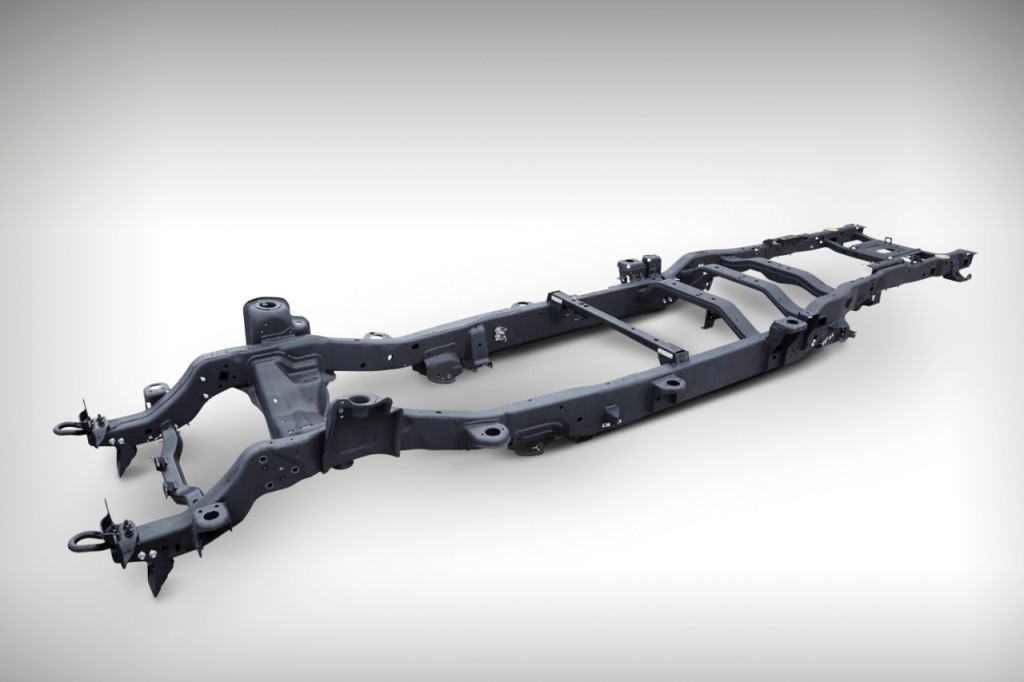 The new edition of the truck weighs up to 350 pounds lighter largely because of the high-strength steel and aluminum, and Ford said it was "reinvesting" other weight saved into offering better hauling and towing.
"As we remove weight, we're making Super Duty more productive by giving our customers better towing and payload capability," Ford Super Duty chief engineer Craig Schmatz said in a statement. "We're backing up improved capability with a stronger gasoline and diesel Super Duty engine lineup."
The truck will be built at a single plant and will go on sale next year.
More information:
"AMERICA'S WORK TRUCK REINVENTED: ALL-NEW FORD SUPER DUTY IS TOUGHEST, SMARTEST, MOST CAPABLE SUPER DUTY EVER"
Ford, Sept. 24, 2015
Images:
A Platinum 2017 Ford Super Duty F-450 is shown. The next-generation version of the truck is aluminum and high-strength steel. (Provided by Ford)
Ford built the 2017 Super Duty frame out of 95 percent high-strength steel. The company called it up to 24 times stiffer than the existing Super Duty, "enabling the most towing and hauling capability ever delivered by Super Duty." (Provided by Ford)
Share This: