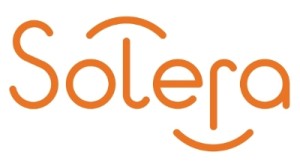 Though it won't pay all cash — a potential complication — IHS will this week outbid Vista Equity's $6.5 billion bid for Solera, Reuters reported Friday, citing unnamed sources.
IHS has three banks ready to help loan money for the cash and stock offer, the sources told Reuters, and it should come in time for Solera — the parent company of estimating services AudaExplore and Audatex — to avoid increased penalties for calling off the deal with Vista Equity.
It would certainly be great from a transparency perspective if the company were sold to IHS; it's publicly traded too. Its market cap was $8 billion in early September.
Vista Equity had agreed to buy the AudaExplore and Audatex parent company for $6.5 billion, a huge markup from Solera's late August estimate of a $3.255 billion market cap. The deal offers $55.85 a share for Solera.
Bloomberg Business, also citing unamed sources, has previously identified IHS as the mystery "Excluded Person" referenced in a Solera merger agreement filed Sept. 13 with the SEC.
Solera has until 11:59 p.m. on Oct. 11 to take the deal with the mystery bidder; after that, Vista Equity gets full dibs.
If Solera takes the offer from the "Excluded Person," it must pay Vista Equity $38.15 million. If it calls off the deal under other circumstances, it owes Vista Equity $114 million and/or at least up to $5 million in expenses. If Vista Equity wants out of the deal, it must pay $228.75 million.
Both IHS and Vista Equity wouldn't give a comment to Reuters, and Solera didn't return a request for one, the wire service reported.
Reuters reported that IHS, which it described as an "information services" provider, wanted less "exposure to the energy sector after several of its clients slashed spending amid plummeting oil prices." It saw "synergies" between itself and Solera, which offers many products related to the collision repair and auto insurance industries.
IHS, which is publicly traded on the New York Stock Exchange, performs a lot of analyses in both the insurance and automotive industries (check out the IHS Automotive blog here) and offers some software as well.
It certainly sounds as though Solera would be a good fit and the two would be able to find "synergies." In 2013, the company bought R. L. Polk & Co., including Polk and CARFAX, the services of which overlap somewhat with Solera's.
More information:
"IHS to make bid for Solera, rivaling Vista Equity: sources"
Reuters, Sept. 25, 2015
Featured image: The Solera logo. (Provided by Solera via PRNewsFoto)
Share This: