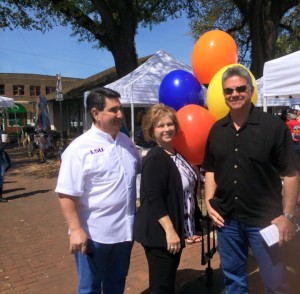 Update: Body shop owner defeated in La. commissioner's race; incumbent who raised thousands from insurers wins third term
By on
Insurance | Legal
Despite criticism of his campaign donations from the insurance industry and of the state's high premiums, incumbent Republican Insurance Commissioner Jim Donelon far outpolled his three challengers — including a body shop owner — Saturday to win a third term.
Donelon took more than 50 percent of the vote in the Saturday primary, which means no general election is necessary under Louisiana's open primary rules.
With 100 percent of precincts reporting, Donelon had 54 percent of the vote, and Democrat Charlotte McGehee came in second with 19 percent.
"Thank you to all the friends who helped me," McGehee tweeted Sunday. "We were close but not quite there yet. We'll get it done next time!"
Parker Auto Body owner Matt Parker, a Republican, had edged out Democrat Donald Hodge for third, drawing 14 percent of the vote to Hodge's 13 percent. Neither have released any comment about the race; continue to check Repairer Driven News for updates.
Louisiana insurance Commissioner candidate Matt Parker poses at the Hammond Blues and BBQ Festival. (Provided by Parker campaign)
Share This: