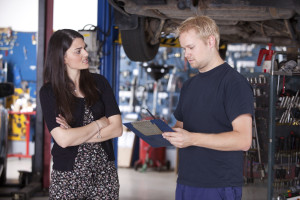 Give yourselves a hand: The repair experience received the highest customer satisfaction scores out of all the major variables surveyed in new J.D. Power auto claims research.
Collision repair satisfaction averaged 872 out of a possible 1,000, Mark Garrett, J.D. Power director of insurance industry analytics, said Monday. His company earlier that day released data evaluating insurer customer auto claims experiences from 2014 and 2015.
"That is the highest index factor score of the experience," Garrett said. "… The shop's doing a great job."
That 872 was up 8 points from 2014, and up more than 20 points from 2011's 851, J.D. Power found.
"That's quite an improvement," he said.
Dealerships, chain auto body shops and independent repairers all scored highly — though customers were most satisfied with indies.
Garrett said chains and dealerships were "neck and neck," scoring 869 and 865, respectively, but independent body shops rated 882.
Customers chose dealerships for repairs about 22 percent of the time, chains 28 percent of the time, and independents the other 50 percent, according to Garrett.
Repair speed satisfaction industrywide was up 13 points from 2014, likely a huge contributing factor to the shorter-term gain.
"That really drove a lot of the overall improvement," Garrett said.
---
Customer interaction and business growth at SEMA Repairer Driven Education
There's still time to sign up for SEMA events! Those wanting to learn more about customer interactions and business growth should check out "Marketing to, Selling and Servicing Today's Connected Consumer" with Frank Terlep, Summit eMarketing Sherpas and "Understanding Numbers and What They Tell You About Your Growth Opportunities" with John Niechwiadowicz of QLC. The presentations are part of the Society of Collision Repair Specialists' Repairer Driven Education series Nov. 3-6. Register here.
---
Customers ranked speed as the second most important factor to them — quality was still Job One. That customer feedback led J.D. Power to weight quality as 24 percent of the repair satisfaction score, and speed at 18 percent.
"They're the top two drivers," Garrett said.
Courtesy of staff came in third to customers — J.D. Power considers it worth 15 percent of the total score — but keeping customers posted about the status of their repair was a close fourth. J.D. Power weighted it 14 percent of the total score.
None of this should be too surprising — but it's important to know customers say they care more about quality than speed when faced with a tough call between the two.
Also a positive sign for the industry: About 79 percent of J.D. Power policyholders surveyed said collision repairers hit their deadlines — an improvement, according to Garrett.
"We're seeing that get a little bit better," he said.
Overall customer satisfaction
Though experiences with collision repairers are certainly important to the shop and insurer, that's only one of six factors used to calculate the overall J.D. Power customer claims satisfaction scores.
J.D. Power looked at appraisal, first notice of loss, rental experience, repair process, service interaction (with an insurer, not a repairer) and settlement.
The insurance industry averaged 857 out of 1,000 in overall customer satisfaction with how a claim was handled, the same as last year.
The most satisfied policyholders came from Auto-Owners and Amica, far above their peers at 893 and 885, respectively. Third- and fourth-place Southern California Insurance Group and Hartford only scored 871 and 870. Lowest was MAPFRE-Commerce at 804, far lower than second-to-last Esurance at 825.
Get to 549 or below, and only 10 percent of policyholders say they "definitely will" renew with the same insurer, according to J.D. Power.
Garrett said about 700 seems to be the tipping point where it's a "flip of a coin" whether customers say they want to renew or not.
But somewhere between that 700 and scores like 900, where 83 percent of customers say they "definitely will" renew, you reach places where customers aren't as sticky.
"They may shop a little bit more," Garrett said.
That seems to be problematic not only in retaining customers but also in signing up new customers if customer satisfaction scores are considered prior to the decision.
What insurers shouldn't do
J.D. Power in its news release Monday described total-loss declarations as the kind of thing which can help make or break customer satisfaction. That's a subset of the concept of settlement, which Garrett said J.D. Power weights as 40 percent of the total score based on customer responses.
"'Am I being treated fairly?'" insurance customers want to know, he said.
Questions which can cause policyholders to answer yes or no include: Was the settlement value satisfactory to the customer? Did they have to pay out-of-pocket for parts and labor besides the deductible?
The latter is particularly intriguing given the debate in the collision repair industry over non-new OEM parts and labor rates.
When customers have to pay up-front but are reimbursed — say, for a tow — satisfaction doesn't drop "as bad," according to Garrett.
But in the 8 percent of cases where customers had to pay out-of-pocket for parts or labor, customer satisfaction dropped 60 points, he said.
"There's a big hit," he said.
We'd hope that leads insurers to accept shop rates and part choices rather than alienate customers by forcing them to pay the difference. But it's also possible it just means more pressure on shops to use cheaper parts and lower labor rates.
The second most important factor to customers was the experience with first notice of loss, and J.D. Power weights that as 24 percent of the score. That really doesn't involve shops, of course (allegations of steering during that process notwithstanding), but it's still interesting.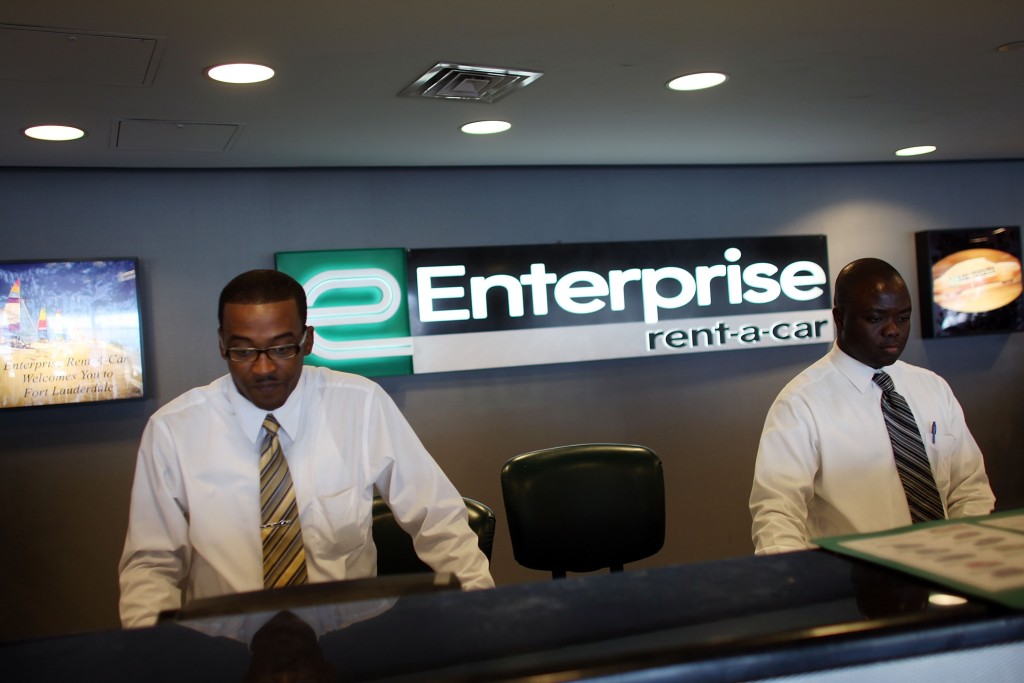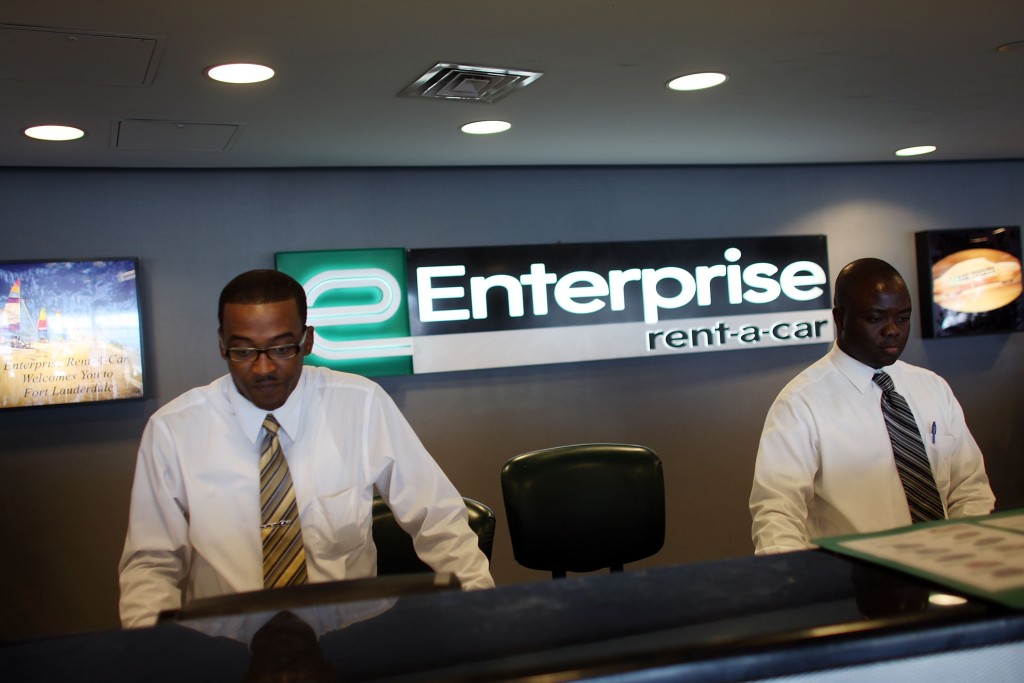 Rental cars
Like repair process, the variable of rental car experience wasn't as big a contributor to overall claims satisfaction, but there are still some practices which insurers might wish to avoid there too.
Not surprisingly, customers care about "dollars and cents more than anything," according to Garrett.
Worst in customers' eyes, of course, is not having a rental allowance at all.
But making policyholders pay out-of-pocket with a rental allowance below the market rate for even the most bare-bones vehicle doesn't go unnoticed.
"What can you rent for $20 dollars a day?" Garrett asked, discussing a hypothetical allowance. "… They're really dissatisfied about that."
Some insurance brands have started to improve their allowances, according to Garrett.
Related to this, customers also dislike when their policy won't cover the same class of vehicle as whatever was damaged, according to Garrett. If you had a minivan, a Toyota Camry probably won't cut it.
It's "hard to recover from that" from a rental satisfaction perspective, Garrett said.
More information:
"Understanding Channel Preference and User Experience Key Drivers of Success; Gen Y Satisfaction with Auto Insurance Claims Still Low, but Improving"
J.D. Power, Oct. 26, 2015
Images:
Give yourselves a hand: The repair experience received the highest customer satisfaction scores out of all the major variables surveyed in new J.D. Power auto claims research.  (Tyler Olson/iStock/Thinkstock)
Customer service representatives Oneal West, left, and Marmontel Michel wait on customers at Enterprise Rent-A-Car at the Fort Lauderdale/Hollywood International airport July 10, 2007, in Fort Lauderdale, Fla. (Joe Raedle/Getty Images News/Thinkstock file)
Share This: