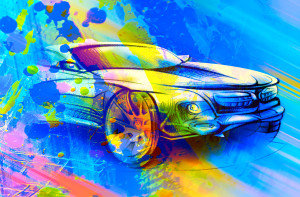 Collision repairers busy learning advanced electronics, new airbags locations, and lightweighted auto bodies can at least take comfort in that OEM paints won't be part of the projected burst of innovation in self-healing coatings, according to Lux Research.
Lux, which in a new study projected a huge expansion of "smart materials" able to change their properties depending on external factors, didn't anticipate as many automotive coating applications because of cost and aesthetic barriers, according to research associate Anthony Schiavo.
But should they become more widespread in the automotive space, refinishers should be able to apply any coatings which could be applied in the factory, according to Schiavo.
Smart materials can include nanocomposites, tinting lenses and coatings — such as the scratch-resistant paint spotlighted by Nissan — and heal themselves, sense their environment or "remember" a particular form. More than 300,000 patents for such technology have been granted, peaking in 2012 with 100,000 filings, according to Lux.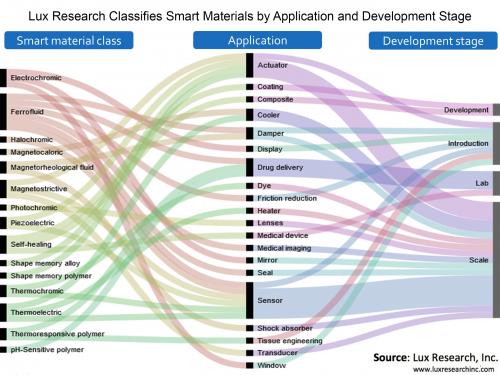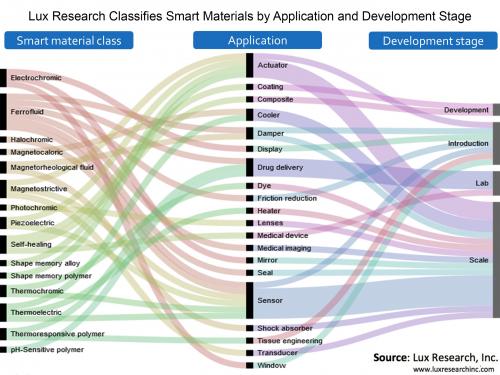 "Today, researchers are beginning to develop software tools for predicting what structures will result in what smart properties," "Get Smart: Smart Materials as a Design Paradigm" lead author Anthony Vicari said in a statement. "As a result, in the next five to ten years, these kinds of smart materials may become much faster and cheaper to develop."
'Two types'
Right now, "there's really only two types" of self-healing coating, according to Schiavo.
Already in automotive was what he described as the "lower-tech, cheaper" elastic clearcoat option, which fills in scratches after receiving heat. That's along the lines of Nissan's Scratch Shield.


"What's really interesting is the much more advanced stuff," Schiavo said. In that space, the most promising seems to be "microspheres" full of an unreactive, uncured resin.
Think of the candy Gushers, but with paint. When the coating is damaged, the spheres break and dispense their contents into the crack.
"The collision (coating damage) will sort of repair itself in that way," he said. "… You don't need that external stimulus."
But aesthetics pose a barrier (as does the cost). A microsphere coating "really destroys the look" of a vehicle's paint job, according to Schiavo. So while it's a cool technology, it's more likely to grow in popularity for corrosion protection on infrastructure and marine uses such as on oil rigs.
"There's a strong draw there," Schiavo said.
There might be some value for corrosion protection on an auto body-in-white — particularly with mixed-materials bodies containing aluminum and steel — but the microsphere coatings aren't likely to be a serious exterior automotive paint contender, according to Schiavo.
"Philosophically, it's not very well-aligned," Schiavo said.
As for the type of self-healing coatings which have been used for automotive, Schiavo saw them as "more on the side of gimmicky" than offering any real value.
However, some "fairly impressive" self-healing coatings are being used on the back of LG smartphones, repairing themselves handily and quickly, he said. For now, those smartphone coatings were likely too expensive and not yet compatible for automotive, but they could jump industries someday, according to Schiavo. (Actually, Nissan's have jumped the other way — it once applied its "Scratch Shield paint to an iPhone case.)
Should this happen and OEMs work out how to coat cars with the material, there was "no overwhelming reason" why refinishers couldn't do it too, Schiavo said.
"You should be fine," he said.
More information:
Images:
Collision repairers busy learning advanced electronics, new airbags locations, and lightweighted auto bodies can at least take comfort in that OEM paints won't be part of the projected burst of innovation in self-healing coatings, according to Lux Research. (Alvina_Denisenko/iStock/Thinkstock)
Lux, which in a new study projected a huge expansion of "smart materials" able to change their properties depending on external factors, didn't anticipate as many automotive coating applications because of cost and aesthetic barriers, according to research associate Anthony Schiavo. (Provided by Lux)
Before and after photos of Nissan's "Scratch Guard" paint, later known as "Scratch Shield." (Provided by Nissan)
Share This: