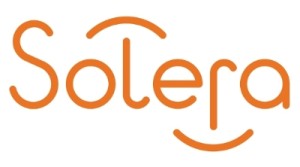 Though its sale to Vista Equity Partners seems imminent, Solera's not coasting while waiting for the new owners.
The company kicked off SEMA Show week by announcing Monday it integrated its Distribution Service Technologies and APU with a new service known as InPart, bringing another step of parts procurement into collision and mechanical shop workflows using Solera products.
"InPart is the actual 'electronic' procurement of the part after the APU search process," APU supplier relations manager Dan Fernandez explained in an email. "So think of InPart as replacing the phone to call to order the part.  The shop will be able to  place the order electronically with InPart, when utilizing an APU part search."
Solera on Monday wrote in a news release that insurers, collision repairers and suppliers would all realize benefits like automation and fewer manual tasks from InPart.
Users already receive quotes for more than 103.5 million parts — $20.5 billion worth — every year with APU PartsNetwork.
"InPart makes it easy for us to buy the parts on an estimate," Marshall Mizuno, estimator for Inver Grove Heights, Minn.-based Heppner's Auto Body, said in a statement. "From within the software's workflow we are able to locate the right parts and purchase them electronically, saving us time."
The news release specifies InPart can be used for OEM, recycled and aftermarket parts — and allow mechanical repairers to order such parts as well. Solera said 53,000 mechanical businesses could see InPart tied to the pricing, availability and repair information services DST eCommerce Gateway and Identifix DirectHit.
"Our vision is to become the premier procurement solution for all part types, including OEM, aftermarket, and recycled parts, for global collision and mechanical repair workshops," Solera Service, Maintenance Repair & Parts President Tanvir Arfi said in a statement. "InPartTM leverages the capabilities of Solera companies across market segments, extending the value of our solutions for all of our customers – whether an insurer, repairer, or part supplier."
Last month, Solera competitor CCC announced live parts pricing already available for tablet users would come to the desktop version of CCC ONE. Most collision repairers use the desktop edition.
More information:
"Solera Announces Integration of its Parts Procurement Solutions to Form InPart"
Solera, Nov. 2, 2015
Featured image: Solera's logo is shown. (Provided by Solera)
Share This: