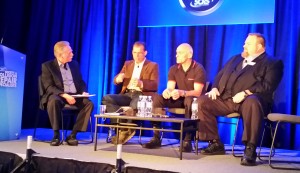 When OEMs demand repairers buy particular joining tool brands rather than allow any equipment meeting general specifications, it's not because they've got it in for your wallet.
Automaker researchers tasked with developing collision repair methodology "have to have something that works" before a vehicle goes to market, 3M automotive OEM business development manager Jason Scharton said.
Once they find the repair solution, manufacturers want to move on from that rigorous — and likely expensive — testing process to other projects, according to Scharton. If you reach the finish line, why run the race again?
And tool manufacturers submitting other brands for approval must also undergo years of similar extensive testing, joining experts said Thursday at an SCRS SEMA panel.
After all, the structural integrity of the cars, the safety of their occupants, and the reputation and liability of their manufacturers are on the line.
For riveting – likely to grow as a major mixed-materials joining method – Wielander+Schill chief engineer and director Klaus Reitzig said OEMs are finicky because every particular rivet has a precise combination of force, speed and pressure.
"If you don't have it … the whole riveting process will fail," Reitzig said at the Society of Collision Repair Specialists' OEM Collision Technology Summit.
The demand for such precision results in lengthy OEM reviews once Wielander and other toolmakers submit an item for approval. It took more than two years for Wielander to gain Mercedes approval for one rivet gun, Reitzig said.
Advanced Collision Repair Solutions President Oliver Woelfel, whose subsidiary GYS USA provides welding equipment, recalled one OEM which required a 62-panel welding test using a variety of substrates.
"It was really, really a long process," Woelfel said. Approval took about two years and required the knowledge of an international team.
OEM internal processes can extend the time from submittal to acceptance years on top of that; for Ford, a repair specification update can take as long as eight years to complete, according to Woelfel.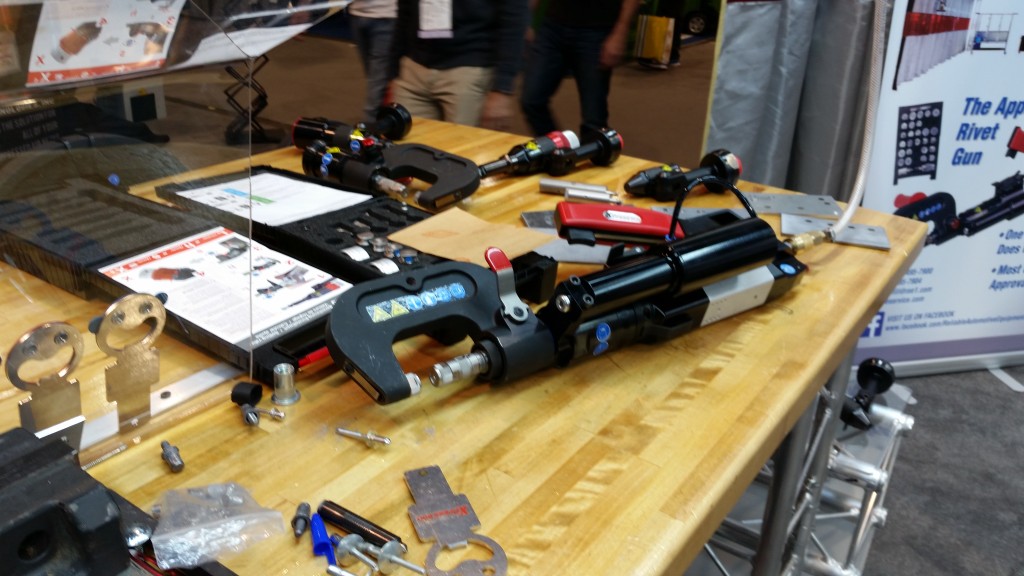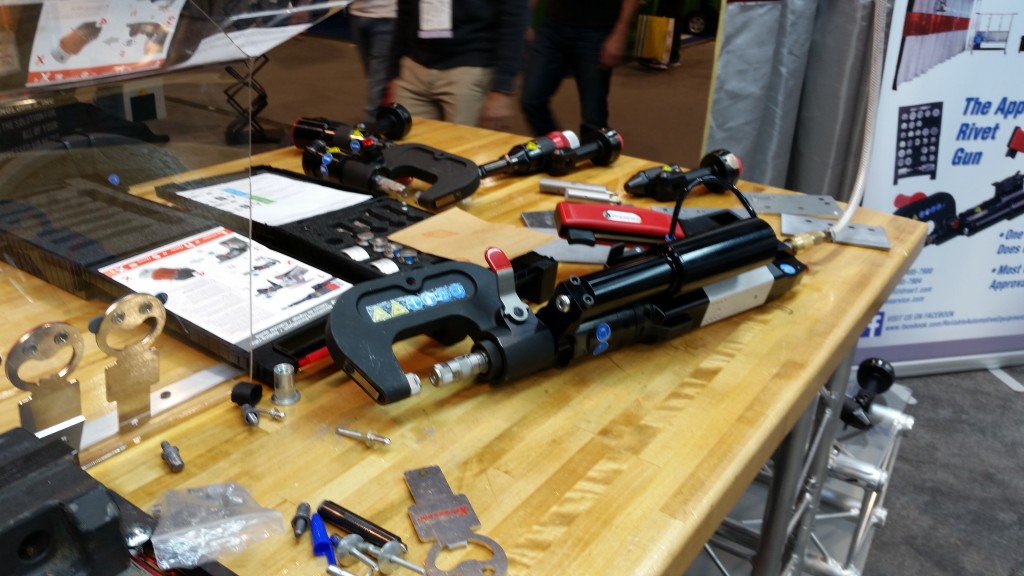 Reitzig said one solution to a growing toolkit of single-OEM gear might be modular equipment such as his company's XPress 800 – the "Cadillac of all the rivet guns," as equipment guru Toby Chess put it to the Collision Industry Conference.
Myraid attachments for the pneumatic-hydraulic universal rivet gun have allowed the tool to gain approvals from different OEMs and enter the review process for others.
In the past, a single tool was used for a single application, according to Reitzig.
"We went a total different way," he said. "… I think we did a good job."
The other hope lies in enough evidence or OEM will to validate brand-neutral specifications over specific manufacturers.
Paint companies are allowed to meet general specifications for every automaker, and "I'd like to see much the same thing" for adhesives, Scharton said.
Specification-based requirements should be the way to go "as the world grows up," he said. Some mainstream OEMs with certification programs have indeed sympathized with repairers and allowed equipment meeting certain criteria rather than a sole brand. Even the Cadillac CT6 has been inclusive with some — but not all — of its tools.
European repairers are frustrated as well with the situation, and both Wielander and GYS are trying to encourage greater standardization among OEMs, according to Woelfel.
"It'll take some time, I think," said moderator Steve Marks, I-CAR industry technical support manager.
But until that point, repairers must "pull out the wallet," Woelful said.
Images:
From left, moderator Steve Marks, I-CAR industry technical support manager; Advanced Collision Repair Solutions President Oliver Woelfel; Wielander+Schill chief engineer and director Klaus Reitzig; and Jason Scharton, 3M automotive OEM business development manager, participate in the SCRS OEM Technology Summit.  (John Huetter/Repairer Driven News) 
The Wielander+Schill XPress 800 pneumatic-hydraulic universal rivet gun and some of its attachments are shown at the Reliable Automotive Equipment display at SEMA 2015. (John Huetter/Repairer Driven News)
Share This: