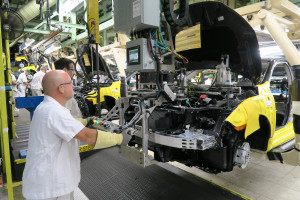 CORRECTION: An earlier version of this article mistakenly described both front and rear 2016 Honda bumper beams as aluminum. The rear bumper beam is ultra-high-strength steel and cannot be repaired either. The article has since been corrected. Learn more from Honda about the rear beam below.
The 2016 Honda Civic might be a major steel wake-up call for repairers, based on auto body repair information released last week by the OEM.
The Civic was the No. 9 vehicle in America in 2014, according to GoodCarBadCar. It appears to have been the first of the most popular cars to call for a great deal of advanced steels in a new generation.
We have to wonder if this will be a type of "aluminum F-150 moment" for steel cars as repairers and the public realizes new materials call for new repairs.
(Admittedly, high-strength steel was already spotlighted with a high-volume vehicle in the 2014 Chevrolet Silverado, but your kid probably isn't buying a truck before he or she goes off to college. Also, we hate to waste a good metaphor.)
While the Nissan No. 7 Altima and No. 8 Honda CR-V crossover recently saw repair-changing refreshes, the Civic appears to be the first car of the top 10 vehicles to go advanced materials in a big way. The No. 6 Corolla was all-new for the 2014 model year and the No. 4 2015 Camry saw a refresh well, but Toyota's first responder guide indicates they might not be as hardcore advanced-materials as the all-new Civic either.
The Civic went ultra-high-strength steel in a big way, based on the details from Honda. Which means you'd better repair it correctly.
More than a quarter of the car is ultra-high-strength steel, and it's 980 megapascals or higher.
The 1,500 MPa steel also includes Honda's now-signature ultra-high-strength steel door-ring — or most of it, anyway. The area connecting the A-pillar to the sills is "only" 980 MPa, unlike models like the 2016 Honda Pilot or 2014 Acura MDX, which have a "closed loop."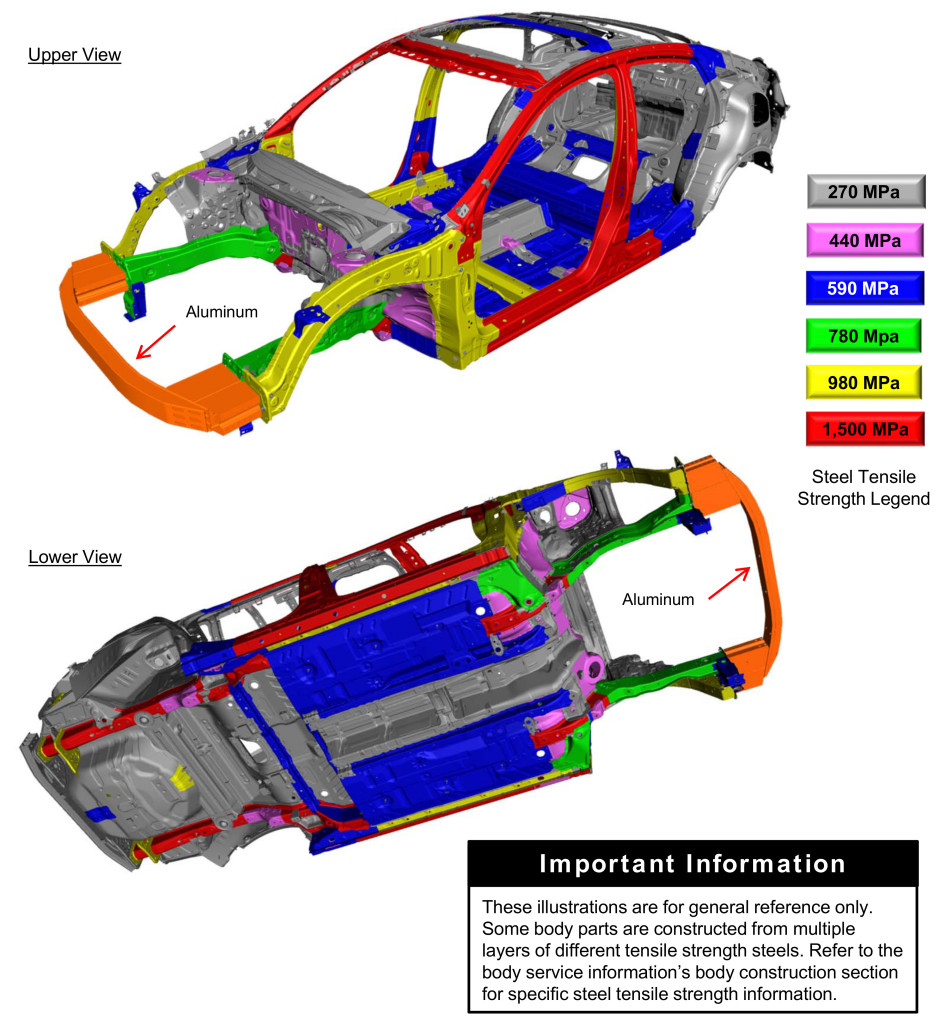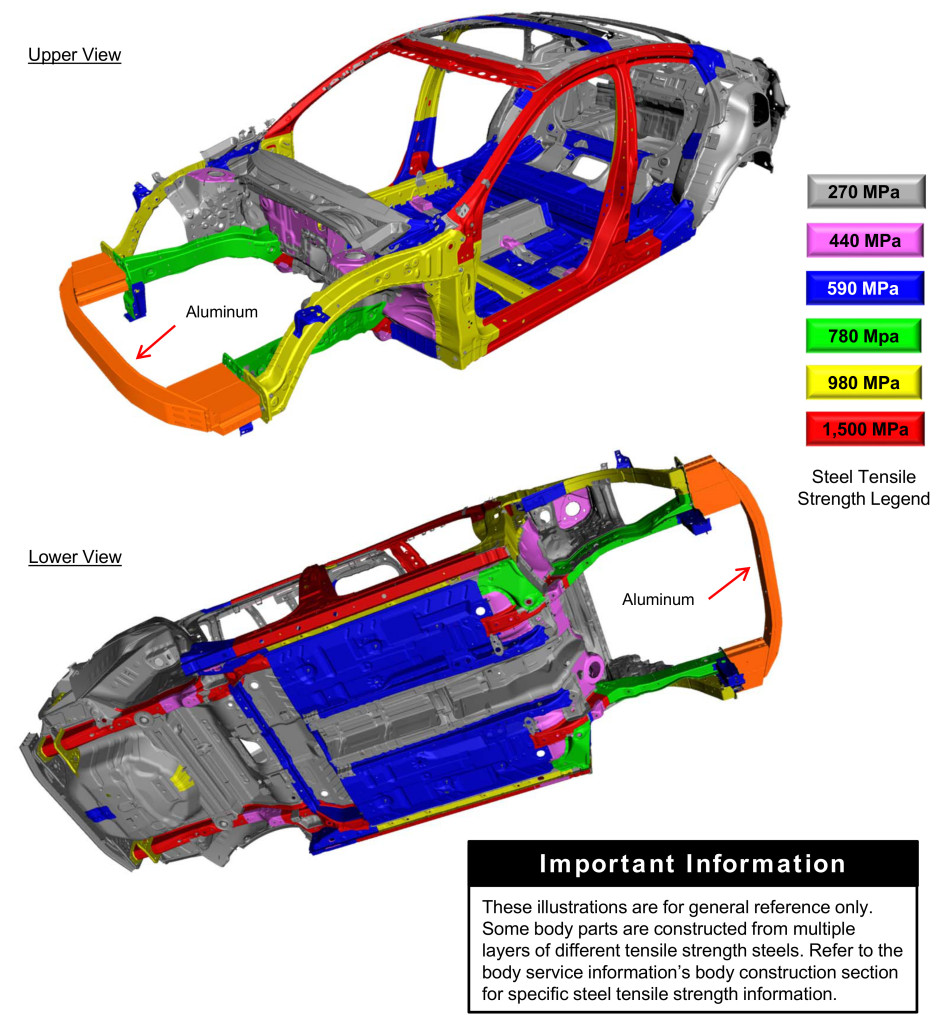 No sectioning is allowed on any of the 980-1,500 MPa portions.
Also, there's zero MAG plug or butt welding on any 1,500 MPa steel, and no MAG butt welding on the 980 MPa stuff.
In general, repairers shouldn't apply heat to any body part being straightened — higher-strength steels become weaker if heat is applied. Shops also should never straighten damaged 1,500 MPa steel, Honda writes.
SEMA attendees received what was hopefully an eye-opening look at what could happen if you don't pay attention to Honda's repair requirements. The OEM showed two MDXs which had been run through crash tests — one with incorrect repairs, one from the factory floor. The differences are striking.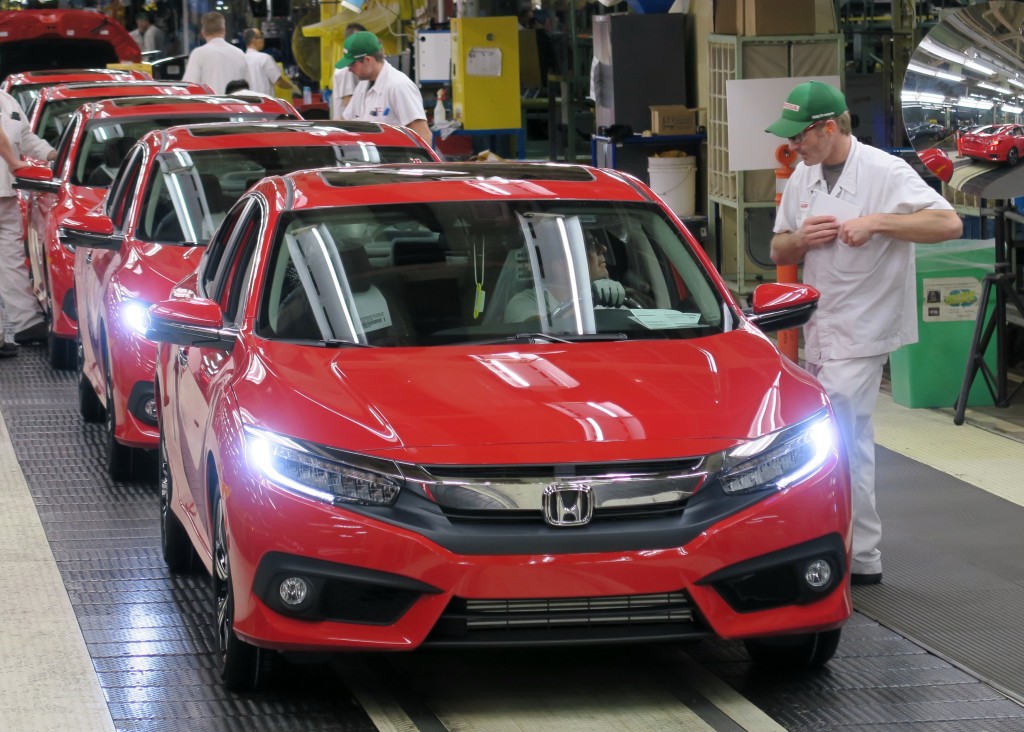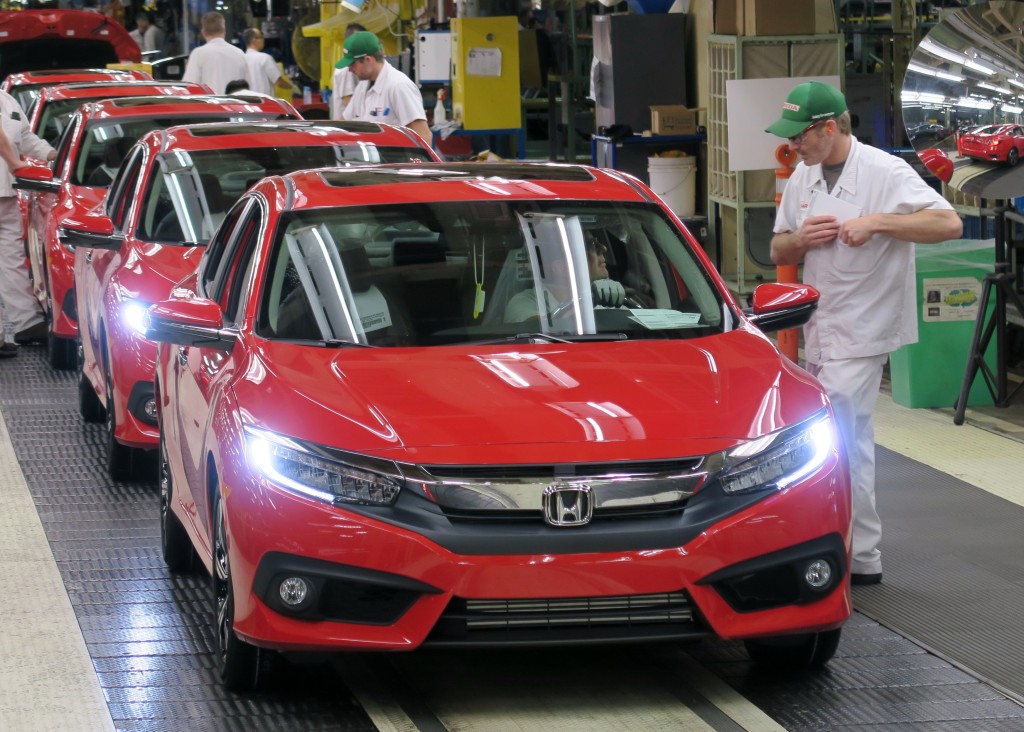 Other collision repair highlights:
Other highlights, some of which might have existed on prior models:
Rear frames and measuring: Honda writes that four-door Civics have 1,500 MPa rear frames with "soft zones" for crush control.
You must therefore be really careful to follow some new procedures.
"If rear frame damage is suspected, measure the entire vehicle using a three-dimensional measuring system," Honda writes.
It also notes that the "traditional replacement" of the rear part of the frame can't be done here, as shops can't section the 1,500 MPa steel.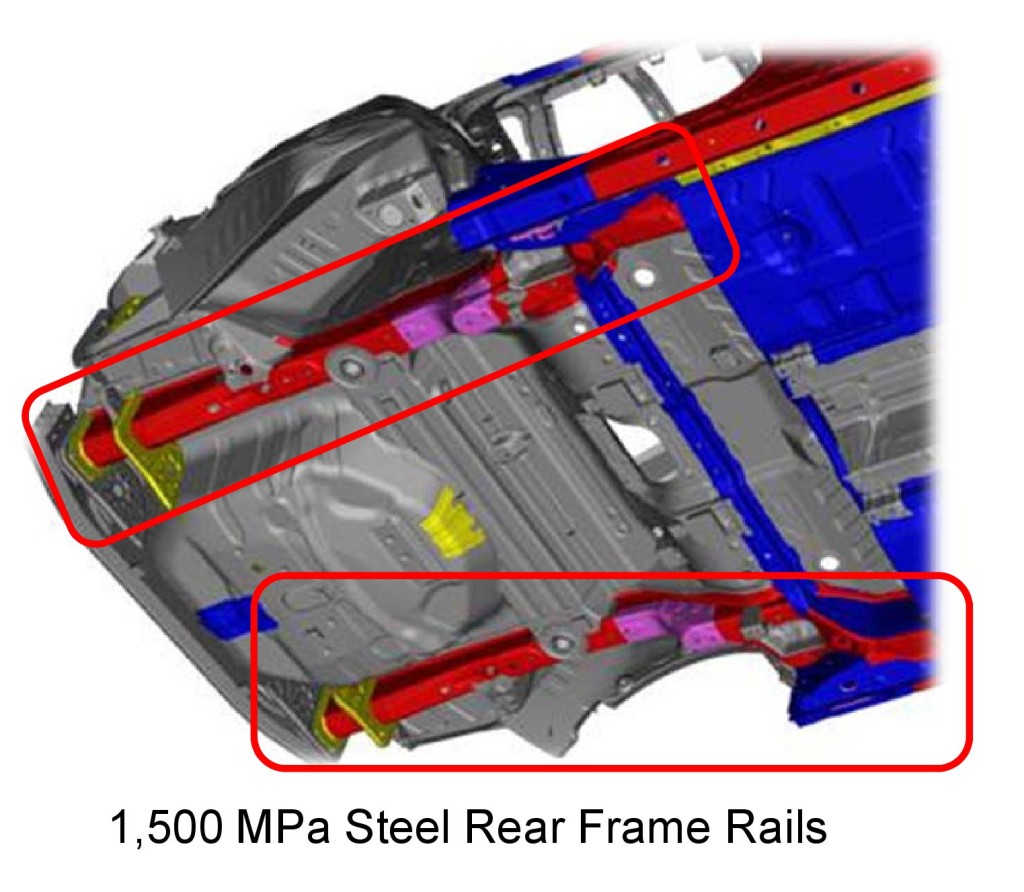 Bumper beams: The Civic's front bumper beam is 6000-series aluminum.
"Do not repair damaged bumper beams," Honda writes, noting that some fasteners also can only be used once.
The rear bumper beam is ultra-high-strength steel. Honda doesn't indicate it as such in the body repair diagrams because there's no chance of repairability. You must replace it too.
"We don't discuss or identify the MPa tensile of steel bumper beams because they are NOT ever considered repairable," Honda collision parts and service instructional designer Chris Tobie wrote in an email Wednesday. "This no repair policy applies regardless of bumper beam construction."
'Resin composite': The lower bulkhead assembly is "resin composite material," which might be a reference to carbon fiber.
Capless fuel tank: You can't stick a portable fuel container into the Civic's "capless fueling system." It'll damage it. You must use a Honda Civic-provided funnel.
Side airbags: The car has SmartVent side airbags, which may malfunction if the front seat cover or a non-OEM factory seat cover is used.
Crash-prevention: The Honda Civic offers crash prevention options, such as auto-braking.
The technology includes various components (for example, cameras or radar) which you might not be able to "aim" yourself. Honda also cautions against using non-OEM windshields, as they might affect collision detection and lane-keeping technology.
There's much more in Honda's Civic Body Repair News which could be a first for the car or a good refresher of how to do a safe and proper repair on it and other Hondas, so take a look. And don't forget to check out Honda's Collision Repair website for other models' "at-a-glance" Body Repair News publications.
More information:
2016 Honda Civic Body Repair News
Honda, November 2015
"2016 Honda Civic Sedan Press Kit – Body"
Honda, Oct. 19, 2015
Images:
A front-end module is installed at Honda of Canada on a 2016 Civic Sedan. The aluminum front bumper beam can be seen here as well. (Provided by Honda)
The 2016 Honda Civic body-in-white is shown. (Provided by Honda)
Honda writes that four-door 2016 Civics have 1,500 MPa rear frames with "soft zones" for crush control. (Provided by Honda)
Honda of Canada staff inspect the 2016 Civic Sedan. (Provided by Honda)
Share This: