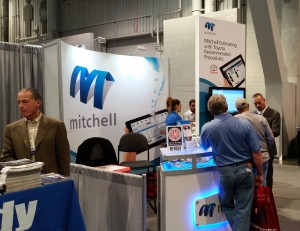 Correction: An earlier version of this article made an incorrect analysis based on our understanding of the fourth-quarter Mitchell Industry Trends Report and its comparability to past data within it and other reports.
Mitchell's new parts-type calculations by unit and by proportion of the total parts bill make comparisons of those variables beyond the data in that issue inappropriate. We regret the error.
We've replaced our older article with an new version of the article which presents a more valid analysis — in this case, Mitchell's own interesting conclusion of more repaired OEM parts in the third quarter of 2015.
The number of OEM parts used in the third quarter of 2015 fell, but the lack of a corresponding uptick in non-OEM parts means body shops were repairing rather than replacing damaged OEM components, a Mitchell analyst said Tuesday.
Repair orders averaged about 7.33 OEM parts each, 0.61 from the third quarter of 2014, Mitchell found.
That's "a pretty significant downward trend," Mitchell industry relations Vice President Greg Horn said on a Tuesday webinar.
But everything else held flat or ticked up slightly (aftermarket) from the third quarter of 2014, according to Mitchell. That indicates more OEM parts were fixed rather than replaced in the quarter.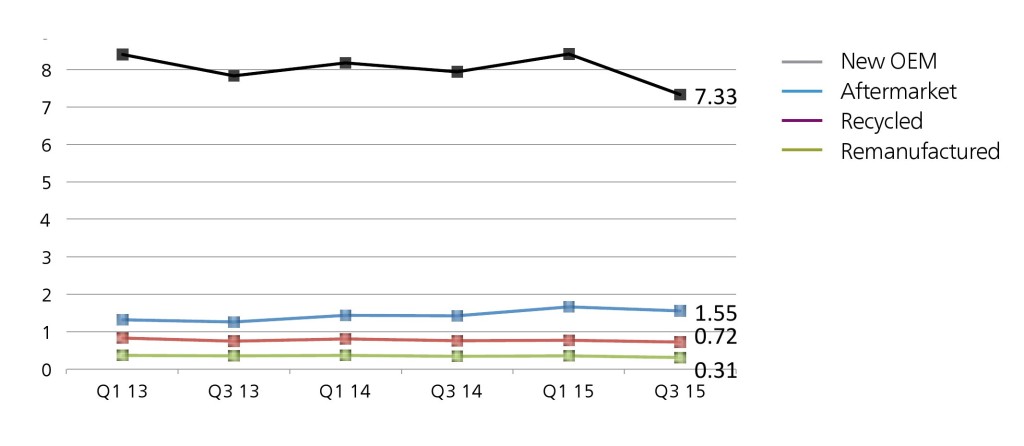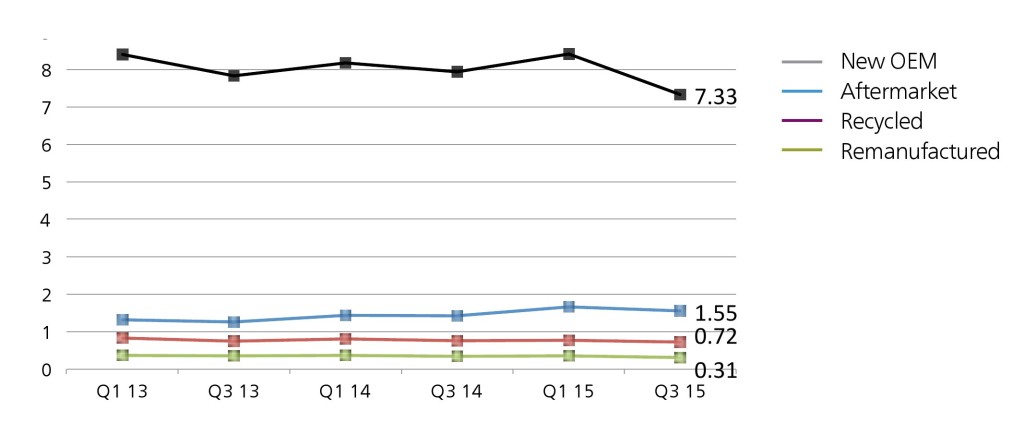 The proportion of the total parts bill that went to OEM components — which shouldn't be confused with the actual number of parts discussed above — fell in the third quarter as well.
New parts made up 65.59 percent of the parts cost in the third quarter, down from 67.14 percent and 66.67 percent in the third quarters of 2014 and 2013, respectively.
"This is an interesting one," Horn said.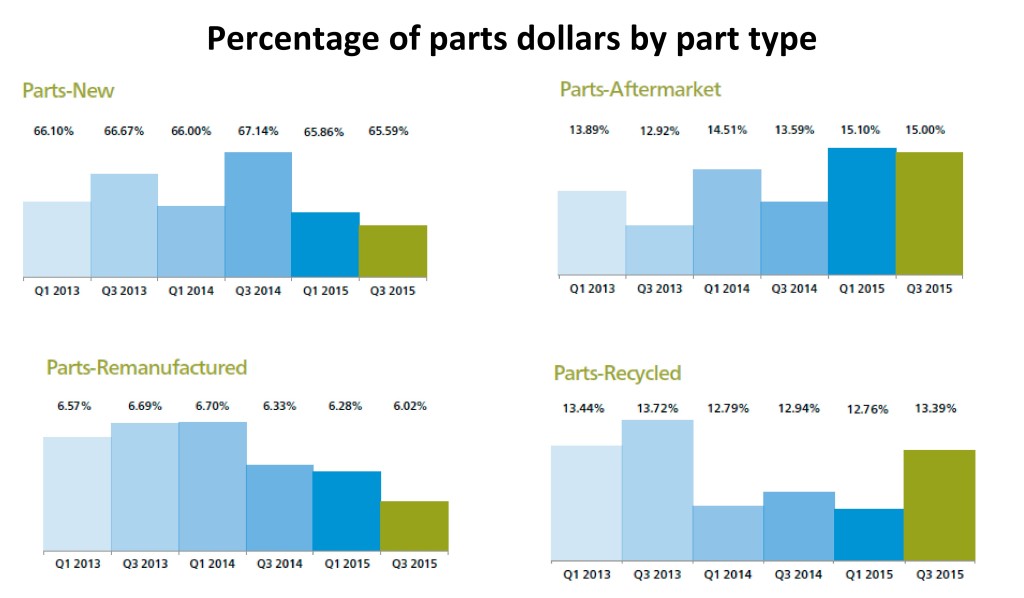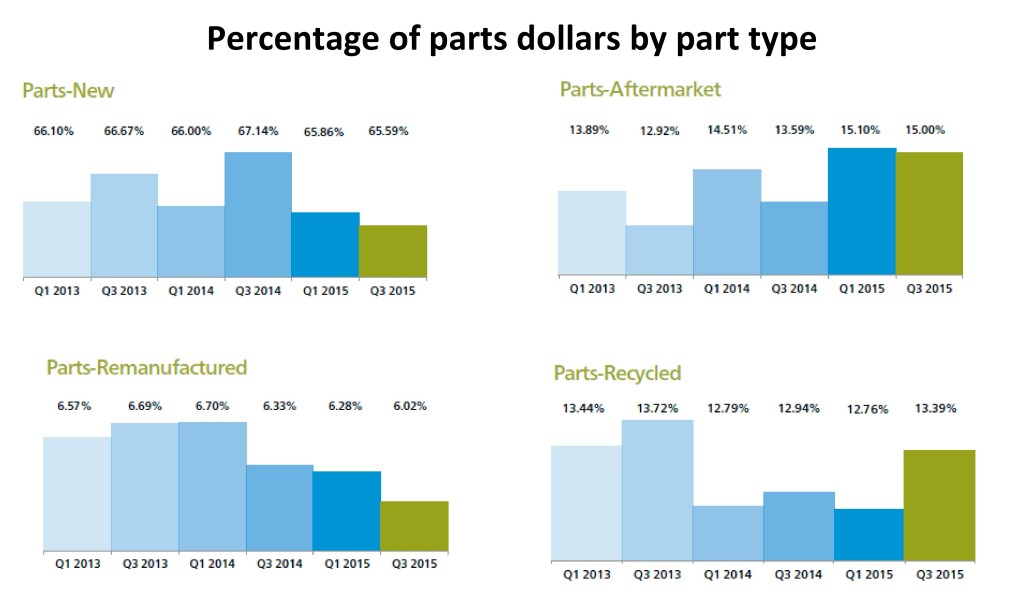 There was a "a bit of a rise in aftermarket," Horn said, the next largest proportion of the parts bill at 15 percent. That statistic was only 13.59 percent in the third quarter of 2014, according to Mitchell. Horn called the increase "interesting."
Remanufactured parts dropped 0.31 points from 2014 to just 6.02 percent of the bill, while recycled parts rose 0.45 points to 13.39 percent of the parts bill.
Still, the number of parts by unit appears to be the telling statistic for the quarter, pointing indeed to more repairs. Though more advanced materials in newer cars will likely require more panel replacements in the coming months and years, the average car repaired overall in the third quarter was 7.40 years old, according to Mitchell — younger but still ahead of many of the lightweighting developments.
More information:
Mitchell fourth-quarter Industry Trends Report
Mitchell, Nov. 10, 2015
Images:
Mitchell's 2015 booth at SEMA. (John Huetter/Repairer Driven News)
The number of OEM parts used in the third quarter of 2015 fell, but the lack of a corresponding uptick in non-OEM parts means body shops were repairing rather than replacing damaged OEM components, a Mitchell analyst said Nov. 17, 2015. (Provided by Mitchell)
The proportion of the total parts bill that went to OEM components — which shouldn't be confused with the actual number of parts discussed above — fell in the third quarter of 2015, according to Mitchell. (Provided by Mitchell)
Share This: