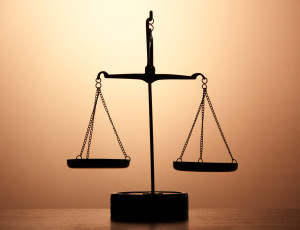 Despite a major setback the day before Thanksgiving, both collision repairer clients and their attorneys are committed to pursuing a federal RICO case against seven national car insurers, the lead counsel said Monday.
"They're still up for the fight," Bailey & Glasser attorney Steven Bloch said of his clients, Pennsylvania-based Crawford's Auto Center and North Carolina-based K&M Collision.
And their attorneys were "up for the fight and the cause" as well, he said.
Middle District of Florida Judge Gregory Presnell dismissed Crawford's Auto Center Inc. and K&M Collision LLC et al v. State Farm Mutual Automobile Insurance et al without prejudice Wednesday. He gave the shops until Dec. 15 to amend their lawsuit and try again; however, the plaintiffs — with the defendants' agreement — on Monday sought an extension to Jan. 8.
"We're going to amend the complaint and move forward with the case," Bloch said.
---
More MDL coverage
---
Who is the customer?
It will be important to educate the court on who in the policyholder-insurer-collision repairer relationship is the actual customer, Bloch said.
Presnell's ruling seemed to consider the insurer the consumer, not the policyholder who selected the collision repair facility to repair their personal vehicle.
The insurer's "obligation is set" under the terms of the policy, and "they're not permitted to engage in a misrepresentation" of concepts such as prevailing rates, Bloch said.
The Crawford dismissal is quite pithy, and one gets the impression that Presnell's patience is wearing thin with auto body v. insurer cases.
Prior to the Crawford decision Wednesday, Presnell has dismissed numerous similar (they allege antitrust violations, rather than RICO improprieties) lawsuits being handled by Eaves Law Firm for being too vague and as "shotgun" actions.
Asked if the judge was perhaps viewing the Crawford lawsuit through the lens of the other cases he's heard and dismissed, Bloch agreed.
"I think the answer is yes," he said.
However, he said, "We'll address the hand that we've been dealt."
And though it's possible the case was being painted with the brush applied to the Eaves cases, "I believe that we're going to be able to educate the court further."
No dropping defendants
Right now, the case names more than 70 insurers, all tied to national chains Allstate, Farmers, GEICO, Liberty Mutual, Nationwide, Progressive and State Farm. Separate RICO allegations have been made against all seven chains.
Asked about the possibility of dropping defendants to make for a cleaner, direct argument (As Leif's v. State Farm et al has been doing, though with parent companies), Bloch said no.
"Each of the defendants is engaged in a RICO conspiracy," he said.
"The conduct that they're engaged in is companywide," he said, and one couldn't "ignore the reality" that the policies weren't set by the larger parent company.
"That may separate our case," he said.
Featured image: Despite a major setback the day before Thanksgiving, both collision repairer clients and their attorneys are committed to pursuing a federal RICO case against seven national car insurers, the lead counsel said Nov. 30, 2015. (belchonock/iStock/Thinkstock)
Share This: