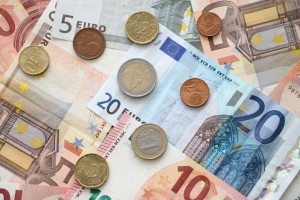 Adding 10 new countries to the aftermarket and recycled parts retailer's network, LKQ announced Tuesday it would buy an Italian distributor for $1.13 billion.
Rhiag-Inter Auto Parts Italia S.p.A is a "leading" aftermarket player in Europe with 247 distribution centers and 10 warehouses in Bulgaria, the Czech Republic, Hungary, Italy, Poland, Romania, Spain, Slovakia, Switzerland and Ukraine, LKQ wrote in a news release. It does business with more than 100,000 clients and made about $966.8 million in the year ending Sept. 30.
LKQ's European footprint had been limited to Belgium, France, the Netherlands, Scandinavian countries and the United Kingdom. It also does business in North America, Taiwan and Australia.
"I have long admired Rhiag's impressive track record of growth and strong distribution network. We have numerous common suppliers, and I have worked closely with many of them for more than 30 years," LKQ Euro parts Chairman Sukhpal Singh Ahluwalia, also an LKQ board member, said in a statement. "I am confident that together with Rhiag we will make our supplier relationships even stronger. LKQ and Rhiag share a commitment to serve our customers and a desire to expand into new markets. I look forward to welcoming the Rhiag team to the LKQ Europe family in a few months."
"Rhiag expands our addressable market with the addition of 10 new countries to our European footprint," LKQ President and CEO Robert Wagman said in a statement. "Rhiag has a strong market position in Italy and the Czech Republic and experienced management teams in their respective markets. Clearly this acquisition will accelerate our strategy of creating a Pan-European aftermarket mechanical parts distribution business in this highly-fragmented ($206.3 billion) wholesale DIFM market."
LKQ expects to close the deal with Rhiag parent company Apax Partners between April-June 2016, pending regulatory approval. It will pay the $1.13 billion price tag with a combination of cash, about $582 million of its $1.31 billion line of credit (as of Sept. 30) and by getting a discount based on its taking on about $521.34 million of Rhiag's debt.
"I believe that, combined with LKQ, Rhiag Group will be in an even stronger position to deliver its superior service level to customers across Europe," Rhiag CEO Luca Zacchetti said in a statement. "I am committed to pursuing our existing strategic goal of profitable market share growth."
Bank of America Merrill Lynch advised LKQ, and JPMorgan and UBS advised Apax and Rhiag.
"Rhiag is an example of a high quality, market-leading distributor," Apax partner Frank Ehmer said in a statement. "I would like to thank Luca Zacchetti and the management team for delivering outstanding results across the business during our stewardship of the firm. The team achieved success on a number of organic growth initiatives as well as successfully executed on an M&A strategy.  We believe the company is well-positioned to achieve success under LKQ ownership."
More information:
"LKQ Corporation Announces Agreement to Acquire Rhiag-Inter Auto Parts Italia S.p.A."
LKQ, Dec. 22, 2015
Featured image: Adding 10 new countries to the aftermarket and recycled parts retailer's network, LKQ announced Tuesday it would buy an Italian distributor for $1.13 billion. (Ellica_S/iStock/Thinkstock)
Share This: