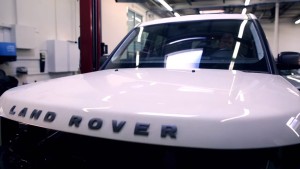 A Catawba County judge recently ruled that a Charlotte, N.C., Chevrolet dealership must pay more than $438,000 in triple damages, attorneys fees and costs following an inadequate Land Rover repair.
The Dec. 28, 2015, decision by Superior Court Judge Daniel Kuehnert followed a $200,000 November jury verdict against Rick Hendrick City Chevrolet.
The jury found that the dealership negligently damaged plaintiff Benjamin Ridley by returning an ill-repaired Land Rover LR3. However, it didn't feel City Chevrolet intentionally concealed the damage or mislead Ridley by not telling him the LR3 likely would be a total loss.
According to Kuehnert's ruling, the jury answered "yes," to whether City Chevrolet did "Represent to the plaintiff that the automobile was repaired, when defendant knew or should have known that the automobile was not completely or properly repaired."
Kuehnert agreed the jury's decision, and ordered treble damages of the remitted $110,270.66 in costs:
$41,880 for loss of use damages.
$41,880 in storage fees.
$23,950 for the LR3.
$2,560.66 Ridley paid to Hickory, N.C.-based K&M Collision to inspect the vehicle.
He then added $100,725 for Ridley's attorney's fees ($300/hour for 198.5 hours, plus expenses) and $6,726.88 in costs.
The repair
Ridley received his LR3 twice from City Chevrolet. The first time they attempted the repair, the SUV was returned with the same tire damage visible after the accident, despite a charge for new tires, according to Michael Bradshaw, operations manager for K&M Collision.
The SUV went back to City Chevrolet, who kept it for a while — the LR3 was at the dealership for three or four months — before returning it again, according to Bradshaw.
The LR3 pulled "really hard," and Ridley took it to K&M for a post-repair inspection, Bradshaw said. He said K&M found fractured frame welds, among other issues, and concluded that the SUV should have been a total loss, for it needed a new frame.
City Chevrolet wouldn't pay K&M's bill, and Ridley ultimately took them to court, Bradshaw said.
Bradshaw, who attended the trial as an expert witness and audience member, recalled a City Chevrolet technician who testified he never accessed OEM repair procedures for the job, nor would he know where to find them.
City Chevrolet also spent "a good bit of the trial" depicting K&M as "troublemakers," rather than putting up their own defense, Bradshaw said.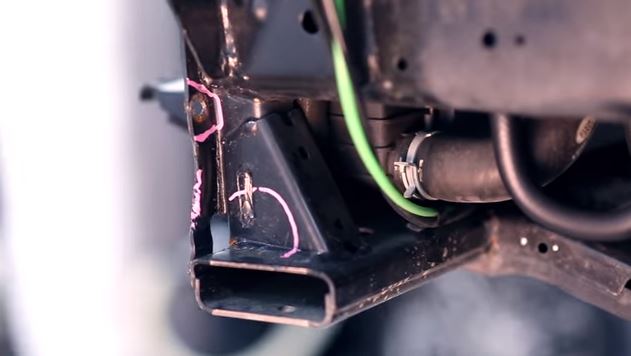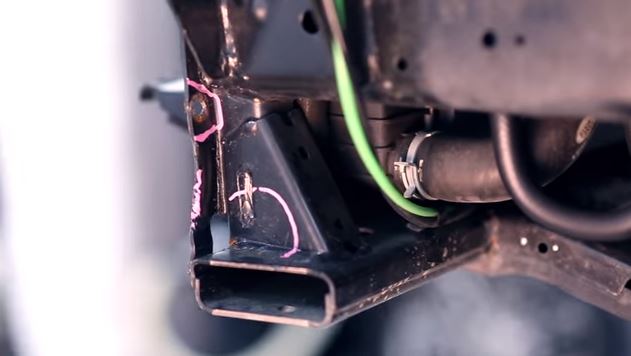 Other parties
The case also named Nationwide as a defendant, though the court ultimately spun it off into a separate case. The insurer had handled Ridley's claim and at the time was a direct repair partner with City Chevrolet. (City Chevrolet doesn't appear to be in its network today.)
Hendrick Luxury Collision was also named as a defendant, but saw the case against it dismissed. The luxury body shop had transferred the LR3 to City Chevrolet, its neighbor and sister company.
Ridley, who'd chosen Hendrick Luxury to do the repairs, didn't know about the switch, according to Bradshaw.
"He has no clue," Bradshaw said.
The jury found that Hendrick Luxury and City Chevrolet had not conspired together, though it did decide that City Chevrolet had conducted an unauthorized repair.
The rationale for the switch was unclear. A representative for Hendrick Luxury and City Chevrolet's parent company declined Tuesday to comment on it or the judgement against City Chevrolet.
"We don't have anything further to add to the story at this time," David Harris, automotive communications for Hendrick Automotive Group, wrote in an email.
The morals
Though the case took place in Catawba County, N.C., it carries valuable lesson for repairers across the country.
Inadequate work can haunt you. It's not always the ultimate worst-case scenario, such as a Vermont mechanic/auto inspector's oversight allegedly leading to an occupant death and a criminal investigation.
But the penalty even for a mistake caught in time can be serious. In this case, City Chevrolet took a reputational hit and a $438,000 financial one.
The case also points out a few other "things not to do" from a repair and customer service standpoint:
Don't start working on a vehicle without a customer's authorization.
Pay close attention to a consumer's choice of where they want a vehicle repaired, and respect it. The case against Hendrick Luxury was dismissed and the jury found no conspiracy, but that doesn't mean the luxury body shop enjoyed the process of going to court. (Plus, as court fiction constantly reminds us — you never know how a jury's going to act no matter how solid your case is. Why risk it?)
Follow OEM repair guidelines. If you don't know where to access them — learn!
And don't let it happen again. Lose a few court cases for the same reasons, and the penalties and scrutiny could be more severe.
Images:
A Catawba County judge recently ruled that a Charlotte, N.C., Chevrolet dealership must pay more than $438,000 in triple damages, attorneys fees and costs following an inadequate Land Rover LR3 repair. The SUV is shown here in this screenshot from K&M Collision video. (Screenshot from K&M Collision channel on YouTube, www.youtube.com)
Frame damage on a customer's Land Rover LR3 is shown on this K&M Collision video screenshot. (Screenshot of K&M Collision YouTube channel on www.youtube.com)
Share This: