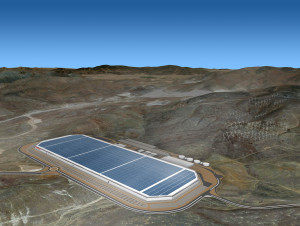 Panasonic President Kazuhiro Tsuga committed $1.6 billion to the Nevada Tesla "gigafactory," the first time it formally announced the scope of its funding for the battery plant, the Wall Street Journal reported Jan. 7.
"We are sort of waiting on the demand from Tesla," Tsuga told the newspaper at this month's Consumer Electronics Show.
"If Tesla succeeds and the electric vehicle becomes mainstream, the world will be changed and we will have lots of opportunity to grow," Tsuga also told the Wall Street Journal.
The Wall Street Journal's report and a Green Car Reports Friday analysis of it observed that Samsung and LG Chem provide heavy auto battery competition. LG Chem notably will supply the 2017 Chevrolet Bolt EV, which will directly compete with Tesla's mass-market Model 3.
Panasonic's sales to OEMs — which include the demand for digital screens inside cars, too — were projected to yield 15 percent of revenue this fiscal year and a quarter of its income within five years, according to the Journal. Tesla sold 50,000 cars last year, and it wants to sell 500,000 cars by 2020, the newspaper reported.
Panasonic had promised to back the $5 billion Tesla project, but the true scope hadn't been revealed aside from a reference to $92 million in spending, according to Green Car Reports.
The announcement makes it more likely that Tesla will be able to achieve the mass-market Model 3 and still make money; the gigafactory is meant to provide the necessary economies of scale.
Collision repair and Tesla
If these cars are the hit CEO Elon Musk hopes, it will carry ramifications for collision repairers besides the different repair procedures necessary on electric vehicles.
Materials: Tesla probably won't make the car entirely aluminum, engineering Vice President Chris Porritt told Autocar. The magazine speculated in 2015 the Model 3 would "use mostly steel in its make-up although it will probably use bonding and rivets in its construction."
"I expect there will be very little carry-over [from the Model S]. We've got to be cost-effective. We can't use aluminium for all the [small car's] components," Porritt told the magazine earlier.
But just because "all" body parts won't be aluminum doesn't necessarily mean "none" will be either. We call the F-150 aluminum, but it's really mixed-materials. The Cadillac CT6 (which isn't mass-market, of course) also combines aluminum and steel. The body even could have multiple configurations, according to Autocar.
"Tesla insiders have also revealed that the Model 3 has been engineered to accommodate a number of different bodystyles if the manufacturer decides to make them," the magazine wrote in September 2015. "As well as traditional estate and coupe options, company bosses have previously talked about making a Tesla pick-up."
In any case, it's another vote for vehicles replacing some welding with rivets and adhesives.
Tesla also has strictly controlled its collision repairs (not to mention other factors of the customer experience), and how it handles Model 3 auto body work will be a huge question if the car sells well. We might get an answer this year if the vehicle stays on track for 2017.
Repairers also could face a decline in sales depending on the "Autopilot" capabilities of the Model 3. Wired reported some Model Ss and all Model Xs can drive themselves on highways now thanks to a Tesla update last year, and the company recently provided a "Summon" function wherein Model Ss and Xs can drive to the user.
"During this Beta stage of Summon, we would like customers to become familiar with it on private property," Tesla wrote Jan. 10. "Eventually, your Tesla will be able to drive anywhere across the country to meet you, charging itself along the way. It will sync with your calendar to know exactly when to arrive."
Chevrolet Bolt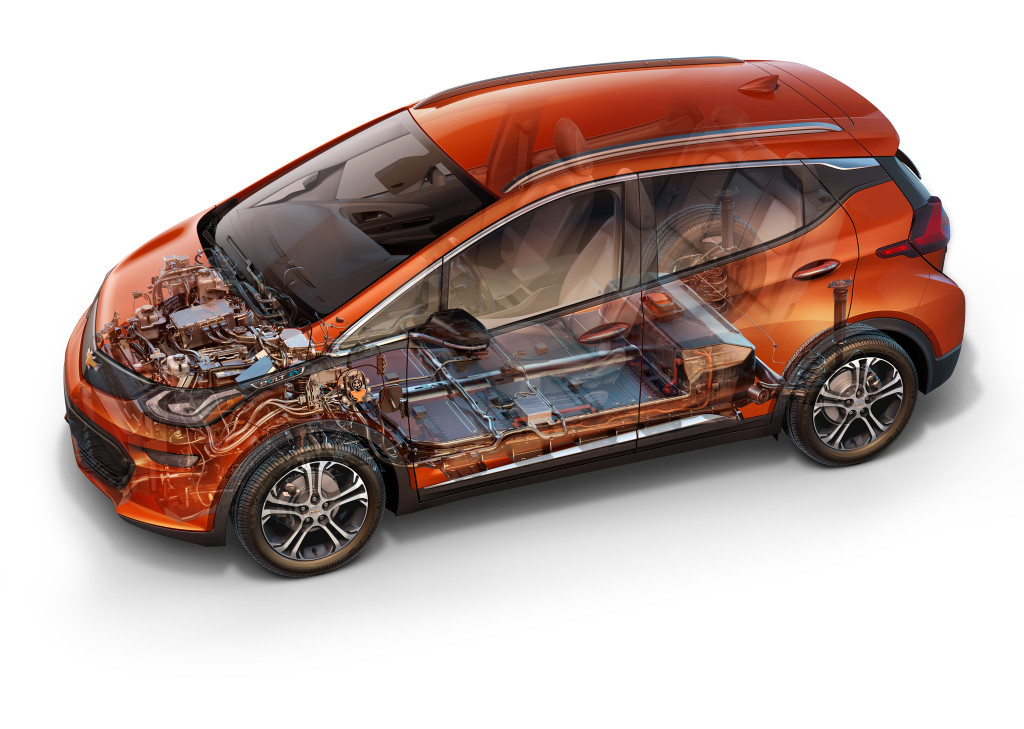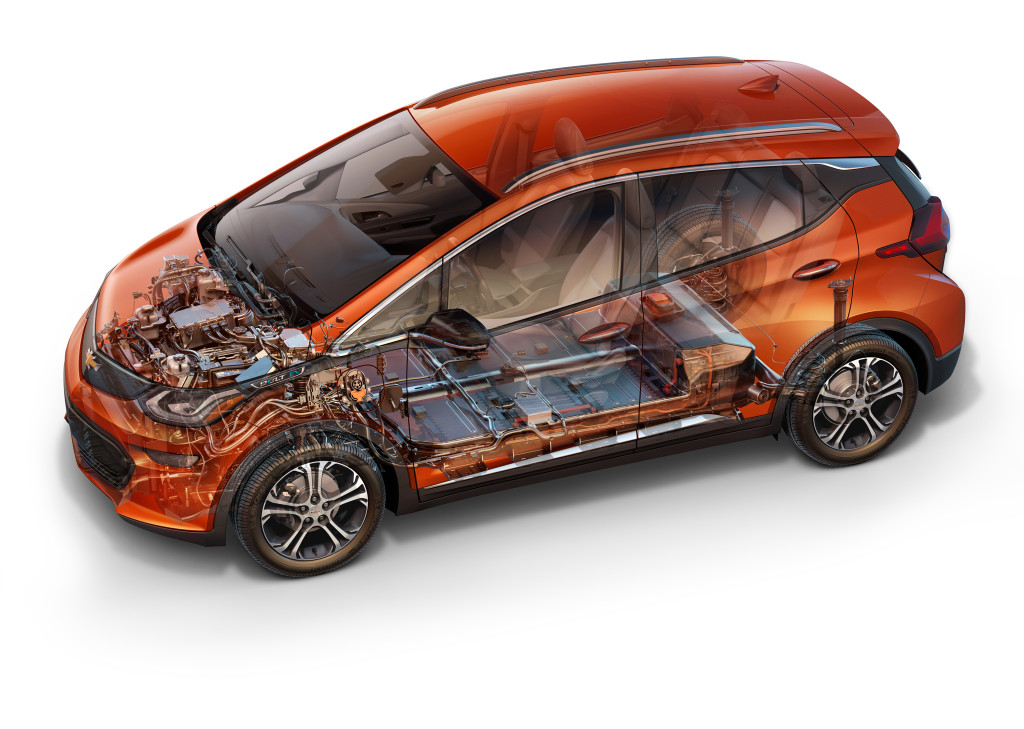 The other major electric vehicle to watch is the 2017 Bolt EV, which GM promises can travel 200 miles on a charge and cost about $30,000 for buyers obtaining the feds' tax incentive.
GM on Jan. 11 described the Bolt's body as "steel and aluminum." The "concept" Bolt shown in 2015 included "aluminum, magnesium, carbon fiber and even woven mesh" to reduce curb weight, Chevrolet wrote last year.
A GM spokesman wrote in a Jan. 7 email he could't provide body details about the new Bolt — or if it'd restrict repairs to certain shops, as it did with the CT6.
"At this point in time we are not in a position to address details regarding the Bolt," customer care and aftersales communication manager Robert Wheeler wrote then. "However, when we are, we will advise."
More information:
"Panasonic Will Bet Big on Gigafactory"
Wall Street Journal, Jan. 7, 2016
"Panasonic Commits $1.6 Billion For Tesla Battery Gigafactory"
Green Car Reports, Jan. 15, 2016
"Tesla Model 3 to go on sale in 2017"
Autocar, Sept. 3, 2015
Images:
A rendering of the Nevada Tesla gigafactory is shown. (Provided by Tesla)
Robots work on aluminum Tesla Model Ss in this image provided in 2012. (Provided by Tesla)
A rendering of the 2017 Chevrolet Bolt EV and its battery is shown. (Copyright General Motors)
Share This: