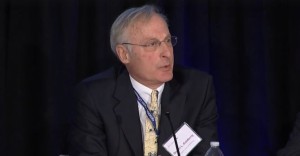 Though a dealership representative on the panel opposed it, an attorney for automotive manufacturers participating in a FTC forum Tuesday supported the idea of independent mechanics performing warranty work.
If actual OEM clients share that sentiment — and an Federal Trade Commission moderator seemed to view Morgan, Lewis & Bockius partner Daniel Goldberg as an automaker voice on the panel — it could be a good thing for independent collision repairers. (Of course, it would be a blow for dealership auto body shops.)
Moderator Nathan Wilson of the FTC Bureau of Economics asked the panel's views on non-dealers addressing warranty fixes, a question asked "multiple times" by the audience, fellow moderator James Frost of the FTC Office of Policy & Coordination observed.  The panel Tuesday was part of an event exploring auto distribution issues.
Point
"We ought to let the marketplace determine who can adequately perform warranty," Goldberg said.
He offered a scenario where an independent shop can prove they have the ability to do the work to a manufacturer — and might even be closer to a consumer.
The European Union has an exemption allowing independents, he noted.
Why not test it, and see if whether it spreads warranty work too broadly, he said.
"Let there be some experimentation in the marketplace," Goldberg said.
After all, in a future with more carsharing, there might be no retail sales, he said — manufacturers might own the cars and do their own warranty work.
"Why should this part of the industry be mired in the 20th Century when all other aspects of this industry are proceeding into parts unknown?" he asked.
---
FTC Auto Distribution Panel — warranty debate
This Tuesday Federal Trade Commission panel debated auto warranty policy. The discussion on independent mechanics doing warranty work begins at about 51:17 or so, but the entire show is quite interesting.
---
Counterpoint
A dealership representative questioned the merit of the proposal, arguing for quality control and the need for dealers to ensure enough work to pay for the costs incurred preparing to do such repairs.
"I don't think either manufacturers or consumers would welcome that business model," New Jersey Coalition of Automotive Retailers President James Appleton said.
"The cost to dealers is extraordinary," Appleton said, citing all the training, facilities and equipment investment necessary to perform warranty work.
Spreading the cost across a wider network could be more convenient for consumers, but problematic.
"Would it result in better quality?" he said. "I think the clear answer is no."
He also said there's an "optimum" amount of warranty locations in the "ecosystem" serving the public interest — not the dealer or manufacturer.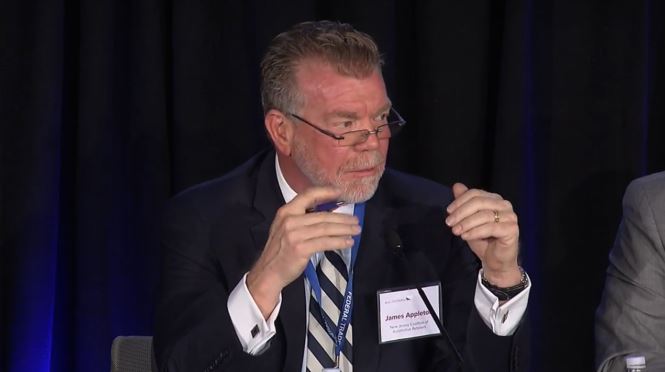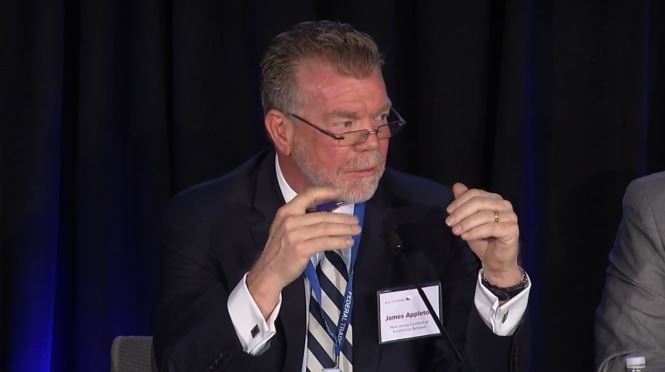 Independents gain steam
Recently, mainstream OEMs have demonstrated a willingness to promote independent collision repairers as well as dealerships to customers.
Ford, FCA, and General Motors all will tout certified shops in some fashion. (In GM's case, only for the Cadillac CT6.) Nissan feels its users like to talk to a dealership first, but has no problem sending them to an independent after that initial consultation.
Vehicle complexity and a shrinking dealership base appear to be playing a role in this development.
Fewer dealers means customers must be given an alternative to avoid irritating travel times for service. Vehicle complexity demands repairers have costly training and equipment, and a dealership who must budget for far more than the service center might prefer to save the money and stay out of the structural business. (Getting a shop ready to fix an aluminum F-150 can cost tens of thousands of dollars.)
The issue also arose during the Takata airbag recall. Because of a backlog of recall work, the National Highway Transportation Safety Administration in October said Administrator Mark Rosekind would consider allowing independent businesses to install the replacement airbag assemblies in the millions of recalled vehicles. No decision has been made yet.
More information:
"Auto Distribution: Current Issues & Future Trends – Part 2" video from FTC
Federal Trade Commission, Jan. 19, 2016
Images:
Morgan, Lewis & Bockius partner Daniel Goldberg supported during an Federal Trade Commission panel Jan. 19, 2016, the idea of independent mechanics doing warranty work. (Screenshot from FTC video)
New Jersey Coalition of Automotive Retailers President James Appleton speaks at a Federal Trade Commission panel Jan. 19, 2016. (Screenshot from FTC video)
Share This: