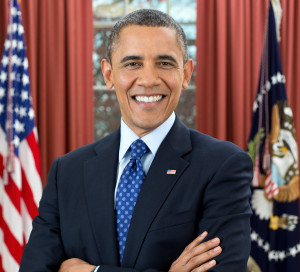 Editor's note: From time to time, Repairer Driven News will feature pieces by prolific national columnist Gene Marks. While despite not being directly related to collision repair, they should still prove valuable to the small-business owners and employees which make up much of the industry. In this column, find out about a presidential retirement proposal and a counterpoint on the issue of small-business 401(k)s.
By Gene Marks
Carl's company (a real client of mine with names changed) designs custom furniture. He has about 25 employees. It's a family business that he took over from his dad more than twenty years ago. Carl has a 401(k) retirement plan for his employees. It's been in place for years.
Sure, it's a cost–but it's not that significant. At the time, Carl spent under a thousand bucks to get it setup (many good financial services firms from Vanguard to Capital One to Fidelity) will do this for a nominal charge, and some are even known to waive setup fees in certain cases. 401(k) plans have become cookie cutter with standard investment choices and agreements drawn from long used templates. Carl pays about a hundred bucks a month for administrative fees. He also has a matching program, which is completely discretionary and based on the company's profits. The plan is open for all to join. Unfortunately, less than half of his employees participate.
Why is this?
One of those employees is Zack. Actually, Zack is a former employee. He worked for Carl's company for almost 25 years and was a valuable, loyal part of Carl's operations. Zack didn't contribute to Carl's plan. Unfortunately, as Zack became older, he slowed down and suffered some medical issues. So he needed to retire. He had some savings, but not much. Zack was in a financial bind. Although he drew social security and received Medicaid, he still needed a few extra bucks each month to make ends meet. He wasn't able to get help from his family. So where do you think he turned?
That's right–he turned to Carl–his employer of so many years. And what do you think Carl does? He helps Zack out, of course. Even though Zack is no longer employed at the furniture maker and never participated in their retirement plan, Carl still feels a moral obligation to do what he can for this long time employee. So Carl brought him back on as a contracted "consultant" and pays him enough so Zack can get by comfortably. Carl turned out to be Zack's retirement plan. I've seen this plenty of times.
The President has proposed a solution.
In case you missed the news (Here's the New York Times' report) — the President announced new proposals to help small businesses provide retirement funds for their employees. Among these proposals would be the ability to "pool" 401(k) plans among similar companies thereby lowering administrative costs and a tax credit for employers who participate. In return, the President wants to require employers with more than 10 people to automatically enroll those not participating into an individual retirement plan and to also require employers to let part-timers participate in company plans.
The National Federation of Independent Businesses is not amused. "Many small businesses have a handful of full-time employees and larger part-time workforce," NFIB Research Director Holly Wade was quoted in this Business Journals report. "If they're forced by the government to offer retirement benefits to everyone, some may very well discontinue the plan altogether. That would be a classic unintended consequence."
She's right, of course. And not only that, this would require more administration from the small-business owner and potentially more cost to those employers who offer matching contributions to those that participate. And yes, tax credits are available now and more have been proposed by the President.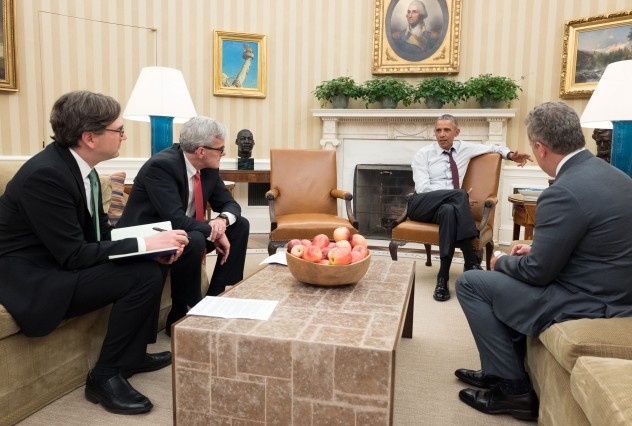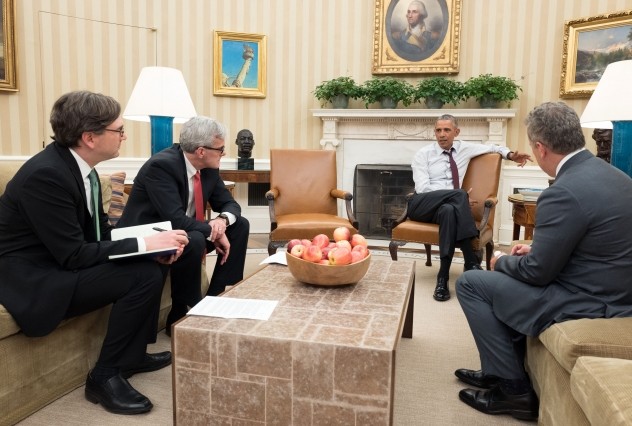 Judging from my client base of over 600 small- and medium-sized businesses, the great majority of those that I speak to want their employees to put away money for retirement. They don't want to be in the same situation as Carl. They can see the cost-benefits of paying a thousand bucks a year for a plan. They know that the more their employees contribute, the more they in turn can contribute. They understand the reasons why even matching an employee's contribution (and this can be done voluntarily each year, so there's no commitment) is a good thing for both parties.
And yet, according to a 2015 Bloomberg Business report, less than half of small employers have a 401(k) plan for their employees. Will the President's plan fix this problem?
No. The President is missing something big. He thinks the costs of 401(k) plans are prohibiting employer participation. But this is wrong. This is not a cost thing. It's an education thing. Many of my clients who do not offer these plans are not aware of how easy and inexpensive they are to setup. They are busy people and have many other things to worry about. And many of my clients who do offer these plans have low participation rates because their employees aren't educated about the benefits.
And, more sadly, both employer and employee share a mutual distrust of financial markets and the financial services industry. A distrust that has partly been enabled by the President himself. That's the real problem.
When it comes to 401(k) plans, small business owners and their employees don't need lower costs or tax credits. They need more awareness and more education about the options that exist today. They need to better understand how the benefits significantly outweigh the costs. And they need to have more faith in the both the markets and in our financial services industry. Fixing that problem would be a better use of the President's time.
This column originally appeared in Inc.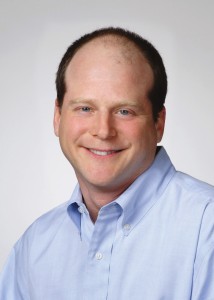 Gene Marks is a columnist, author, and small business owner.  http://genemarks.com. Gene writes every day on business, politics and public policy for the Washington Post and weekly for Forbes, Inc. Magazine, Entrepreneur and the Huffington Post.  Gene has written 5 books on business management, specifically geared towards small and medium-sized companies. His most recent is "The Manufacturer's Book of Lists."  Nationally, Gene appears on Fox News, MSNBC and CNBC discussing matters affecting the business community. Through his keynotes and breakout sessions, Gene helps business owners, executives and managers understand the political, economic and technological trends that will affect their companies so they can make profitable decisions. Gene owns and operates the Marks Group PC, a highly successful ten-person firm that provides technology and consulting services to small and medium sized businesses. Prior to starting the Marks Group PC, Gene, a Certified Public Accountant, spent nine years in the entrepreneurial services arm of the international consulting firm KPMG in Philadelphia where he was a Senior Manager.
More information:
"The Very Big Thing That's Missing from the President's New 401(K) Proposals"
Inc., Feb. 2, 2016
Images:
Democratic President Barack Obama is pictured in this official White House portrait. (Provided by the White House)
Democratic President Barack Obama, second from right, meets Jan. 6, 2016, in the Oval Office with, from left, Council of Economic Advisors Chairman Jason Furman,  Chief of Staff Denis McDonough and National Economic Council Director Jeff Zients. (Official White House Photo by Pete Souza/File)
Gene Marks is pictured. (Provided by Marks)
Share This: