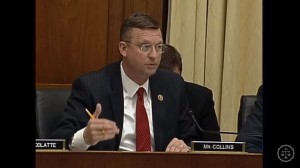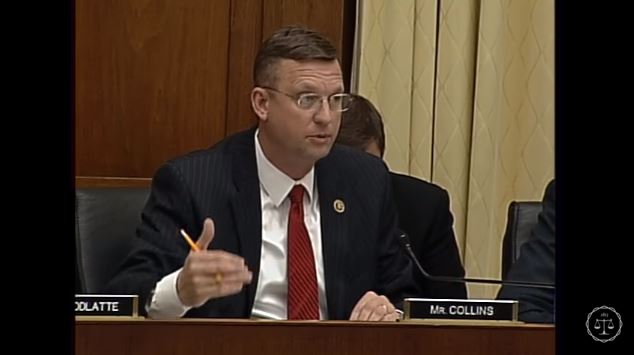 House subcommittee members asked witnesses Tuesday if allowing aftermarket manufacturers to legally copy OEM auto collision parts sooner would actually yield savings from insurers, with one representative calling it a "leap of faith."
The Courts, Intellectual Property, and the Internet Subcommittee of the House Judiciary Committee last week was weighing the PARTS Act, sponsored by Chairman Darrell Issa, R-Calif. The latest iteration of the law would prevent automakers from enforcing design patents on the appearance — but not the function — of replacement parts after only 30 months instead of the 15 years available today.
A companion bill to the legislation, House Resolution 1057, exists in the Senate: S. 560.
Issa argued that the bill was needed to ensure OEMs wouldn't have a monopoly on car parts, allowing them to hike prices on out-of-pocket drivers and insurers, leading the latter to either raise rates or maintain higher premiums. Auto insurance pays for at least 70 percent of all collision work.
That sentiment was shared by CAPA Executive Director and Consumer Federation of America public affairs Director Jack Gillis and Felder's Collision Parts owner Pat Felder, both present to support the bill.
"The competition that we provide is important," said Felder, who estimated OEMs already had a 70 percent market share of auto collision parts, while aftermarket manufacturers had 14 percent and the recycling industry controlled the rest.
She cited the Property Casualty Insurers Association of America's 2013 estimate that aftermarket parts saved consumers $1.5 billion. (Unfortunately, by its own calculations, that works out to about $18.55 or so per premium.)
Gillis attributed "shocking repair costs" to OEM control of parts. He asked why a fender-bender cost $2,000-$3,000 and an unpainted door from Toyota cost the same as a refrigerator "with two doors, already painted and already installed."
(Of course, you've got to paint and install an aftermarket part too, and the latter can take longer if it doesn't fit as well or must be sent back. Also, Whirlpool refrigerator door assemblies, for example, seem to be around 10 percent of the cost of a refrigerator, and they don't even let the window roll down.)
But the other witnesses, Burris Law IP attorney Kelly Burris, there also to represent the Alliance of Automobile Manufacturers, and Automotive Service Association President and Executive Director Dan Risley, discounted the idea that insurers would actually release the additional profits back to customers.
"We don't see where these savings are passed on to the consumers," Risley said, calling it a "good sound bite" but an unfulfilled promise.
Burris in her written testimony cited a 2005 Australian government study done after the similar "Designs Act of 2003" was passed there. It found that the "provision was yet to have a significant effect on industry and consumers."
Aside from Issa, no representative openly agreed with Gillis and Felder that vehicle owners — aside from those paying out of pocket — would realize savings were the PARTS Act passed.
Skepticism
Both a Republican and a Democrat on the subcommittee outright challenged the idea.
U.S. Rep. John Conyers, D-Mich., said in his opening statement that while he was sympathetic to the costs argument, there was no guarantee savings will be passed to consumers, but"there will be more unregulated, untested car parts on the market."
But even if insurers did pass savings onto consumers, OEMs seeing less revenue from auto parts might raise prices on cars, according to Conyers, also affecting consumers.
"This will hit consumers' pocketbooks," he said, not to mention affecting car companies "who are still getting back on their feet."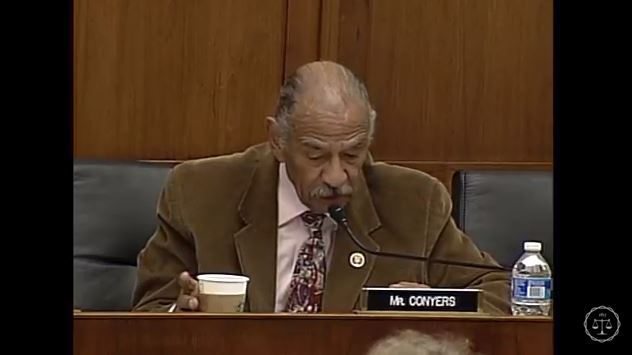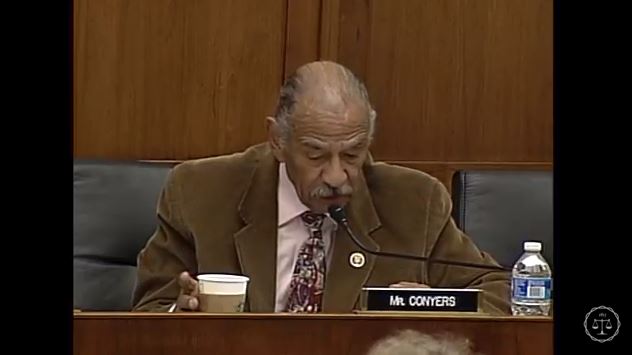 U.S. Rep. Doug Collins, R-Ga., peppered Gillis in a memorable exchange, starting by asking if "hard and fast evidence" existed consumers would save money if the bill was passed.
"Absolutely," Gillis said, whether out of pocket or incorporated into insurer premiums.
"I think you take a major leap of faith there, which, I'm a man of faith, so I'll go with your leap of faith," Collins said.
He said that he could understand the case for savings on parts if he were paying out-of-pocket, joking that he had a Honda with a broken front end and "zip-ties work wonderful." But he continued to challenge the idea insurers would pass the savings back to him.
"But if I depend on the insurance company to pass their savings along to me, can you honestly sit here, under oath, and say that I'm going to see savings from my insurance company?" he asked Gillis.
"Well, I think you're already seeing those savings because most insurance companies do already use aftermarket parts," Gillis said.
"Exactly, but you are extrapolating there … " Collins said.
"Well, I think you've extrapolated the opposite way and you'd probably see insurance premium raised if these parts were not available to the marketplace," Gillis said.
"I think that's the wonderful thing for these hearings is discussion and disagreements such as that," Collins said, before moving on to another question.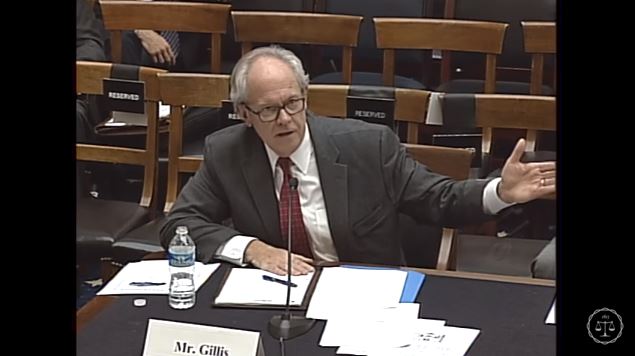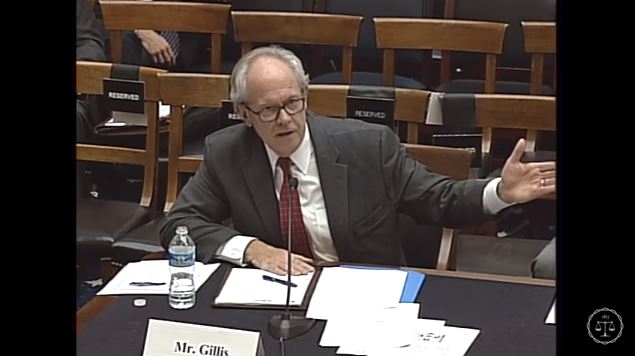 A similar (but more diplomatic) exchange happened during a 2012 PARTS Act hearing.
Insurer representative Neal Menefee, president and CEO of the Rockingham Group, famously testified to Rep. Mark Amodei, D-Nev., then that premiums wouldn't fall if the bill was passed. Rather, he said, insurers would preserve the status quo.
Mr. AMODEI. That is fine. Mr. Menefee, if this bill passes, are auto premiums going down for all of Mr. Gillis' consumers?
Mr. MENEFEE. Well, I think the position we have laid out is a concern about premiums going up.
Mr. AMODEI. So is the answer to my question no?
Mr. MENEFEE. I would not expect premiums to go down as a result. We are preserving the competitive environment we have historically had, which I think would suggest that premiums would, in terms of the result here, would be to keep that part of the premium relatively the same as compared to——
Mr. AMODEI. Mr. Gillis, how does that work for consumers? Is that a good answer for your consumers, auto insurance premiums?
Mr. GILLIS. It is not a great answer, no.
Mr. AMODEI. Okay. Thank you. I appreciate that.
Mr. GILLIS. But let me just say this. There are choices that consumers can make both in terms of parts and in terms of auto premiums. Some consumers actually choose insurance premiums that give them only car company brand parts. Now those tend to be more expensive.
Mr. AMODEI. Yep.
Mr. GILLIS. But those consumers are willing to pay that. Most consumers are shopping around for the least expensive insurance they can get, and this is one of the ways that insurance companies can reduce costs.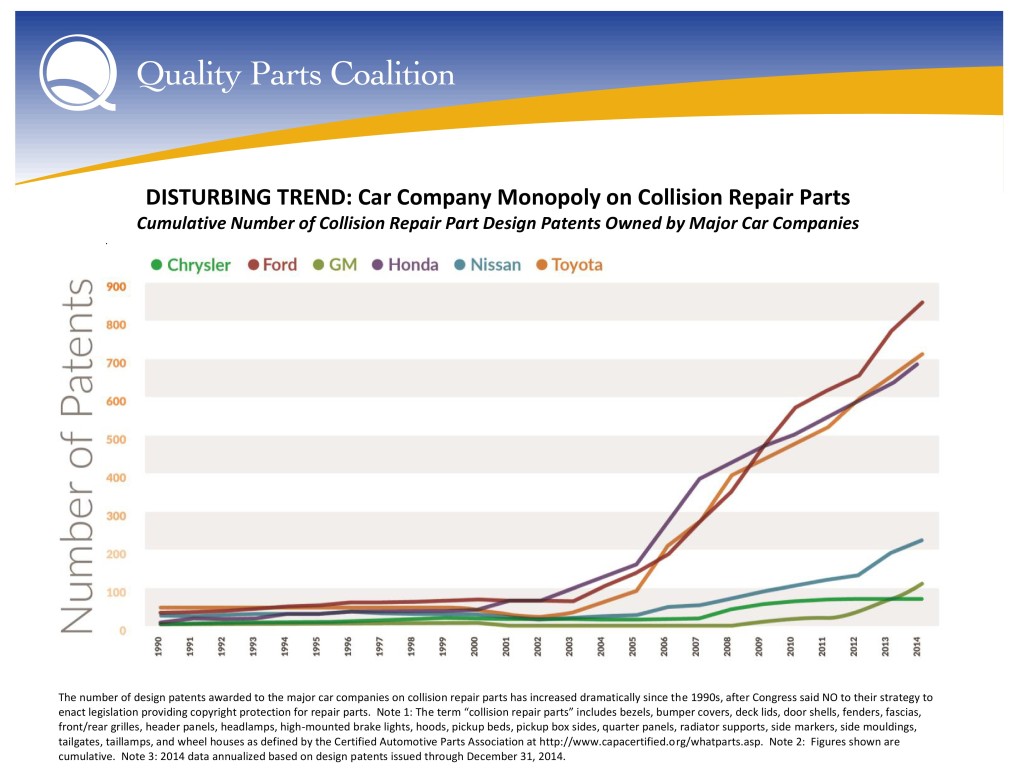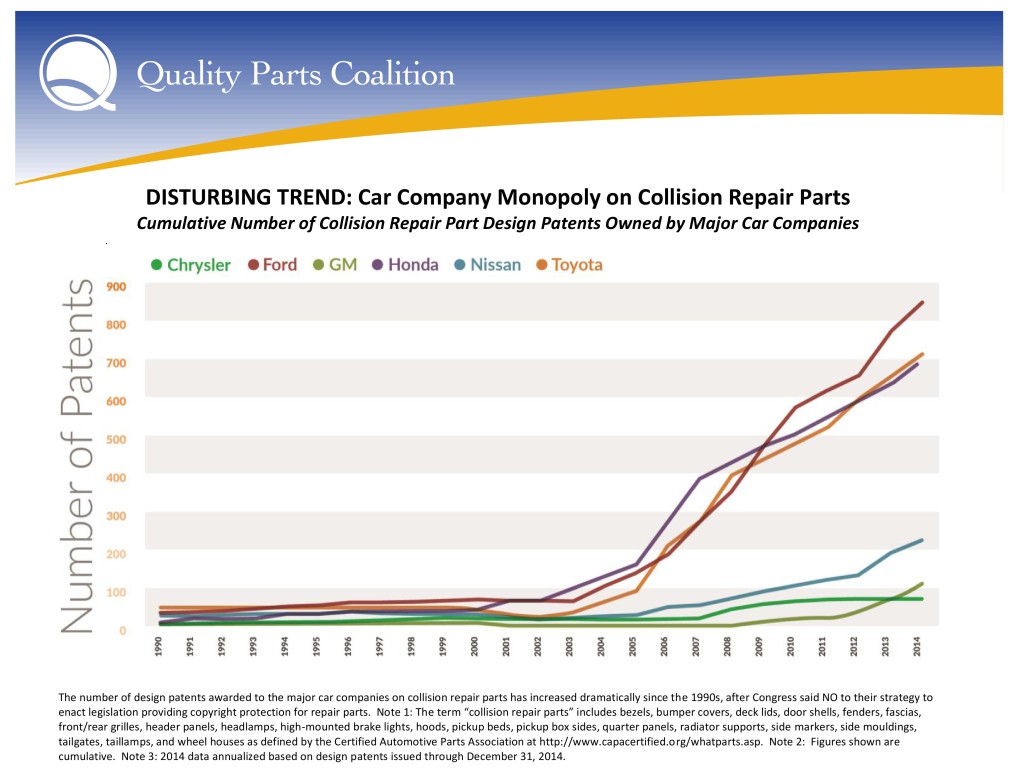 But by this kind of supporter logic, premiums should fall back to levels before OEMs started design-patenting all these parts. We'd pay whatever we did between 2000-08, depending on our make of vehicle, based on the pro-PARTS Act Quality Parts Coalition's data.
Or insurers perform that cost reduction Gillis described back then by cutting some what was calculated by SNL Financial and Insurance Journal to be $6.04 billion in property-casualty ad spending in 2013, the last year for which we could find data.
More information:
2013 PARTS Act hearing in House Subcommittee on Intellectual Property, Competition and the Internet
House Judiciary Committee, Aug. 1, 2012
Images:
U.S. Rep. Doug Collins, R-Ga., seen here in a screenshot from subcommittee video, speaks Feb. 2, 2016, during the Courts, Intellectual Property, and the Internet Subcommittee of the House Judiciary Committee hearing on the PARTS Act. (Screenshot from House subcommittee video on YouTube)
U.S. Rep. John Conyers, D-Mich., seen here in a screenshot from subcommittee video, speaks Feb. 2, 2016, during the Courts, Intellectual Property, and the Internet Subcommittee of the House Judiciary Committee hearing on the PARTS Act. (Screenshot from House subcommittee video on YouTube)
CAPA Executive Director and Consumer Federation of America public affairs Director Jack Gillis, seen here in a screenshot from subcommittee video, speaks Feb. 2, 2016, during the Courts, Intellectual Property, and the Internet Subcommittee of the House Judiciary Committee hearing on the PARTS Act. (Screenshot from House subcommittee video on YouTube)
This chart shows the number of design patents granted OEMs in recent years. (Provided by Quality Parts Coalition)
Share This: