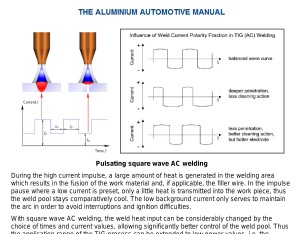 Collision repairers looking for something to read — or just how to do the job properly — received a bounty of options this week from the Aluminum Association, the Automotive Service Association and 3M.
Regardless of your skill and familiarity with OEM procedures, lightweighting and technology, all are work a look.
Aluminum joining
The Aluminum Association kicked things off Wednesday by announcing the release of the final chapter of the updated 2015 Automotive Aluminum Joining Manual — a year after the rest of the book.
For the collision repair industry, the release might be the welder's equivalent of fans finally getting the new "Star Wars."
The chapter is all about arc welding, and while you should of course follow each OEM's specific welding procedures — or prohibitions — on each particular model year, the chapter will help you understand why you're performing or avoiding such welding.
"In the next decade, cars and trucks will become lighter, more sustainable and better performing with the help of automotive aluminum alloys," an Aluminum Association email description stated. "The ability to manufacture vehicles using reliable, safe and production proven joining technologies is vital to automakers as they shake up the material mix. This new chapter educates design and manufacturing engineers on various arc welding techniques, including plasma arc welding, MIG welding and TIG welding.
Get the entire manual here. Developed by the American and European Automotive Associations, among others, there's chapters on just about any way you'd join aluminum to aluminum or aluminum to something else.
OEM information portal
The ASA and Alliance of Automotive Manufacturers followed the aluminum release later Wednesday by unveiling a new OEM information portal.
The ASA Original Equipment Manufacturer Resource Center announced this week calls to mind OEM One Stop, dating back to at least 2007, and the Repairability Technology Support (2014) portals. All three offer links showing shops where to access OEM mechanical and collision repair procedures.
However, the OEM Resource site also appears to offer more guidance on tracking down OEM scan, calibration and reprogramming details than the other two sites, which is not only useful for ASA's mechanics but also its collision repairers as well.
"As a repairer, finding the information you need can be an art form, in and of itself," ASA Chairman Donny Seyfer said in a statement. "As a repairer, finding the information you need can be an art form, in and of itself. With this resource, we're getting the facts straight from the source – the OEMs. It is our belief that this resource will cut down on the guesswork when it comes to finding accurate, updated information in a timely manner."
Electronics experts and SEMA's technology vice president indicated at the SCRS OEM Collision Repair Technology Summit that collision repairers need to know OEM scanning and calibration procedures and requirements. It's not solely a mechanical repairer's problem the way it might have been back in the day.
The additional emphasis on finding that technology resource might complement the OEM One Stop and RTS resources for auto body shops. There's something unique to be found on all three sites, and they're all worth bookmarking:
"The Alliance of Automobile Manufacturers and its 12 member companies are proud to collaborate with ASA in this effort to assist technicians in improving timely and easy access to needed service and repair information, tools and training resources," Alliance communications and public affairs Director Dan Gage. "This is a holistic online resource dedicated to repair professionals developed and supported by their repair professional peers."
So long as all three sites remain properly maintained (no dead or incorrect links) to avoid discouraging users or wasting their time, the more the merrier. It's vital that body shops consult automaker recommendations and follow them for every repair, and anything to help more repairers get to those OEM websites will benefit consumers.
As Seyfer observed during a webcast Feb. 17, OEM websites date back to about 2002, and yet plenty of techs he taught still apparently didn't know about them.
"A lot of time, I hear from techs, 'Well, I can't find this information; it's not out there.'"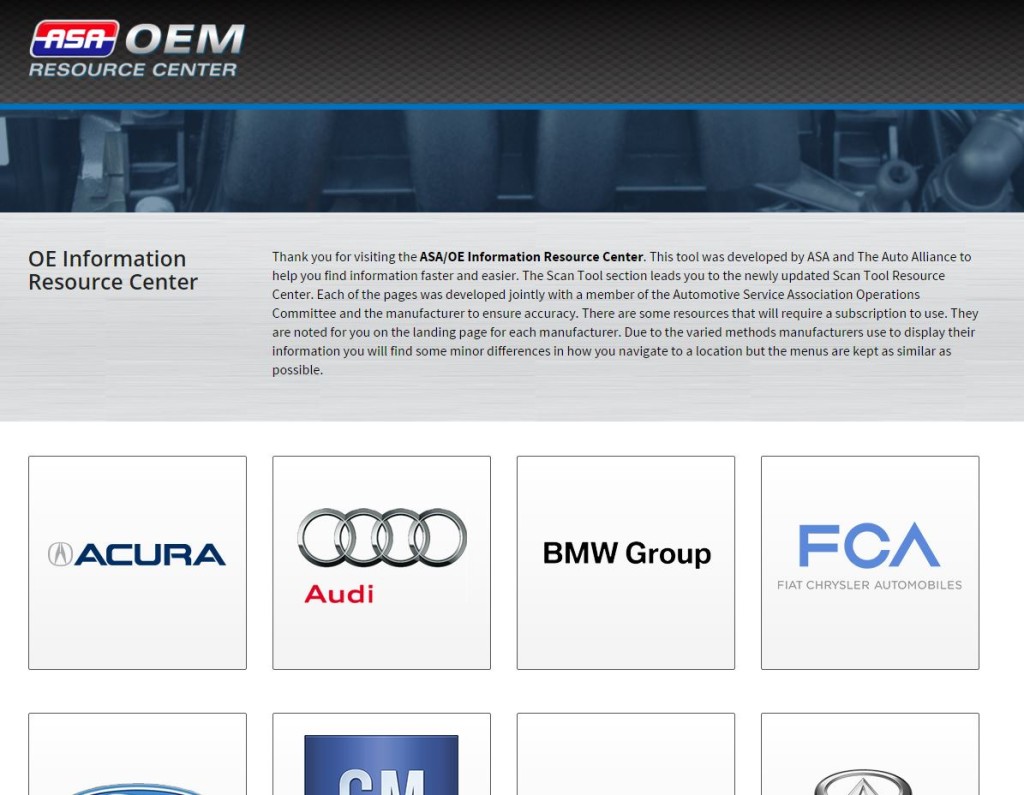 Heavy truck guidelines
Though most collision repairers probably don't work on heavy trucks, they still might find value from the free standard operating procedures for heavy-duty collision repairs announced Friday by 3M.
As with passenger auto collision repair, the best bet will be the OEM information — but some fascinating 2013 FenderBender and 2008 Body Shop Business coverage indicates support for aftermarket heavy-duty truck repairers might be lacking.
In that case, the 3M resource should be particularly useful.
Topics include composite and aluminum panels, painting, seam sealer, headlights and even clean-up.
"3M is extremely committed to helping fleet collision shops become more productive and profitable by providing outstanding business solution services combined with highly efficient 3M products. From abrasives, power tools and truck repair specific adhesives, we have the products and the processes designed to meet the shop's and technician's production demands," 3M national heavy-duty truck/fleet manager John Spoto said in a statement. "The professional training 3M will provide can deliver a unique consultative approach to help maximize reparability."
Get the full 3M "Process for Success" book here.
More information:
2015 Automotive Aluminum Joining Manual
European Aluminum Association via Drive Aluminum, Feb. 17, 2016
"Process for Success: Heavy Duty Trucks"
3M, February 2016
Automotive Service Association, Feb. 17, 2016
Images:
The arc welding chapter of the 2016 Aluminum Joining Manual was announced Feb. 17, 2016. (Provided by European Aluminium Association)
A screenshot of the Automotive Service Association-Alliance of Automobile Manufacturers OEM Resource Center is shown. (Screenshot of www.oerepairinfo.com)
Share This: