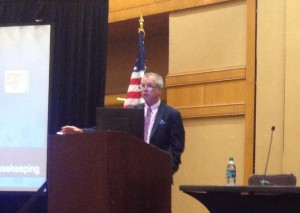 Seeking to include perspectives from other elements of the collision repair ecosystem, the Collision Industry Conference put out a call Monday for new Insurer-Repairer Relations Committee members.
"While the current committee members continue to do great work, there is a need to incorporate additional perspectives and expand the current committee's diversity to include repair facilities, insurance providers, data providers, rental providers, customer experience experts, quality assurance/certification experts, etc..," CIC Chairman Randy Stabler wrote in a Chairman's Note to the CIC membership Monday.
Allstate claims Director Clint Marlow will chair the committee, Stabler wrote.
The committee's goal is obvious from its name: "Improve the relationship between insurers and repairers," as a 2015 committee presentation puts it. This year, Stabler wants to focus on how each business participating in a collision repair claim adds value to the customer and the other companies with which it did business.
"I have often spoke about the benefit of the customer feeling that they have obtained additional value and feel strongly that a good first step for the committee is to develop a shared understanding of what efforts are typically viewed as adding value and how they would be measured," Stabler wrote.
Anyone interested in joining the revamped committee should email Stabler at randys@prideautobody.com or Marlow at Clint.marlow@allstate.com.
"I understand that the pace of our work is often hectic and how a rational of 'I don't have time' could be used to explain why you are unable to participate," Stabler wrote. "I encourage you to dig deep and become involved!"
Asked if those on the present committee could still serve on the retooled one, Stabler wrote that while he would provide input, the decision of who was in the body was up to Marlow as the chairman.
"I have talked to him about getting fresh ideas and the desire to have a cross section of the industry represented on his committee," Stabler wrote.
Though the Insurer-Repairer relations Committee had what seemed to be a productive discussion on how to better calculate customer ETAs at the July CIC in Detroit, it was largely absent from agendas in 2015. Unfortunately, that was a year in which the two interests really didn't get along, based on the slew of antitrust lawsuits filed by collision repairers nationwide against insurers, and could have used a little relationship rebuilding.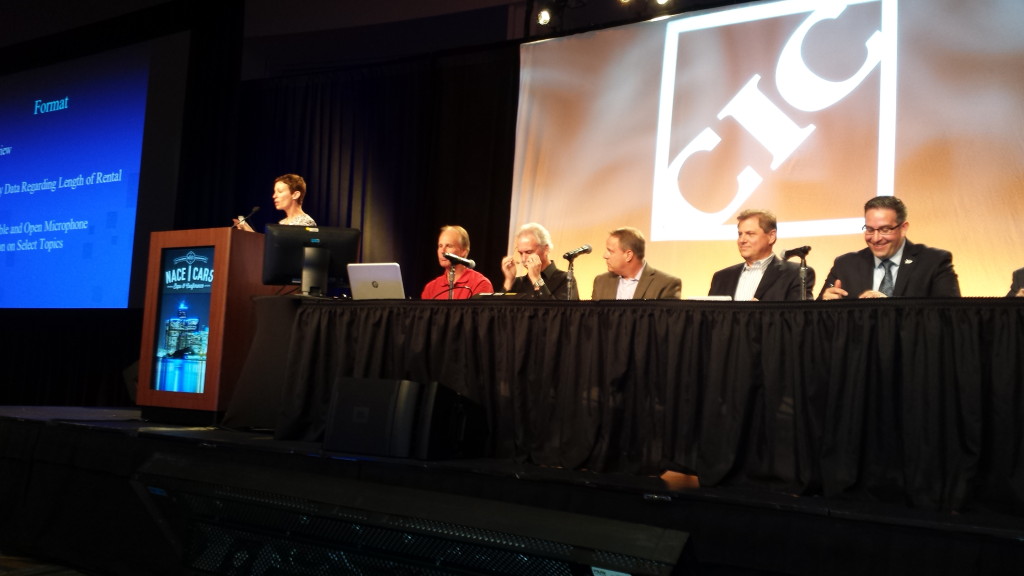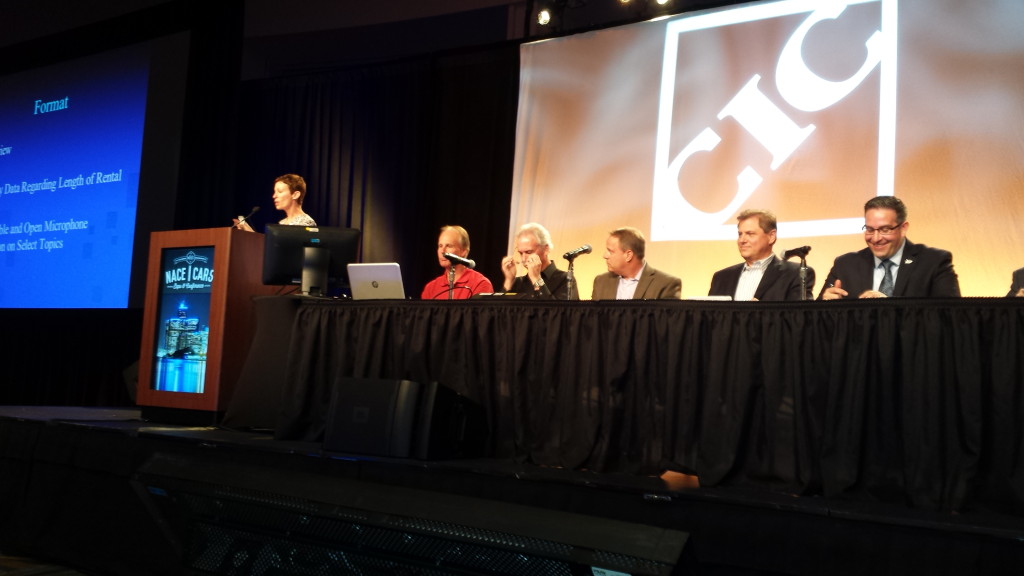 The shakeup comes a month after CIC's Marketing Committee warned the body granularity, insularity and inactivity threatened its survival.
The CIC must attract new voices — including consistent attendance from the top 10 insurers — notice new technology and actually act on the same feedback collected over and over again, the Marketing Committee concluded.
"The audience and the content has not changed for a year," Questback sales and marketing Vice President Chris Brandl told the CIC while discussing feedback survey responses.
For the record, here's the 2015 committee, according to a CIC PowerPoint:
Aaron Schulenburg, SCRS
Al Estorga, Estorga's
Anthony Klein, eSurance
Barry Dorn, Dorn's AutoBody
Bill Bebinger, Nationwide
Bill Lawrence, LC Automotive
Bob Smith, Repair Advocate
Brett Downs, 1800Radiator
Carl Garcia, Carl's Collision
Chris Andreoli, Progressive
Chris Donnelly, Bodyworks Collision
Chris Northup, G, D and C
Darrell Amberson, LaMettry's
Derrick Garza, CynCast
Domenic Brusco, PPG
Doug Graff, State Farm
Doug Irish, VeriFacts (Chairman)
Erik Sumen, Class Auto
Farzam Afshar, VeriFacts
Frank Laviola, Enterprise Leasing
Gary Wano, G W and Sons
Guy Maniscalo, Collision Centers of America
Joe Lacy, GEICO
Joe Laurentino, Esurance
John Palumbo, Parts Channel
John Prozinski, ASI Claims
John Vito, Hertz
Jordan Hendler, WMABA
Kevork Kahwajian, Fix Auto
Liz Stein, APN
Marcy Tieger, Symphony Advisors
Mark Allen, Audi
Mark Houde, The Traveler's
Mike Condon, Condon Consulting
Mike Lloyd, California Casualty
Mike Manika, CarFax
Michael Quinn, u-Parts
Patrick O'Neill, Body Shop Revolution
Peter James, ICC Group
Randy Hanson, Allstate (Chairman)
Richard Perry, Chief
Rod Enlow, CCAR
Ron Vincenzi, Oakland Auto Body
Russell Thrall, Quandec
Vatche Derderian, Fix Auto Pasadena and Whittier
Images:
Collision Industry Conference Chairman Randy Stabler speaks at the April 2015 CIC. (John Huetter/Repairer Driven News)
The Collision Industry Conference Insurer-Repairer Relations Committee at the July CIC. (John Huetter/Repairer Driven News)
Share This: