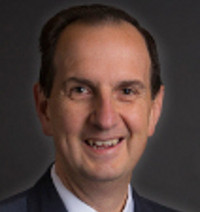 A state House bill would end Utah auto inspections for any noncommercial use, halting a practice dating back 80 years.
The state currently requires any used cars to be inspected before their first registration and then at four and eight years from the model year. At Year 10, the cars must be inspected every year going forward.
House Bill 319, which will be considered Tuesday by the Utah House Committee Law Enforcement and Criminal Justice Standing Committee, would eliminate all of that. It would also cut salvage car inspections, which had been on the same schedule as regular private passenger cars, to a single check when the car is registered.
According to a September 2015 Salt Lake Tribune report, the average car in Utah was 10 years old, and trucks have reached 11 years old. (The newspaper appeared to be referring to pickups, not heavy-duty trucks.)
A legislative fiscal analysis found that inspections bring in $24 million a year to the businesses performing the work. Drivers pay state fees of $15 a car and $7 for motorcycles and ATVs; these combined with what the inspectors pay the state add up to about $41,000 a year, far less than what the program actually costs.
The bill was sponsored by Rep. Norman Thurston, R-Provo, who wrote in a February blog post that the Department of Public Safety "cannot provide any information that shows that the program is making a difference in keeping the roads safe."
Thurston wrote that he revised the bill to let the agency keep six troopers, arguing that focusing on the poor driving at the heart of 94 percent of crashes is a more effective tactic for the state.
"My conclusion is that while having a mechanic look at your car is a really good idea and many cars have work that needs to be done, component failure is the least of our concerns and the program as it is run today essentially makes no difference in terms of addressing the underlying problem to improve public safety," Thurston wrote.
He suggested that mechanics and inspectors could still preserve the $24 million in inspection revenue by simply marketing the concept, rather than the government "force-feeding" them work.
"In fact, it may create a renewed market or interest in advertising services like a "45 point check up" for a reasonable price," he wrote. "And we all know the art of the up-sell – while you are here for your emissions test, regular maintenance or oil change, would you like us to give your car a quick once-over to make sure everything is OK?"
Despite that, automotive professionals have opposed the bills.
"ASA opposes House Bill 319 and encourages Utah's repair shops to go to ASA's legislative website, www.TakingTheHill.com, and send a letter to their state legislators in opposition to the legislation," the Automotive Service Association wrote Feb. 22.
John Kruger of Salt Lake City-based John Kruger Automotive told KUTV in September 2015 that while a failing grade could indeed result in higher costs for the driver, inspections were still necessary.
"We do catch a lot of things that are legitimate safety concerns," Kruger told KUTV.  "… You hit your brake pedal; if it doesn't work, you're in trouble. Of if you've got a mechanical problem that can cause your car to potentially break down … There's a lot of things that we check during the routine safety inspection that you can catch that will stop those types of problems from happening."
Last year, the case of a Vermont mechanic accused of involuntary manslaughter brought vehicle inspections back into the headlines.
However, a Government Accountability Office study released that year and cited by Thurston also found no conclusive proof such inspections do or don't cut crash volume.
According to the GAO's study and review of other research, component failure causes about 2 percent of crashes — though it's possible that the number is really as high as 7 percent.
"Some literature and safety advocate organizations we spoke with noted that police officers filling out accident reports often do not have the time and resources to conduct a thorough vehicle check to determine if a vehicle component failure contributed to the crash," the GAO wrote. "Other factors, such as driver behavior, may be more easily ascertained. For a 2008 NHTSA crash causation survey, researchers conducted thorough investigations of over 5,000 crashes over a 2-year period (2005—2007) to determine factors that contributed to the crashes. While this study did not identify vehicle component failure as necessarily the cause of the accident, vehicle component failures were found to be present in 6.8% of crashes.  The crash causation survey utilized a more comprehensive mechanical examination of the vehicle(s) involved in crashes than the police accident reports used as the data collection instrument for the NASS-GES crash data. The results of the crash causation survey suggest that the percentage of crashes related to vehicle component failure is higher than the estimates produced by the NASS-GES because of the more detailed analysis of the vehicles involved in the crashes."
As the GAO indicates, there probably isn't the same rigorous scrutiny of private passenger vehicle crashes as with other fatal transportation incidents.
For example, the National Transportation Safety Board, which dissects every civil plane crash down to the parts for primary and contributory factors, has no such charge for highway-related fatalities despite the higher death toll.
In fact, had the son of a victim not urged the state Department of Transportation to check the work done by local police, the fatal crash in the Vermont incident mentioned above would likely have been written off as driver error.
Be heard: Utah legislator contact information can be found here.
More information:
"Lawmaker wants to end Utah's auto safety inspections"
KUTV, Sept. 30, 2015
"Lawmaker eyes dumping Utah's vehicle-safety inspection program"
Salt Lake Tribune, Sept. 28, 2015
Featured image: Utah state Rep. Norman Thurston, R-Provo. (Provided by Utah Legislature)
Share This: