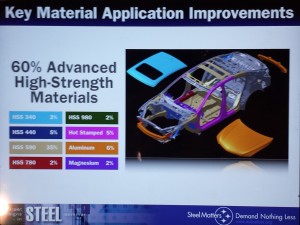 In a decade, the number of vehicles with at least one lightweight part grew from 11.1 percent of vehicles fixed in body shops to nearly 70 percent in 2015, based on CCC estimate data released Tuesday.
Only 26 percent of the 2015 auto claims tracked by the information provider actually involved the body shop working on the stronger, lighter component, according to the 2016 CCC "Crash Course" study released Tuesday.
But at a quarter of all work, it indicates that insurers and repairers must grasp just what work is necessary to perform the job properly.
Some of these parts were "merely" high-strength steel, which depending on the OEM procedures might involve similar work to mild steel. (Though a replacement part might cost more.)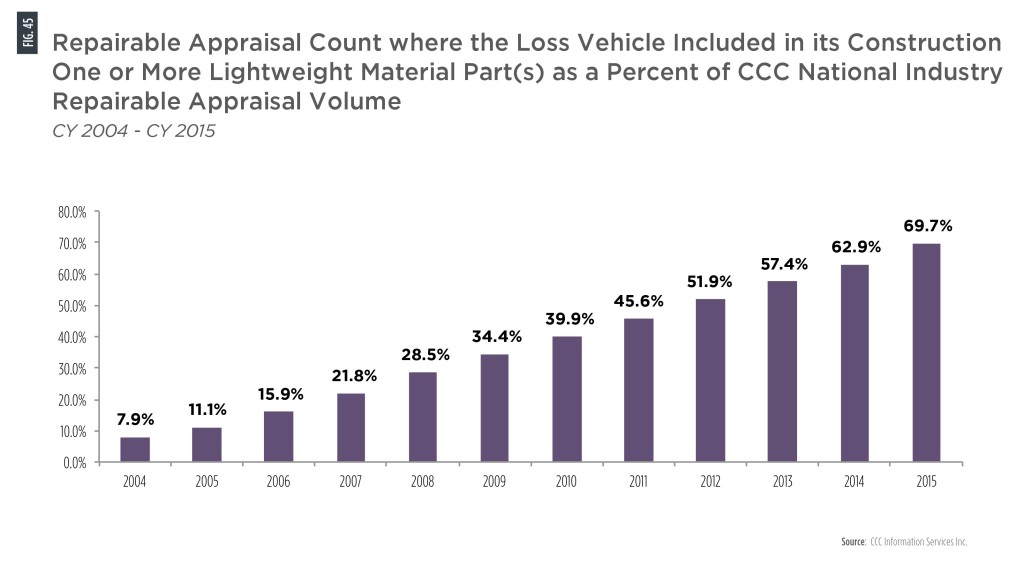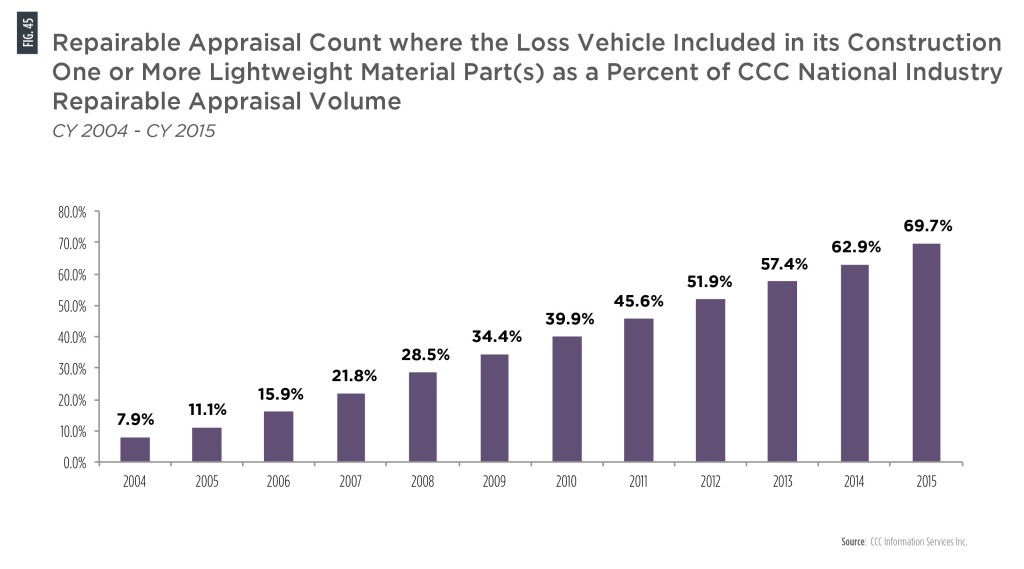 However, others were ultra-high-strength steel, aluminum, or something even more exotic — and those all require special consideration, whether in a repair/replace decision, joining or corrosion protection.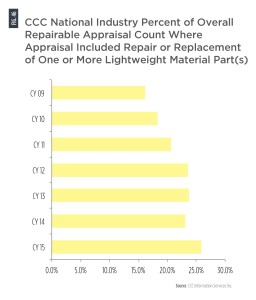 The lightweighted parts most commonly found on CCC estimates in 2015 included:
Fenders: 30.8 percent of all fenders involved a lightweight material.
Front bumper: 9.5 percent.
Front door: 9.4 percent.
Hood: 7.9 percent (FYI, a Ducker expert has predicted nearly all hoods will go aluminum in the near future.)
Rear door: 7.7 percent.
Rear body and floor: 6.8 percent.
Did you check the OEM procedures on what these components were made out of before you worked on them? Better start if not.
"With a greater number and variety of high tech materials used in the construction of their vehicles, automakers are actively releasing studies and bulletins that underscore the criticality of following the recommended repair procedures and methods to ensure the vehicle is being repaired safely, and will perform as designed in any subsequent collisions," CCC wrote. "Having access to this information in a format that is directly integrated with the estimating and shop management system reduces the time spent going to various websites or manuals, and facilitates discussion with the insurer and repairer regarding the proper procedures necessary to bring the vehicle to pre-accident condition."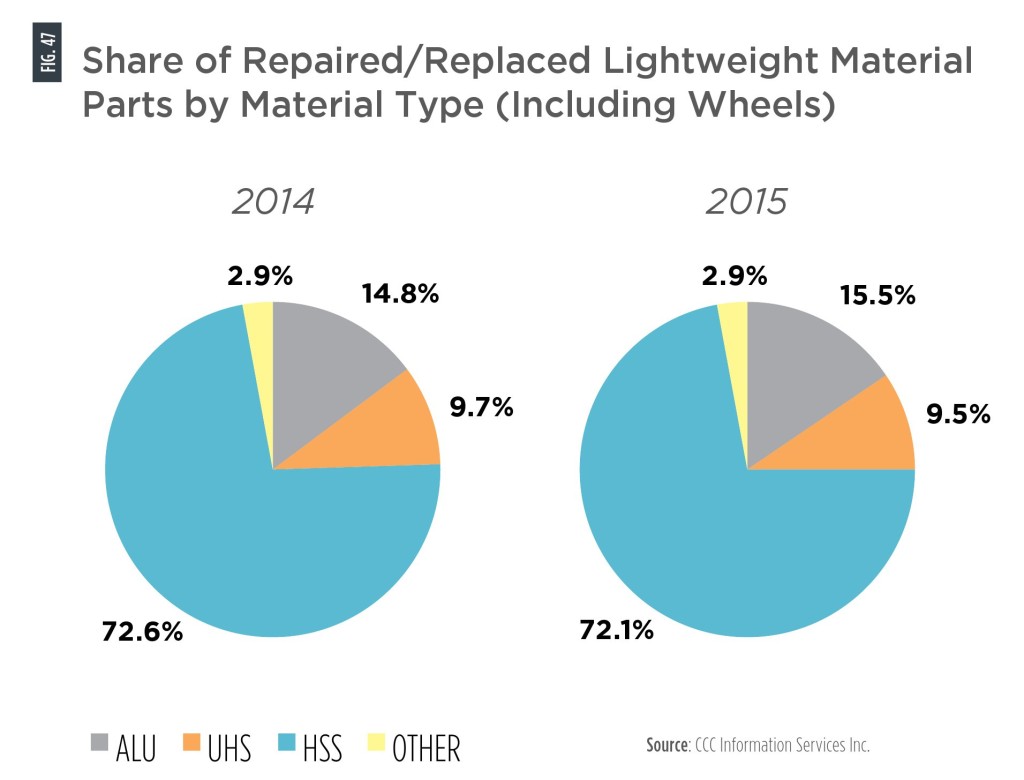 As for material, CCC noted that the breakdown of all lightweighted parts (including wheels) largely stayed the same, "other than an uptick in aluminum share at the expense of high strength and ultra-high strength steel."
It's worth noting that around 17.5-18 percent of all lightweighted parts those years included aluminum; ultra-high-strength steel and "other," which includes carbon fiber, magnesium and steels beyond the gigapascal barrier.
More information:
CCC, March 2, 2016
Images:
Diagram of high-strength steel in the 2015 Acura TLX. (Provided by Acura)
In a decade, the number of vehicles with at least one lightweight part grew from 11.1 percent of vehicles fixed in body shops to nearly 70 percent in 2015, based on CCC estimate data released Tuesday. (Provided by CCC)
26 percent of the 2015 auto claims tracked by CCC actually involved the body shop working on the stronger, lighter component, according to the 2016 CCC "Crash Course" study released Tuesday. (Provided by CCC)
It's worth noting that around 17.5-18 percent of all lightweighted parts seen by CCC in 2014 and 2015 included aluminum; ultra-high-strength steel and "other," which includes carbon fiber, magnesium and steels beyond the gigapascal barrier. (Provided by CCC)
Share This: