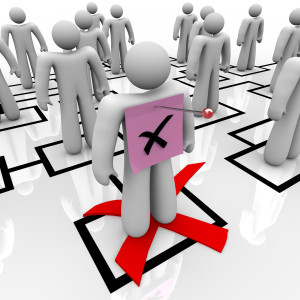 State Farm has warned Select Service collision repairers it will remove shops in oversaturated markets this year to free up business for those scoring higher on key metrics.
There's just not enough volume to go around its current direct repair program population in some areas, and the insurer fears "this overcapacity may result in fewer jobs for high-performing repairers," State Farm claims manager Gregg McDonald said in a video recently emailed to Select Service shops and provided to Repairer Driven News.
"There are markets where we will see fewer repairers in our network," McDonald said. He noted that the insurer had already halved the size of its network from a decade ago.
"We will be applying consistent reviews across all network participants," he said.
McDonald assured independently owned and micro-MSOs (2-3 shops) that "they are a vibrant part of our network" and State Farm, the nation's No. 1 auto insurer, couldn't meet customer demand without them.
But considering that larger franchise and corporate-owned MSOs have expressed plans to aggressively grow and rely heavily on insurers for revenue, those smaller operations could find themselves more and more boxed out of the market.
Surviving shops would be those providing the "highest quality and most competitive repairs possible," McDonald said, which unfortunately sometimes can be mutually exclusive.
"Our customers have a choice, and we know you do too," said McDonald, who advised shops to "use your RPM to move into the future with us."
Images:
State Farm has warned Select Service collision repairers it will remove shops in oversaturated markets this year to free up business for those scoring higher on key metrics. (iqoncept/iStock/Thinkstock)
There's just not enough volume to go around State Farm's current direct repair program population in some areas, and the insurer fears "this overcapacity may result in fewer jobs for high-performing repairers," State Farm claims manager Gregg McDonald said in a video recently emailed to Select Service shops and provided to Repairer Driven News. (Screenshot from State Farm video)
Share This: