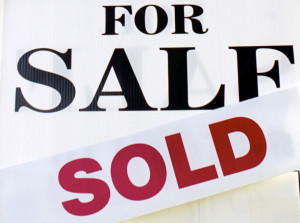 Boyd Group CEO Brock Bulbuck on Wednesday announced plans to double the size of the Boyd/Gerber collision repair chain in five years, an aggressive plan that indicates that collision repair consolidation will continue to run hot.
The announcement came about a quarter after Driven Brands Paint and Collision President Jose Costa told media there was no reason CARSTAR couldn't double its then-240 shops in 2-3 years.
"Looking forward, we will continue to pursue accretive growth through a combination of organic growth (same store sales growth) as well as acquisitions and new store development," Bulbuck said in a statement Wednesday. "Acquisitions will include both single location acquisitions as well as multi location acquisitions. Combined, we expect this strategy to generate growth sufficient to double the size of our business over the next five years, implying an average annual growth rate of 15 percent."
Boyd/Gerber has $400 million ready to buy the necessary body shops — or something larger.
"With prudent financial management and our strong balance sheet, including our dry powder of over $400 million, we are further well-positioned to take advantage of large acquisition opportunities, should they arise, which could accelerate the time frame to double the size of our business."
Same-store sales rose 5.6 percent in 2015, and overall sales grew 39.1 percent to $1.2 billion, as the company added 29 locations, according to Boyd. The company earlier reported its net shop count was 26 facilities.
EBITDA itself grew 47.4 percent to $101.7 million, while adjusted net earnings rose 35 percent to $40.5 million.
Those kind of results have attracted investors, and Boyd's stock price rose 38.9 percent to $66.10 in Canadian dollars ($49.79 U.S.). The company's market cap broke $1 billion last year for the first time in its history.
"We are very pleased with 2015 as we achieved milestones on many fronts. In addition to the accomplishments noted above, the Fund also surpassed 300 locations in the United States and expanded its U.S. presence to 19 states, exceeded $1 billion in revenue and crossed $1 billion in market capitalization," Bulbuck said in a statement. "We believe that these accomplishments and milestones are a testament to our disciplined approach to growth, conservative financial management and value creation for our unitholders."
Boyd also reported Wednesday that they'd spread their "Wow Operating Way" to more than half its shops. "Wow" is an ambitious program to boost customer satisfaction and lower cycle time at Boyd and Gerber shops, and it managed to cut the latter down to seven days in a pilot 2014 launch.
The company had launched it in more than 30 percent of its body shops in August 2015, though the company reported difficulties in keeping staff from falling back on old habits instead of the new, more efficient methods.
"The process includes better scheduling of vehicle intake, a more thorough assessment of repair needs and mirroring of parts, and scheduling a committed output date," an April Raymond James analysis stated.
More information:
"Boyd Group Income Fund Reports Fourth Quarter and Full Year 2015 Results"
Boyd Group, March 23, 2016
Featured image: The Boyd Group plans to double in size in five years, and it has $400 million to buy small and large body shop operations. (Thinkstock Images/Stockbyte/Thinkstock)
Share This: