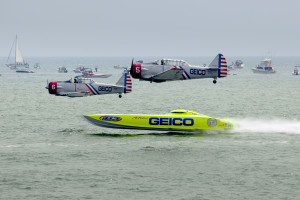 GEICO on Wednesday reassured non-direct repair program shops they could continue to use faxes and emails instead of its vendor portal to submit supplements to the insurer.
A corporate representative cited local miscommunication about the company's Vendor Online Services portal for emails in two states which indicated that the insurer would only accept supplements through the B2B website.
One email from a East Coast branch of GEICO said such a restriction would be effective Monday. Another to a shop on the West Coast indicated such a change was coming.
"The B2B portal is a nationwide change in our process and it is not a requirement for body shops that are not a part of GEICO's ARX program," Christine Tasher of GEICO corporate wrote in an email Wednesday. "We are still accepting and have always been accepting faxed or emailed supplements. The portal is simply a more secure and streamlined method to submit a supplement request for our mutual customers.  We have clarified the message being communicated by some of our locations and we are encouraging everyone to take advantage of the new process."
Such disconnects between local and corporate offices aren't unheard of.
We've reported on situations where regional Farmers and Nationwide representatives mischaracterized company policy to shops. Diagnostic expert Chuck Olsen of Collision Diagnostic Services last summer said higher-level insurance executives generally understand the need to calibrate some systems after a collision — and to pay repairers to do so — but local adjusters in the field might challenge the procedures.
And Collision Advice and National Auto Body Research research both indicate shops seeking reimbursement should never assume an insurer's answer will be no or that a procedure isn't paid for by insurance.
Portal benefits
Sixty percent of non-direct repair program shops already use the GEICO B2B portal, which provides benefits like security and speed to users, according to Tasher.
"We believe any  shop submitting a supplement request on behalf of a customer will benefit greatly by receiving an immediate acknowledgement (including the date and time of the submission) and in most cases a confirmation of the GEICO adjuster assigned to re-inspect for supplement damages," Tasher wrote.
"… I want to reiterate that this is not a mandate for body shops that are not a part of GEICO's ARX program.  Our GEICO customers will always have the right to choose a body shop of their choice and we will continue to provide the same efficient and secure method for that shop to submit a supplement request to GEICO.  To date, the portal has been well received nationwide and through the second week of March, we are approaching 60% of non-GEICO ARX shops submitting supplements through the B2B site."
Though an email supplement request might prompt an email chain in which the shop and insurer haggle over the work, the portal wouldn't house that kind of negotiation. Rather, that discussion would continue to occur using another medium, or just take place in person, according to Tasher.
"There is no communication exchange on the B2B site between GEICO and the shop regarding the supplement items," she wrote. "Any discussions will take place when the adjuster visits the shop and they negotiate the supplement damage request."
Terms of use
Still, before using the portal, shops should review its terms of use — a good idea with any physical or digital contract. Here's a couple of points we observed that could be problematic:
Vendor agrees that the Company may revoke Vendor's access to the Site at any time or modify this Site Use Agreement in its sole discretion. …
GEICO may modify this Site Use Agreement at any time without notice to Vendor and any such modification shall be binding upon Vendor.
GEICO can not only change the terms whenever it wants, it doesn't have to tell you it did so.
This Site Use Agreement shall be construed and governed in accordance with the laws of the State of Maryland, without regard to conflict of laws principles. However, The Maryland Uniform Computer Information Transaction Act (UCITA) will not govern any aspect of this agreement or any license granted hereunder, and instead the laws of Maryland as it existed prior to the enactment of UCITA will govern. The parties agree that a court of competent jurisdiction located in Montgomery County, Maryland shall have exclusive jurisdiction to hear and determine any claims or disputes between the parties arising out of or related to this Site Use Agreement. … IN ANY SUCH PROCEEDINGS, EACH OF THE PARTIES HEREBY KNOWINGLY AND WILLINGLY WAIVES AND SURRENDERS SUCH PARTY'S RIGHT TO TRIAL BY JURY AND AGREES THAT SUCH LITIGATION SHALL BE TRIED TO A JUDGE SITTING ALONE AS THE TRIER OF BOTH FACT AND LAW, IN A BENCH TRIAL, WITHOUT A JURY. (Capitals GEICO's.)
You have to go to Maryland to litigate a dispute with GEICO over the terms of use. You can't have a jury. And you can't even have the most current version of Maryland law. Oh, but it gets better:
In the event of any litigation between the parties hereto with respect to this Site Use Agreement, the prevailing party (the party entitled to recover costs of suit, at such time as all appeals have been exhausted or the time for taking such appeals has expired) shall be entitled to recover reasonable attorney's fees, including fees incurred at the appellate level, in addition to such other relief as the court may award.
You will pay GEICO's attorney's fees if you lose a dispute over the terms of use. That makes suing the insurer even more of a gamble then when you just had to pay your own costs. Granted, GEICO will have to do the same if it loses, but it can probably handle that better than a local or regional body shop could.
Editor's Note: This article has been revised from its original Tuesday version to reflect GEICO's response Wednesday. We've also updated the article to clarify that the litigation described refers to the terms of use.
More information:
GEICO vendor terms of use legal agreement
GEICO, accessed March 28, 2016
Images:
The 'Geico Skytypers' perform precision aerial maneuvers with the 'Miss Geico' speedboat over the ocean at the Atlantic City Airshow in New Jersey on Sept. 2, 2015. (Aneese/iStock Editorial/Thinkstock file)
Share This: