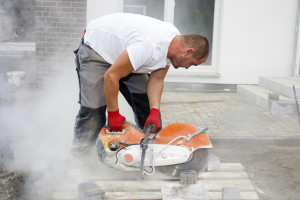 Though it's not technically an exemption, collision repairers won't have to worry about testing their shops or other steps to ensure compliance with a new OSHA silica dust rule.
"This is a huge win for all collision centers and was a long time in development," Eric Schmitz, vice president of EHS products at KPA, wrote in an email to collision industry figures last month.
The Occupational Safety and Health Administration March 25 published a new rule restricting the amount of crystalline silica allowed in a workplace to a flat 50 micograms per cubic meter of air.
The prior limit, enacted in 1971, fluctuated depending on a variety of equations an employer must complete (though OSHA provided a tool for calculating the answers).
The new limit takes effect June 23, 2016, but business won't have to comply until 2017-21, depending on the industry.
"Exposure to silica can be deadly, and limiting that exposure is essential," occupational safety Assistant Secretary of Labor Dr. David Michaels said in a 2013 statement accompanying the proposed regulation's announcement. "Every year, exposed workers not only lose their ability to work, but also to breathe. This proposal is expected to prevent thousands of deaths from silicosis-an incurable and progressive disease-as well as lung cancer, other respiratory diseases and kidney disease."
Fearing collision repairers would be forced to track a substance which simply wasn't a risk to industry workers, KPA and the National Automobile Dealers Association (Maine's OSHA Consultation Program helped too) in 2014 tested for fine silica dust in 10 shops spread across seven states. All fell below the 50-microgram limit.
"A special thanks to the management and employees at AutoNation Collision Center Denver, CO; Dick Hannah Collision, WA; Gengras Collision Center, CT; Gwinnett Place Honda, GA; Hiller Ford, WI; Hoffman Auto Body, CT; Holz Motors, WI; Kuni Auto Center, OR; Nalley Hyundai of Conyers, GA; Honda of Walnut Creek, CA; Parson's Buick, CT," Schmitz also wrote.
Based on that study and other research conducted by OSHA "just in case," the agency concluded that the industry under normal conditions could assume they weren't breaching the limit, Schmitz said Monday.
"It's not actually an exemption," Schmitz said Monday, but also noted that "I'm splitting hairs here."
The NADA study of body shops is even mentioned in the Federal Register (Page 16705, in case you were wondering) as an example of how any industry with solid research proof that it wouldn't exceed 25 micrograms of crystalline silica dust could effectively ignore the rule.
"NADA's submission provides an example of data that can be used to meet the requirements of the standard," OSHA wrote in the Federal Register. "NADA conducted air monitoring for employees performing a variety of tasks in automobile body shops. NADA selected body shops from a random sample of members, and worked to ensure that those selected were not the most technologically advanced or cleanest in order to ensure that the results of the study were representative of typical operations. The sampling was conducted in accordance with procedures described in OSHA's Technical Manual, and techniques for controlling dust generated during sanding operations were recorded and monitored. NADA retained a consultant to review testing methodology and final results and worked with Maine's OSHA Consultation Program to gather samples. In the body shops sampled, all but one of the samples taken for respirable crystalline silica indicated that exposures were below the limit of detection."
The one shop registering dust in the NADA-KPA study was still below 25 micrograms — and that dust might have come from street repair outside the shop, according to Schmitz.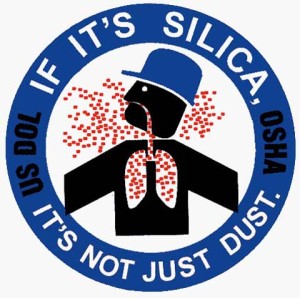 The particles can be thrown off by those working with concrete, stone and brick, for example, which made the OSHA proposal much more controversial for industries such as construction work and masonry, Lauren Bailey, NADA manager of state law and regulatory initiatives, said in 2015.
In collision repair, it's much rarer to find anything which even emits enough silica particles to be noticed, and that's not likely to change even with new materials like carbon fiber-reinforced polymers, she said.
Body filler, some pre-1980 paints, dry sanders — that's about it, and still unlikely to produce enough to matter at either regulatory concentration unless you worked on a car completely slathered in Bondo, Bailey joked then.
You'd have to be performing on a "body work on a car constructed out of bricks" or "cutting concrete in the middle of your shop" to produce enough dust to potentially affect workers, Schmitz joked Monday.
States with their own OSHA plans have six months to match the federal rules (or surpass them, if they wish). Schmitz noted Monday that the federal rule now was same as a California regulation which had been at the time stricter than the old federal metric.
"Theoretically, it should apply" in California, Schmitz said, but noted that the collision repair industry in California would still have to persuade the state OSHA of that.
More information:
Federal Register publication of new OSHA silica dust rule
Federal Register, March 25, 2016
Occupational Safety and Health Administration silica page
Images:
Construction sites can put workers at risk of crystalline silica dust exposure, according to OSHA. (Horsche/Stock/Thinkstock)
This OSHA logo warns of the dangers of crystalline silica. (Provided by OSHA)
Share This: