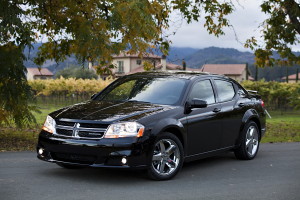 The Database Enhancement Gateway, which allows repairers to make inquiries and suggestions of the Big 3 estimating providers, was augmented last year to offer weekly tips for repairers on the AudaExplore, Mitchell and CCC programs.
If you haven't used the service before to submit questions about estimating collision repair work or just browse responses to other shops' questions, check it out. It's a good way to find IP best practices and help write the most accurate estimates or appraisals possible.
Here's some recent areas spotlighted as tip-worthy by DEG; we round them up monthly for our readers. To receive the tips as soon as DEG releases them, like/follow DEG's Facebook and Twitter feeds.
Seam sealer inclusion at factory, CCC
Some OEMs which seal seams on the original factory versions don't on the replacement parts, and the repairer will have to check, according to CCC in response to a 2014 inquiry about a 2011 Dodge Avenger.
A user noted the issue, and suggested CCC add another 0.5 hour of labor and the materials cost.
CCC replied that the door/door shell information for hinged doors on its MOTOR estimating guide specifically points out: "Some replacement components may or may not be supplied with duplicated OEM caulk/seam sealer. This is not included in R&R time and requires an on-the-spot evaluation. Disconnect at hinges unless otherwise noted in text."
As for the cost of materials, CCC wrote that it had no way of knowing what that'd cost a particular shop.
"Please note, no material costs of any kind are factored into any labor or paint estimated work times. MOTOR only provides the parts, part prices, images, and estimated work times (labor and paint times)," CCC wrote. "Please note the application of some materials may be included, but the cost of purchasing material is not. The cost of materials is the responsibility of the shop/repairer, which cannot be determined by MOTOR and should be considered at the time the estimate is written."
AudaExplore definitions for seam sealer, refinishing quarter panel, sand/buff, denib
A user in 2009 wanted to double-check on an insurer's interpretation of seam sealer; refinish time on a quarter panel; and color, sand and buff on a 2006 Mercedes CLS500:
"1. THEY HAVE STATED THAT SEAM SEALER MATERIAL IS INCLUDED IN THE PAINT SUPPLIES," the user wrote.
"2. THEY STATED THAT THE REFINISH TIME PROVIDED FOR THE 1/4 PANEL INCLUDES REFINISH TIME FOR BODY PANEL, INNER 1/4, FLOOR, AND LOCK PILLAR AFTER NEW 1/4 SKIN HAS BEEN INSTALLED.
"3. THEY STATED THAT COLOR SAND AND BUFF IS THE SAME AS DENIB AND THAT BUFF IS NOT NEEDED."
Basically, the insurer was partially or completely wrong about all of these, except for maybe whether or not denib was needed, based on AudaExplore's answer.
As with the 2014 CCC example, the cost of materials like seam sealer aren't included, according to the IP, which is frequently called Audatex on the DEG.
"The Audatex database includes the labor for seam sealing where required per the OEM manufacturer service procedures and this labor is allotted in the body repair allowance not the refinish allowance," AudaExplore wrote. "The cost of body materials are not addressed within the Audatex database.
As for the quarter panel, AudaExplore wrote that the edges of jambs aren't included on the refinish time for a quarter panel — if it's repaired. If it's replaced, the database does account for the edges, and you'll know by the helpful breakout term "EDGE." Neither the inner quarter panel nor floor are part of that time.
"The Audatex refinish allowance for a repaired Quarter panel is for the exterior surface only," AudaExplore wrote. "This does not include any edges of jambs. When the .Quarter panel is replaced the edges/jambs are included in the refinish allowance and will be displayed as EDGE in the refinish breakout. The inner quarter panel and floor are not considered when the Quarter panel is repaired or replaced."
Finally, whether sand, polish and buff or nib sanding/denib are needed is a judgment call in the field, not something the software can tell, according to AudaExplore.
Here's how AudaExplore defined each:
"The Final Sand, Polish, and Buff operation … is defined as wet sanding the entire panel by compound buffing and mechanical or hand polishing."AudaExplore calculates this as "30% of the Audatex single stage refinish labor (not including final wash)."
"Nib sanding/De-nib is defined as the removal of isolated dirt and dust particles and polishing the affected area."If you have to do it, know that the "Audatex final sand, polish and buff formula does not apply to this operation."
Pre-fit in AudaExplore
Another "settle a bet" type inquiry to AudaExplore asked about whether pre-fitting a part before painting the edge was truly included as an insurer said.
"WE HAVE A LOCAL INSURANCE CARRIER THAT CLAIMS AUDATEX INCLUDES THE TIME NECESSARY TO PRE-FIT ALL PANELS/PARTS PRIOR TO PAINT EDGE/TRIM," the user wrote in 2010 about a 2008 Mercedes GL450. "WE HAVE REVIEWED THE GTE PAGES AND SEE THE STATEMENT 'DOES NOT INCLUDE ANY DUPLICATED EFFORT' IN THE R&I AND R&R DEFINITIONS BUT THIS IS A LITTLE UNCLEAR."
The insurer was wrong, according to AudaExplore, which explained that its labor time include a single fit attempt only.
"We have reviewed your inquiry and in the reference manual section 4-3, Replacement & Recycled Operations there is a statement under Included Operations (Front End Cover/Panel),… Reasonable adjustment and alignment [as defined by the manufacturer using conventional fasteners and/or hardware]," AudaExplore wrote. "Our labor includes time for normal adjustment and alignment for fit, one time. If a part needs to be removed multiple times to duplicate these efforts, that is not included in our labor times."
Clear-coating inner panels in CCC
Learn different ways to include clear-coat on inner panels with CCC in a new video posted Thursday by the DEG.
Remember, clear-coating an inner panel — for example, a radiator support or an apron —  isn't automated in CCC the way it is for an exterior panel.
Adding, removing seam sealer in AudaExplore
The DEG also noted that in 2010, AudaExplore confirmed in response to a question about a 2007 Hyundai Azera that the labor to apply seam sealer is included when replacing a body panel — but the labor to remove old seam sealer isn't. It pointed the user to the labor exclusions found in its manual.
"When replacing rear body panels, Audatex refinish labor includes both exterior and interior surfaces (edge time includes the interior surface)," AudaExplore continued.
"Some of the same processes that apply to exterior parts were occasionally observed in refinish of interior parts, although not with the same care and attention given to exterior panels. Most interior parts requiring refinish are covered with finish panels, carpets, and trim and as such, are not usually seen."
Bonus tip: Go to the manuals
Often, estimating services will answer a DEG inquiry by citing the text of their various guides to show that Procedure X wasn't included or Procedure Y was included but the Z amount of time doesn't include Procedure X.
So you might not have to spend precious cycle time waiting for them to quote their manual. Take it down off your shelf, blow the dust off, and check it out.
To ensure you've got the current edition, it's probably better to access the manuals available through the estimating software itself or use the versions of the Mitchell, AudaExplore and CCC manuals on the DEG. Besides avoiding the potential for out-of-date printed information, both would allow for an easy "find" search for the topic that's giving you grief.
Not that you can't ask the DEG, of course. The digital door is always open, and it's only a few hundred away from the 10,000-question mark. (9,227 and counting as of Friday.) Submit inquiries here.
Share This: