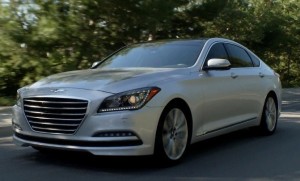 Hyundai, the only major American OEM lacking collision repair instructions for U.S. auto body shops, said Monday it planned to offer them at some point.
"I know that we're working on it," Hyundai connected care publicity manager Miles Johnson said. Johnson said he couldn't provide more details at the time.
I-CAR last week released its 2016 OEM Technical Information Matrix, a guide to available collision repair procedures and some repair restrictions for 34 OEMs.
Thirty-one of them offer U.S. auto body shops recommendations for a safe and proper repair.
Hyundai, as with the prior 2014 matrix, didn't provide such information to American collision technicians, though such data has been available to some shops abroad. However, its subsidiary Kia lets shops access repair procedures for Kia vehicles.
 Tesla provides its certified collision repair shops with such recommendations  — but not anyone else. I-CAR is still researching if the other, Smart Car, offers any guidelines to the collision repair industry for its teeny bodies-in-white.
Neither company's sales come close to Hyundai's volume. The company sold nearly 762,000 vehicles in the U.S. in 2015 — the No. 7 make of vehicle in America, according to GoodCarBadCar.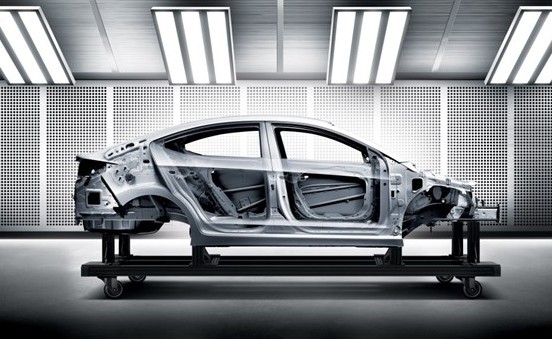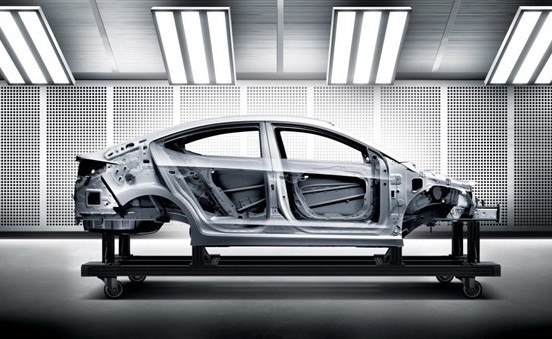 More than 1,000 shops were certified on Hyundai's OEM repair network; an I-CAR representative who'd worked on the matrix said he didn't believe they could obtain U.S. procedures either.
Johnson said the data just didn't exist yet for the U.S.
Hyundai says it's put a lot of thought into its collision safety, and it'll be nice for shops, customers and insurers to have a means to ensure the vehicles are repaired in the proper manner to deliver such similar protection.
"At the moment of impact, a Hyundai responds instantly with a host of advanced safety features designed to keep you and your passengers safe," the OEM writes to customers. "Front and rear crumple zones work together with our reinforced unibody construction to absorb the impact and protect the cabin. Active head restraints move up and forward to protect your head against whiplash. Up to nine airbags may deploy and inflate from the dashboard, doors, seats and even the roof to cushion the impact and keep you and your passengers safe."
For now, a shop's best bet when faced with a Hyundai is probably to contact "Ask I-CAR" and seek assistance, not to mention being up-to-date on training and equipment — certified Hyundai shop or otherwise.
Answers to some questions, particularly those which deal with topics also handled by mechanical repairers, might be available through Hyundai's technical website.
Want to know why following OEM procedures can be vital? Without them, a shop — even a good one — might be merely making educated guesses during a repair. And as vehicles get more and more complex, that's a larger and larger problem.
This Honda example demonstrates the results of a shop failing to follow correct Acura MDX instructions for ultra-high-strength steel. And this Irish Volkswagen video posted in February indicates what happens when could happen if a shop follows outdated procedures.
And speaking of the differences between model years, here's a Hyundai example from the Insurance Institute for Highway Safety on how the Sonata changed between the 2014, 2015 and 2016 model years — including the new design that began in November 2015.
"The Hyundai Sonata was redesigned for the 2015 model year," the IIHS wrote about the 2015-16 Sonata. "Beginning with 2016 models, the driver's seat belt was modified, and front suspension changes were made to alter wheel movement during small overlap frontal crashes. Later, beginning with 2016 models built after October 2015, the structure was reinforced at the junction between the door sill and hinge pillar to improve occupant protection in small overlap crashes. (Information about when a specific vehicle was manufactured is on the certification label typically affixed to the car on the driver door or adjacent B-pillar.)"
Here's the post-fall 2015 version:
Here's the older version:
More information:
"OEM Technical Information Matrix Update"
I-CAR, April 13, 2016
OEM Technical Information Matrix
I-CAR, April 13, 2016
Images:
The 2016 Hyundai Genesis is shown. (Provided by Hyundai)
The body-in-white of a 2017 Hyundai Elantra. (Provided by Hyundai)
Share This: