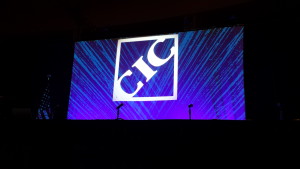 You won't want to bail early for the airport on Day 2 of this week's Collision Industry Conference.
Thursday's agenda is packed with items, including a look at OEM price matching, details on crash energy transfer and a presentation from the newly relaunched Insurer-Repairer Relations Committee.
The Wednesday sessions are equally strong, including longer sessions on the "Class A" controversy, labor rates and the impact of telematics.
Check out the full schedule on CIC's new Bizzabo event software. (There's an app, too, for iOS and Android.)
We'll see you there! Follow our live updates with @repairerdriven and in a feed on Repairer Driven News starting at 3 p.m. Tuesday with the Society of Collision Repair Specialists' open board meeting.
Join in the conversation now and the rest of CIC Week with #CICApril2016, the official hashtag of the event.
Here's some highlights:
Wednesday
The event opens at 1 p.m. Wednesday at the DoubleTree Hilton in the Seattle area. At 1:05 p.m., Automotive Service Association Chairman Donny Seyfur will discuss "Telematics and how they will affect your future," according to the agenda.
That's an important topic. Besides the broader issues of privacy and data ownership, telematics — whether through an OBD-II attachment, in-vehicle service or even potentially a smartphone app — could allow OEMs or insurers to detect a crash. A representative could contact the driver to ensure they're safe — and to get the vehicle to either an OEM or insurer repairer network.
At 2 p.m., National Auto Body Research President Sam Valenzuela will address "Fixing the Industry's Labor Rate Problem." Ironically, the California Department of Insurance will discuss a potentially controversial new proposal for standardized labor rate surveys at a public hearing the next day.
At 4:15 p.m., the Definitions Committee will present the findings from a new survey on proposed new three-tier, "Class A" shop criteria — bare minimums for cosmetic, structural and advanced-materials structural repairers.
Committee members last year worked to revise a single 2013 "Class A" "Minimum Recommended Requirements" shop definition largely considered seriously inadequate for defining a qualified auto body shop.
But some repairers panned the three levels as too inclusive, something which can't be policed, and prone to misuse by other parties, such as insurers. Some argued the entire idea of a Class A document should be killed altogether (an option on the poll).
A rough poll during the January CIC indicated about a third of the room in favor of scrapping the definition and the 2013 version, about a third in favor of having a definition of some form, and a third not voting.
"That creates a real challenge," CIC Chairman Randy Stabler said then.
And for another layer of irony and complication, the aforementioned California DOI labor rate proposal up the next day weirdly relies on a 2005 CIC Class A definition to determine which shops should be surveyed.
After all of that, unwind and network with cocktails and free food at a reception at 6:30 p.m.
Thursday
Thursday's CIC opens at 8 a.m. and gets down to business at 8:15 a.m. with the Marketing Committee.
In January, the committee warned the body that it must attract new voices — including consistent attendance from the top 10 insurers — notice new technology and actually act on the same feedback collected over and over again.
"The audience and the content has not changed for a year," Questback sales and marketing Vice President Chris Brandl said then in discussing survey results.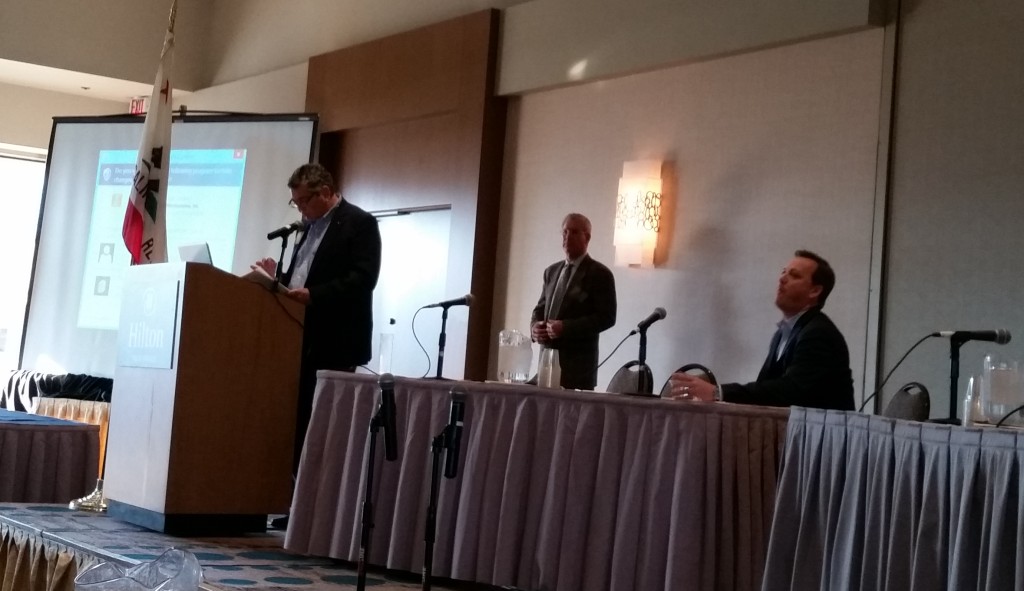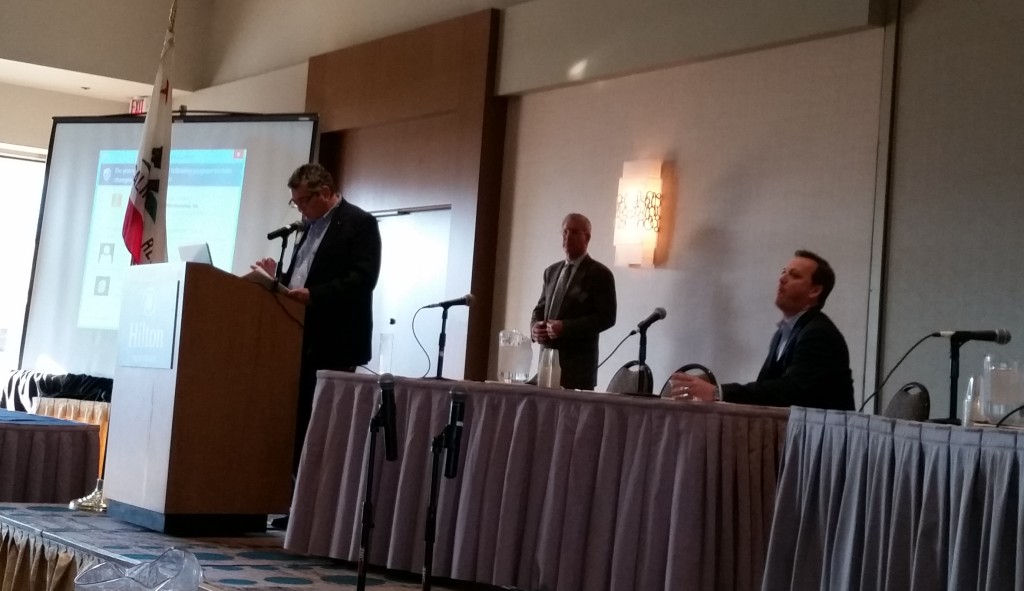 On Thursday, the panel will discuss "2016 Progress—Creating relevance for CIC," according to the agenda.
At 8:45 a.m., the Insurer-Repairer Relations Committee, helmed by Allstate claims director Clint Marlow, will address "Identifying value in our business partners."
2015 was a rocky year for such shop-underwriter relations, with lawsuits, "Anderson Cooper 360" coverage and legislative battles.
Besides improving the two industries' relationship, Stabler wants the committee to focus on how each side can tangibly contribute value to the claims process.
"I have often spoke about the benefit of the customer feeling that they have obtained additional value and feel strongly that a good first step for the committee is to develop a shared understanding of what efforts are typically viewed as adding value and how they would be measured," he wrote in February.
The Parts and Materials Committee gets two time slots after this. Collision Industry Electronic Commerce Association Executive Director Fred Iantorno at 9:15 a.m. will discuss how the BMS standards can help in parts procurement.
Many parties in the industry are still using the dated, unsecure and overly complicated EMS software framework, and CIECA has been pleading with collision repairers and related industries to make the switch.
Chris Northup, CEO of aftermarket parts retailer Professional Parts Group, will at 9:30 a.m. present "Unintended Consequences of OEM Price Matching," an intriguing topic.
At 10:30 a.m., the Education and Training Committee will lead a talk on "apprentice programs and career pathing," addressing the oft-cited concern of technician shortages.
And once owners finally find and hire those employees, they could find themselves confronting a whole mess of human resource hurdles handed down by one or more of the three branches of government. Find out some potential ones at 11:15 a.m. with "Are you prepared for what your government is doing to you?" by auto body HR attorney Cory King.
Finally, you won't want to miss the Technical Committee at 11:40 a.m. European Motor Car Works owner Kye Yeung will present how OEMs have engineered vehicles to transfer energy — which means a head-on collision could affect a part of the body-in-white somewhere else besides the front.
"You'll be amazed at where to look for damage," the agenda states.
Other events
Those coming early can find other SCRS and CIECA events during CIC Week.
As noted before, SCRS will hold its open board meeting from 3-5 p.m. Tuesday, and everyone's welcome. Get updates on what the collision repair trade group and others in the industry have been up over the past three months.
The organization's 2016 board elections will take place immediately after that; all dues-paid members or designated representatives of affiliate/corporate partners may vote. Members will have five options to fill four open SCRS board seats. Learn more about the candidates here.
CIECA's board meeting runs 8 a.m. to noon Wednesday. All are welcome to the open part of that meeting, but CIECA asks that you RSVP to Executive Director Fred Iantorno.
For those who RSVP'd, SCRS' free Repairer Roundtable and awards luncheon will be held at 8:30 and 11:15 a.m. Wednesday, respectively.
More information:
April 2016 Collision Industry Conference schedule
CIC via Bizzabo, April 16, 2016 
CIC website
Images:
The CIC logo is shown during the Collision Industry Conference/NACE week in July 2015. (John Huetter/Repairer Driven News)
The CIC must attract new voices — including consistent attendance from the top 10 insurers — notice new technology and actually act on the same feedback collected over and over again, the Marketing Committee concluded at the Palm Springs, Calif., forum on Jan. 14, 2016. (John Huetter/Repairer Driven News)
Share This: