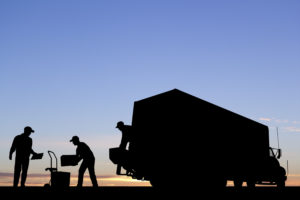 LKQ has already installed its Roadnet logistics system in 65 percent of its North American fleet and pledges to have it in all of the region's trucks by the end of the year — meaning better customer service as well as savings to the company.
The telematics system, which includes real-time GPS, allows LKQ customers to track exactly where their parts are — a huge benefit to collision repairers trying to maximize efficiency and cycle times.
LKQ, meanwhile, can ensure its drivers use the most efficient route possible for speed and fuel economy. For example, CEO Rob Wagman said Thursday that Roadnet tries to take as many right turns as possible.
"Those little efficiencies add up dramatically," Wagman said on a first-quarter results conference call with analysts.
The system exists on 2,500 vehicles and tracks 22,000 deliveries and 140,000 miles a day.
Overall, LKQ expects better service with fewer trucks, and Wagman called it more important for the company than its the company's major first-quarter initiative involving reorganizing its sales force to start competing more aggressively.
Just a week prior, Collision Industry Electronic Commerce Association Executive Director Fred Iantoro mentioned parts delivery tracking as an example of the kind of iPhone-type technology advances that the industry should be demanding.
For example, he said at the Collision Industry Conference, he could find out exactly where a FedEx package was but not where automotive parts were.
"Why can't I do these things?" he said.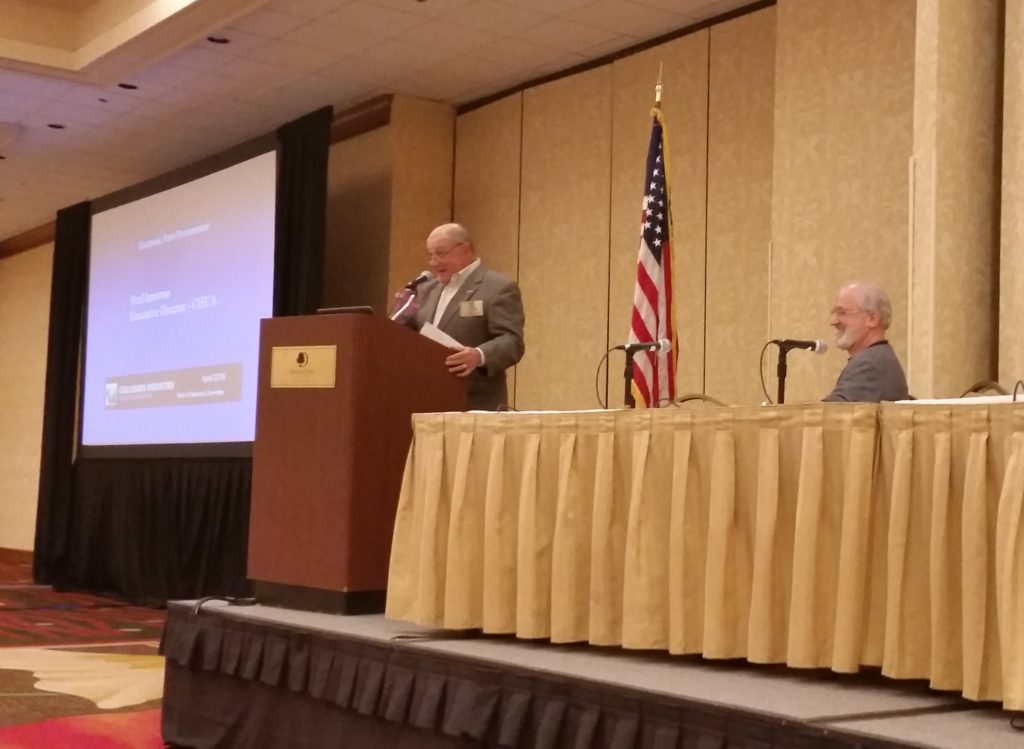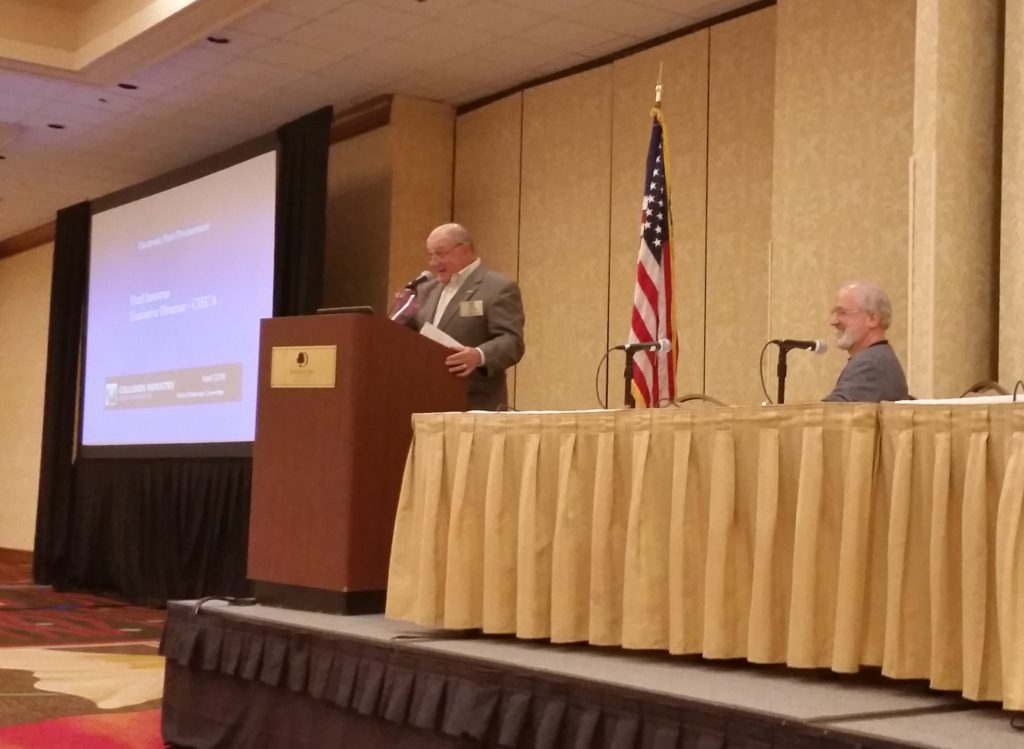 Iantorno used his CIC presentation to again urge the industry to quit dragging its heels and switch to the Business Message Suite from the Estimate Management Standard.
Both form the digital framework that allows software from estimating services, insurers, body shops, parts vendors and rental car outfits to "talk" to each other.
However, EMS is ancient, complicated where you don't want it and limited where you do, and easily accessible by a party looking to capitalize on the trove of Big Data inside. It was developed in 1994 and unsupported since 2003. (For a look at 1994 technology, see this Syracuse Post-Standard piece. For a look at even 2003 technology, see this CNN and Atlantic coverage.)
By switching to BMS — something CIECA urges shops to demand from estimating services and other IPs — collision repairers can realize massive time savings on parts matching, according to Iantorno. The organization even offers means to make that change easier.
That's "the real dollars" for a repairer, said Iantorno, who asked shops to send him information on how long their staff spent with the parts ordering and matching process. (Email fred@cieca.com.) In that way, he can develop an accurate estimate of the return on investment possible by switching to BMS.
Think about invoices, statements, rejections and remittance, Iantoro said. If a shop sends out an electronic order. the shop should get all of that kind of information back digitally.
Right now, shops might be physically matching ordered parts to delivered parts 100 percent of the time — a huge employee and KPI time suck.
But what if 80-90 percent matched up electronically? You'd only have to physically vet the 10-20 percent that didn't — a much more manageble amount.
Iantorno said the two largest familes of messages in BMS with the most data and man-hours of thought put into them were estimating, not surprisingly, and procurement/inventory.
"Every ounce of fat," is out of the process, and many of the items Iantorno described last week are already ready for the taking, he said.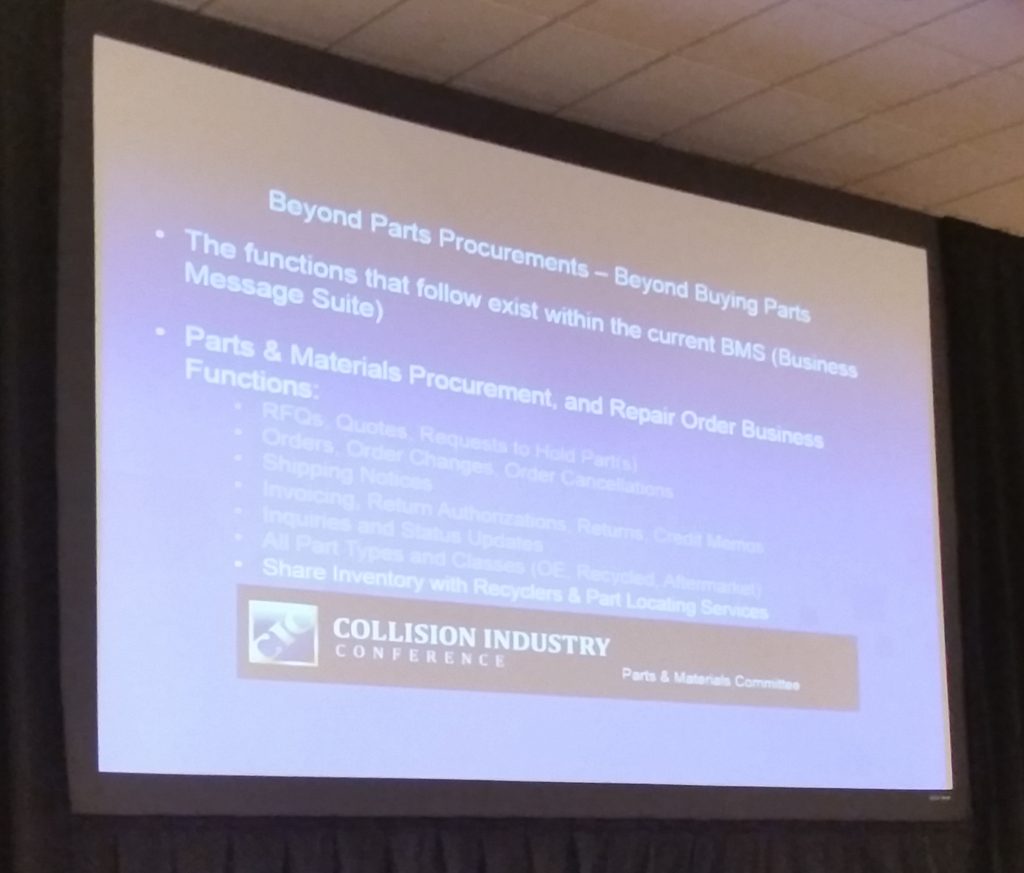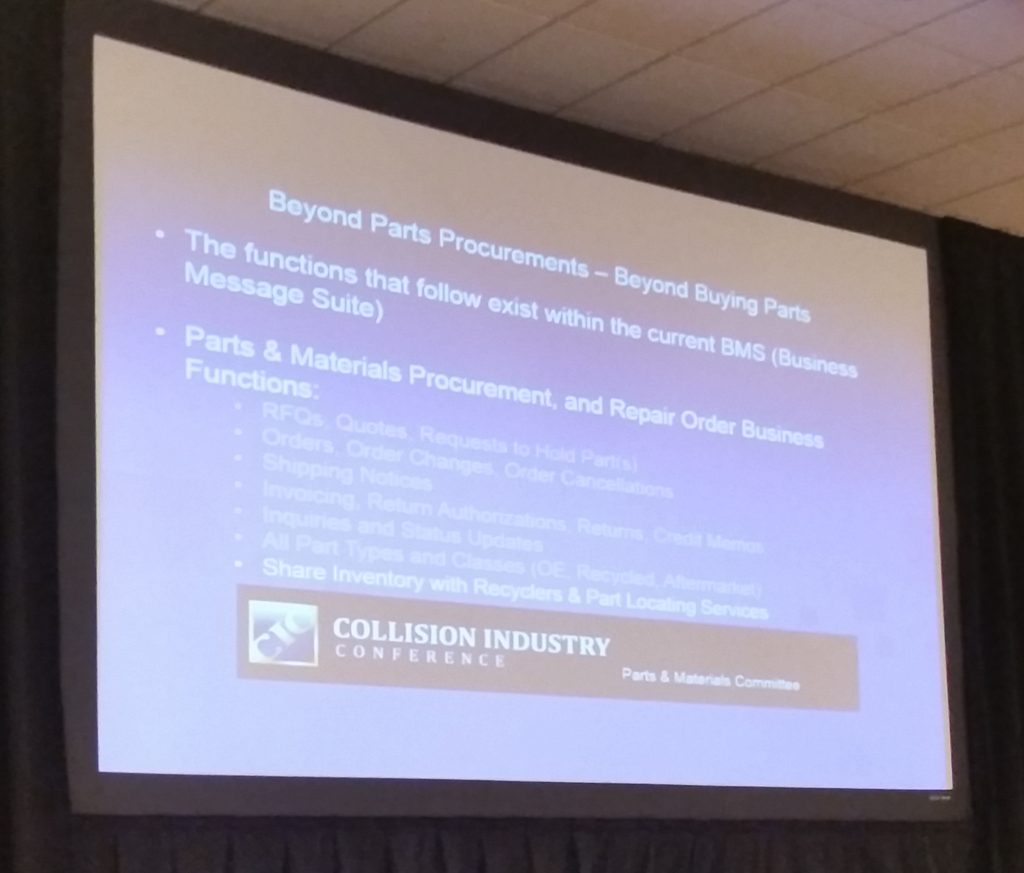 Some companies — he couldn't say which ones out of non-disclosure agreements — are starting to use them, according to Iantorno.
"Some people are already getting the benefit," he said.
And that's just the beginning. "You need to go beyond that and imagine new tools, different tools," Iantorno said.
As for the idea of ordering parts online versus call-and-fax? "I'm here to say, 'Get over it,'" he said.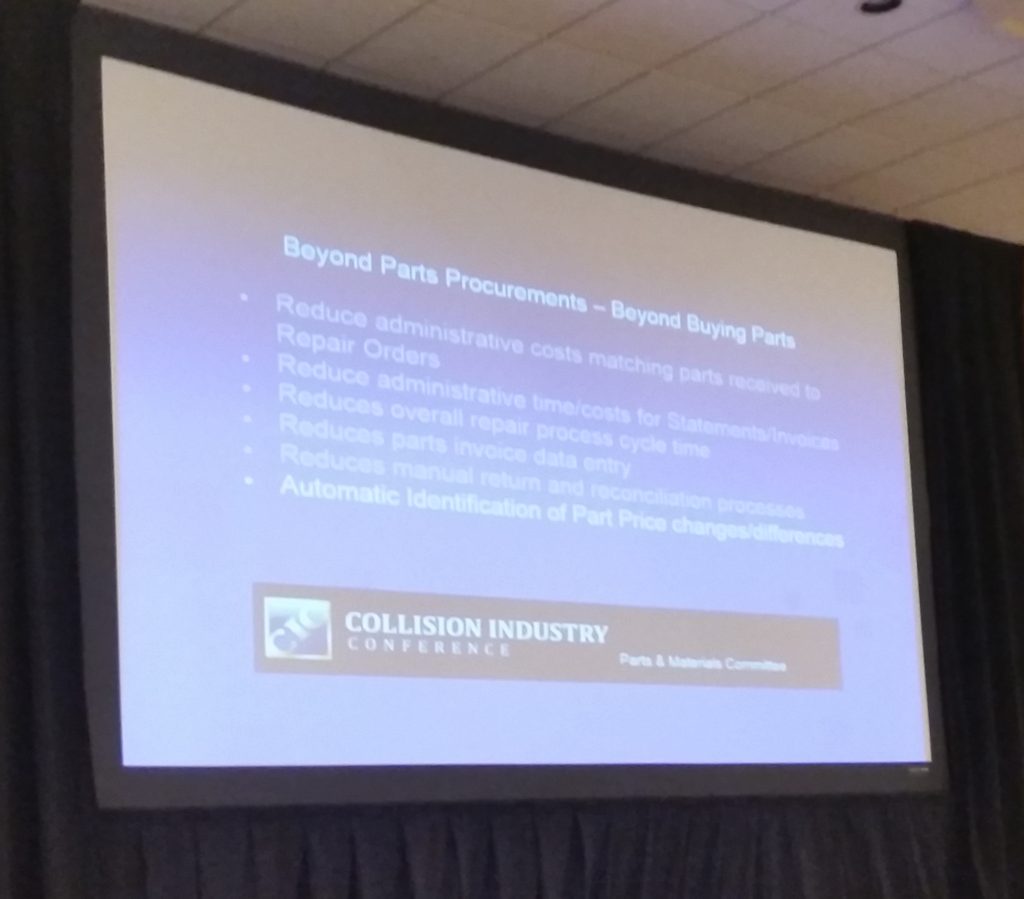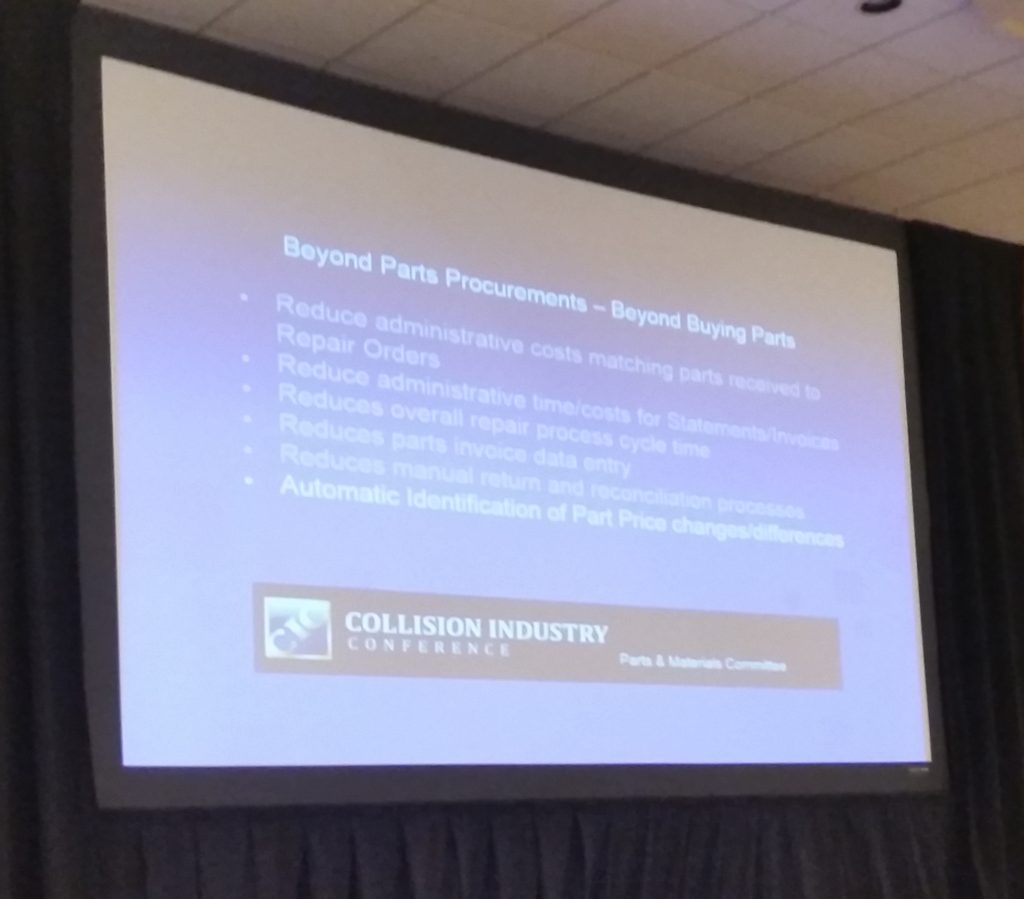 Share This: