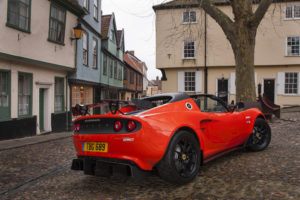 High-end luxury repairers — and possibly everyone else, too — should keep an eye on Lotus, which Thursday boasted of cutting 456 pounds out of an already light fleet of sports cars.
Its heaviest car now weighs nearly 3,076 pounds, the manufacturer said. (To give a little perspective, that's only 153 pounds more than the heaviest automatic-transmission options package on the 2016 Honda Civic.)
"We're not concerned with following other car manufacturers," Lotus CEO Jean-Marc Gales said. "Innovation comes from taking a new approach, and we don't stop looking. Colin Chapman famously said, 'Adding power makes you faster on the straights, subtracting weight makes you faster everywhere,' and that thinking has become part of our DNA."
Lotus attributes its weight savings to smart carbon-fiber and aluminum usage, the latter particularly with the chassis.
The OEM uses aluminum extrusions and adhesive to produce a chassis that is half the weight of a steel chassis, and "substantially simpler to produce" (which probably means cheaper) than a carbon-fiber chassis, Lotus wrote Thursday.
The chassis, adaptable to various Lotus models, only weighs about 150 pounds on the Lotus Exige and Elise (Lotus' most affordable car, starting at $43,720 today, and home to the chassis below).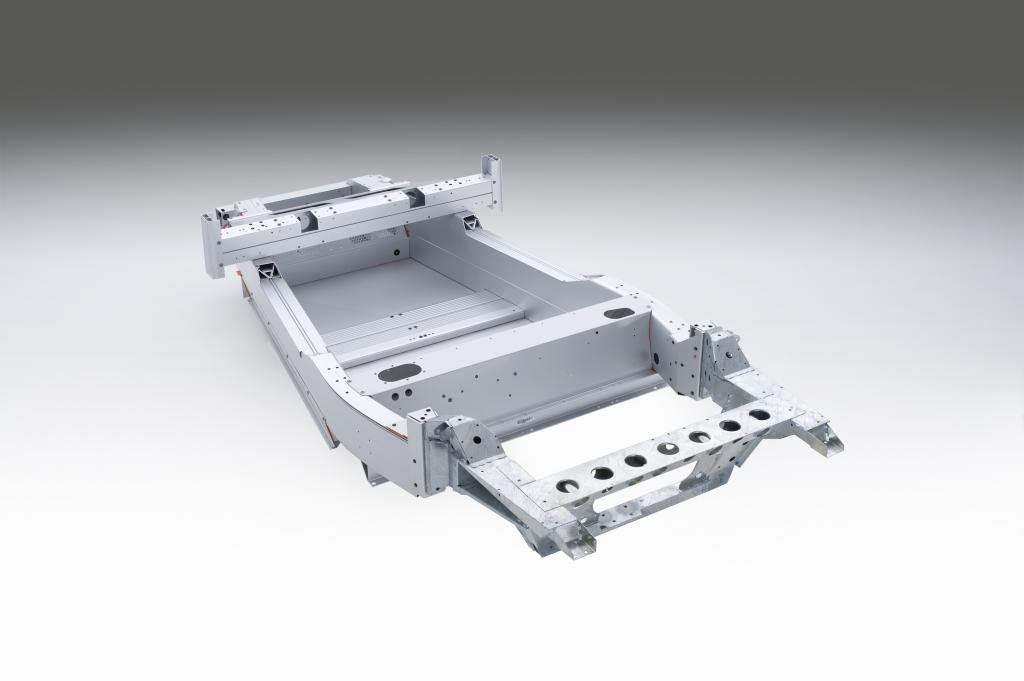 The way Lotus — which granted, doesn't target a mainstream audience — sees it, cutting weight isn't just something you do to make carbon-conscious regulators happy.
"Far more than just boosting straight-line performance, reducing a car's kerb weight allows for the correct calibration of the suspension," the company said. "This allows sharper handling, and better body and roll control, but not at the expense of ride comfort and composure. The overall reduction of weight also allows for optimised weight distribution, a huge contributor to the poise and balance of a sports car during high-speed cornering."
Lotus saved more weight by switching various standard or optional elements to carbon-fiber, including seats, items like spoilers, and the tailgate on the Lotus Evora Sport 410, which is 154 pounds lighter than on the Evora 400.
The 410 tailgate is now a single piece, rather than five components, and 22 pounds lighter than the prior edition.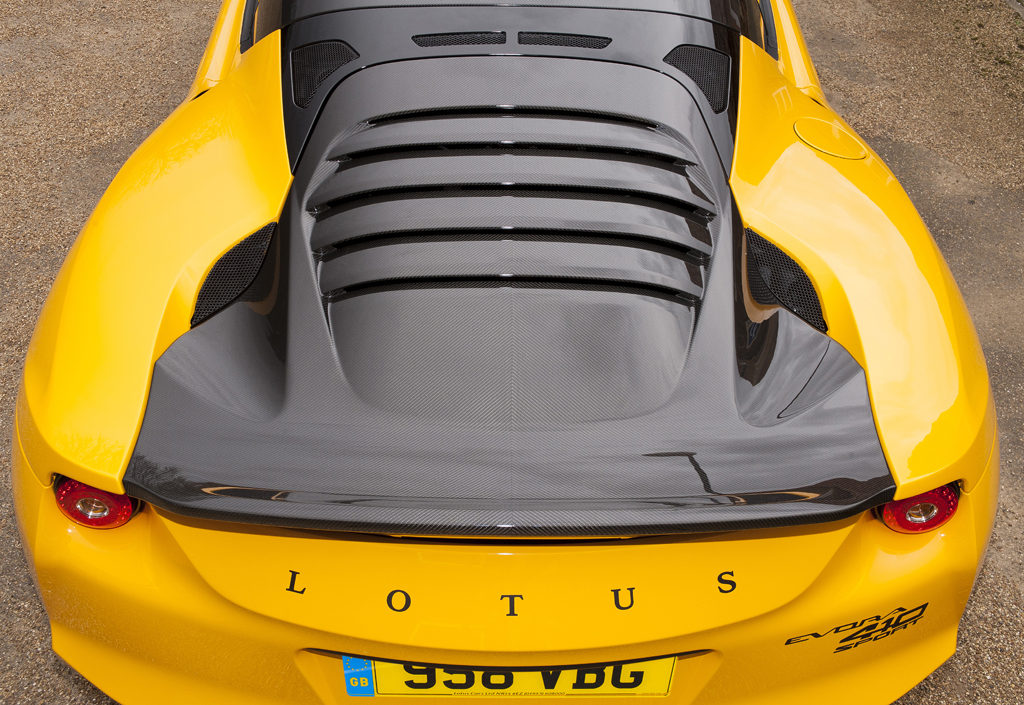 Besides the opportunity to marvel at cool, light cars, looking at what Lotus is doing might have ramifications for more mainstream OEMs. There has been a pattern of materials and technologies starting on supercars, sports or luxury cars and filtering down to the ones your average person might buy, spurred partly by consumer and regulatory demand.
For example, BMW is adding carbon fiber to basically everything, according to Autocar, and a Prius, like Lotus, has a composite tailgate; aluminum has received tremendous attention; magnesium just found a home on the tailgate of Chrysler's flagship minivan — and steel is ramping up its game like crazy in response.
And as the Prius, Pacifica and aluminum/steel hybrids like the Ford F-150 and Cadillac CT6 indicate, the true lightweight "winner" will probably be a draw for years — a materials mix. That also could make it more likely for a mainstream OEM to cherry-pick certain mass-producable innovations from higher-end vehicles, meaning any shop would be likely to see the technology.
More information:
"LIGHTER, FASTER, BETTER. LOTUS CONTINUES TO LEAD IN WEIGHT LOSS RACE"
Lotus, April 28, 2016
Images:
A Lotus Elise Cup 250 with a "carbon pack" of features like the spoiler is shown. (Provided by Lotus)
The Lotus Elise has a 150-pound aluminum chassis. (Provided by Lotus)
The tailgate on the Lotus Evora Sport 410 is one piece of carbon fiber. (Provided by Lotus)
Share This: