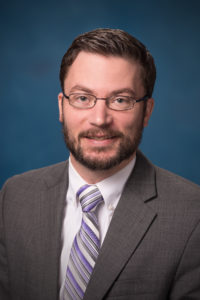 Florida Deputy Commissioner for Property and Casualty Insurance David Altmaier will succeed Commissioner Kevin McCarty, the state said Friday.
"I am humbled by the support of the Financial Services Commission and look forward to serving the insurance consumers of Florida," Altmaier said in a statement.
McCarty, who announced in January he would resign effective May 2, famously suspended Allstate's license in 2008 following its refusal to produce the infamous "McKinsey documents." The insurer later posted numerous documents on its website (Sadly, the link appears to be gone.) and settled with the official.
The documents famously showed consultants McKinsey & Company advising Allstate to treat claims as a zero-sum game, particularly when it involved payments to claimants' lawyers or for excessive, abusive or unnecessary items), based on the Sarasota Herald-Tribune's comprehensive account. (The newspaper provided some excerpts from the files here.)
Some collision repairers would argue insurers use similar tactics to maximize profits by refusing or curtailing legitimate claim amounts along with fraudulent or abusive ones. Allstate denied to the Herald-Tribune it ever acted so inappropriately.
Altamaier started at the agency the year McCarty forced Allstate's hand, later taking on positions like chief property-casualty analyst and director of property-casualty financial oversight.
"I am so proud of David's appointment today and of Belinda Miller, Rich Robleto, and Eric Johnson, who also interviewed for this position and demonstrated the depth and breadth of knowledge at the Office," McCarty said in a statement.  "Florida's insurance consumers will be in good hands under David's thoughtful and patient leadership and he will have the benefit of an exceptional team of individuals to assist him."
CBS Miami/the News Service of Florida reported that McCarty would stay on two more months during the transition.
Altmaier sounds like he'll be appropriately skeptical of insurers — a good sign for body shops and other property-casualty interests — based on both when he started working with McCarty and the different reactions from various parties.
For example, as the Florida Politics site reported, a plaintiff's attorney was pretty excited at the news, calling it Altmaier a pick that "showed guts and courage."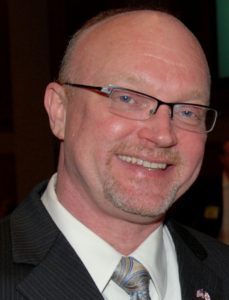 "I'm pleased Commissioner McCarty will stay on to help guide David Altmaier, clearly the best acceptable choice to bring this to a landing," Chip Merlin of the "delay, deny, or underpay"-fighting Merlin Law Group said in a statement, according to Florida Politics and CBS Miami/News Service of Florida reports. "It's a relief to see this promotion go to someone with hands-on experience in Florida."
According to the CBS Miami/NSF report, "Altmaier stressed a desire to put consumers at the center of decisions."
"We look forward to working with Commissioner Altmaier in his new role with OIR," Property Casualty Insurers Association of America Logan McFaddin said in a statement Friday. "There are many critical issues at play for insurance consumers in Florida from assignment of benefits and fraud to recent findings surrounding workers compensation. … Additionally, PCI believes that it's important for the Florida Office of Insurance regulation to continue to be a strong and effective advocate for state based regulation.
"PCI has worked closely with Commissioner Kevin McCarty since 2003 and we applaud his recent efforts to restore a competitive and healthy insurance marketplace for homeowners, motorists, and business owners. Moving forward we will work with Commissioner Altmaier to combat fraud in Florida and protect hard working citizens from those trying to take advantage of the system."
The Personal Insurance Federation of Florida gave a similar statement.
"The Personal Insurance Federation of Florida is committed to working with the new commissioner to increase the health and stability of the property and casualty insurance market in Florida,'' Executive Director Michael Carlson said in a statement. "In particular, we welcome the chance to bring ideas to the commissioner to help increase competition and consumer options in the personal lines markets.''
However, PIFF — a mini-trade group representing State Farm, Allstate, Progressive and Castle Key — did note Altmaier said during his Cabinet interview that assignment of benefits needed reform in the state.
"Florida needs a vibrant market for auto and homeowners insurance, but we must be mindful of the risks associated with fraud, abuse, and Mother Nature,'' Carlson said in a statement. "We look forward to working collaboratively with the new insurance commissioner and the Office of Insurance Regulation to address these risks.''
CBS Miami/NSF indicated there was a bit of an executive-branch battle over who would succeed McCarty, which finally ended with the Altmaier announcement Friday.
More information:
"How a get-tough policy lifted Allstate's profits"
Sarasota Herald-Tribune, April 6, 2008
"Office Statement on the Appointment of Florida's New Insurance Commissioner"
Florida Office of Insurance Regulation, April 29, 2016
"PCI Welcomes Newly Appointed Florida Insurance Commissioner David Altmaier"
Property Casualty Insurers Association of America, April 29, 2016
"INSURANCE INTERESTS 'LOOK FORWARD' TO NEW COMMISSIONER"
Florida Politics, April 29, 2016
"Gov, Cabinet Go In-House For New Insurance Commissioner"
CBS Miami/News Service of Florida via CBS Miami, April 29, 2016
"Personal Insurance Federation of Florida Looks Forward to Working with New Insurance Commissioner"
Personal Insurance Federation of Florida, April 29, 2016
Featured images: Florida Deputy Commissioner for Property and Casualty Insurance David Altmaier, top, will succeed Commissioner Kevin McCarty, bottom, the state said Friday. (Provided by Florida Office of Insurance Regulation)
Share This: